ITALY – Siena
best biscottini
Pasticceria Bini
The shop's interior is the same blue color as the sweet old lady's hair, who runs the place. It has weird hours, but it's worth finding the time to stop in and meet her and sample some of their beautiful little cookies.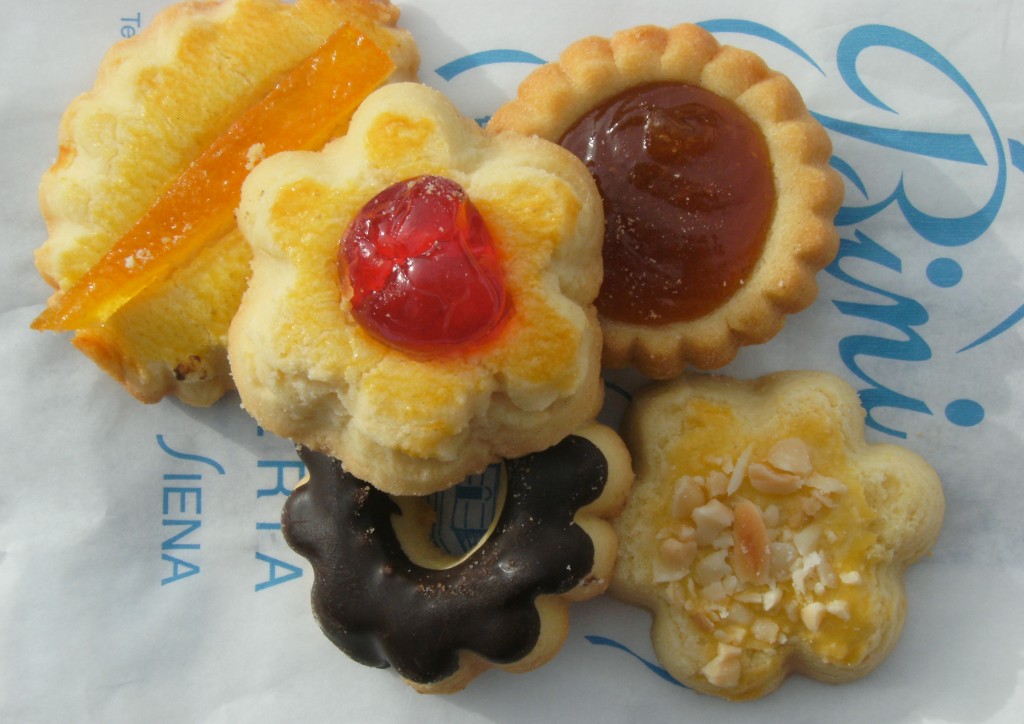 Via Stalloreggi, 91

best deli
Antica Pizzicheria Chigiana De Miccoli Antonio
What a name. The best panini are made by the man with a bushy, gray mustache that extends out about as long as the shop's name. When you ask for a sandwich, he'll study you for a second, then say "prosciutto e pecorino" when he's struck with inspiration. Just nod yes. It's all good here.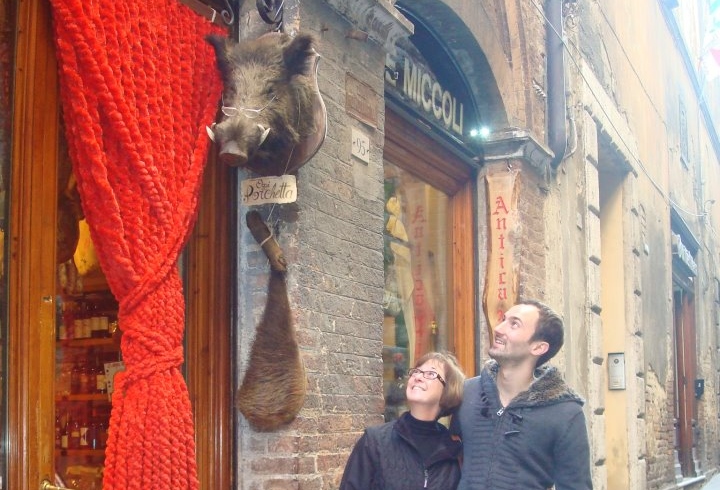 Via di Città, 93
+39 0577 246948

best chocolate cake
Pizzicheria de Miccoloi
Ask for it "calda," and they'll warm it up for you. Yummm.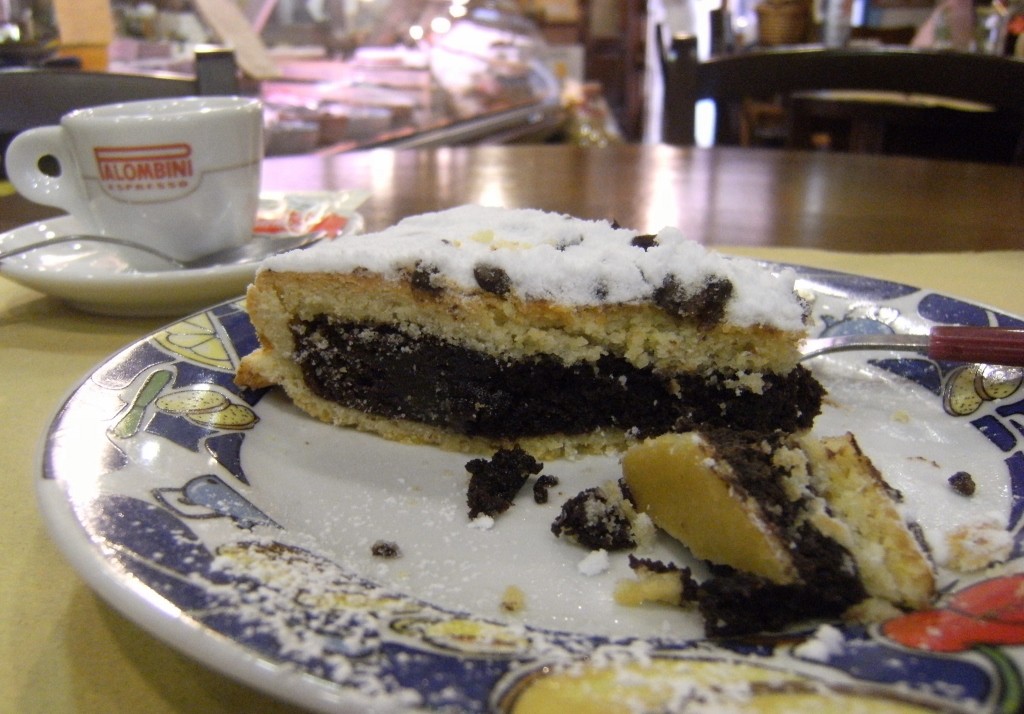 Via di S. Pietro, 84

best espresso
Caffè Fiorella
It's just a tiny bar with maybe a stool or two on the side opposite. Great place to stop in for a caffè on your way to Piazza del Campo.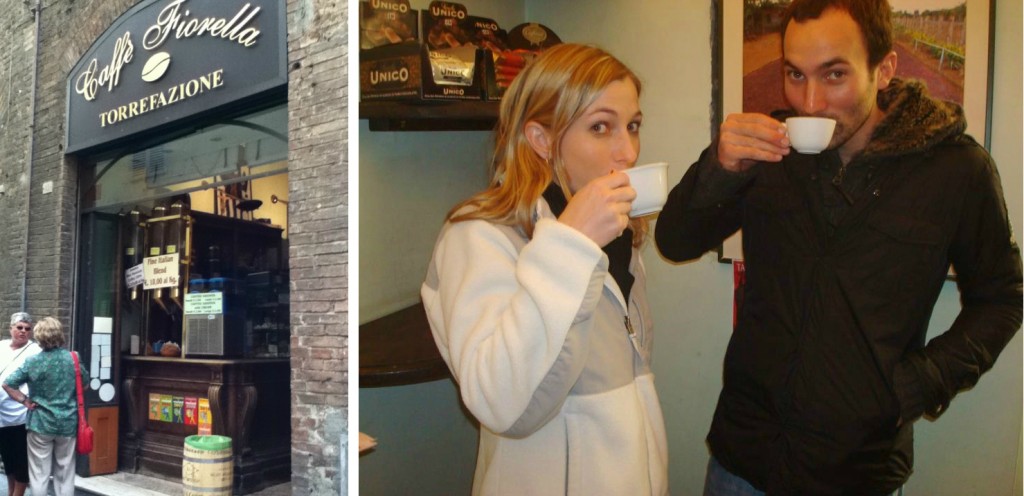 Via di Città, 13

good restaurants
Boccon del Prete
Recommend by my teacher. They have good traditional Tuscan fare.

via S. Pietro 17
+39 0577 280388

Trattoria da CiCE
Hannah and Meta told me about this place. They have great pesto pasta. The back room's like a cellar with a low arched brick ceiling. And pots and pans hang from the bright red walls.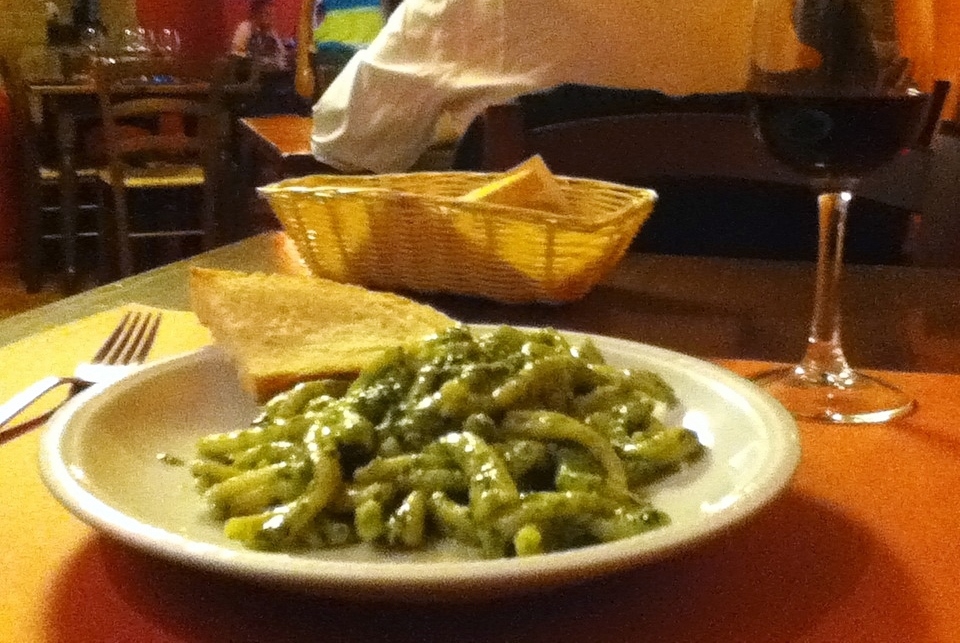 Via di San Pietro, 32
+39 0577 288026

good markets
Piazza del Mercato
It's on the other side of the Tower. Sometimes it's full of vendors selling local products – one day, I got some dried salame toscano. Other days, it's an empty ramada in the middle of a parking lot.

On those days, you might go down the steps and visit the Orto Medievale de' Pecci, a reconstruction of a medieval garden/farm.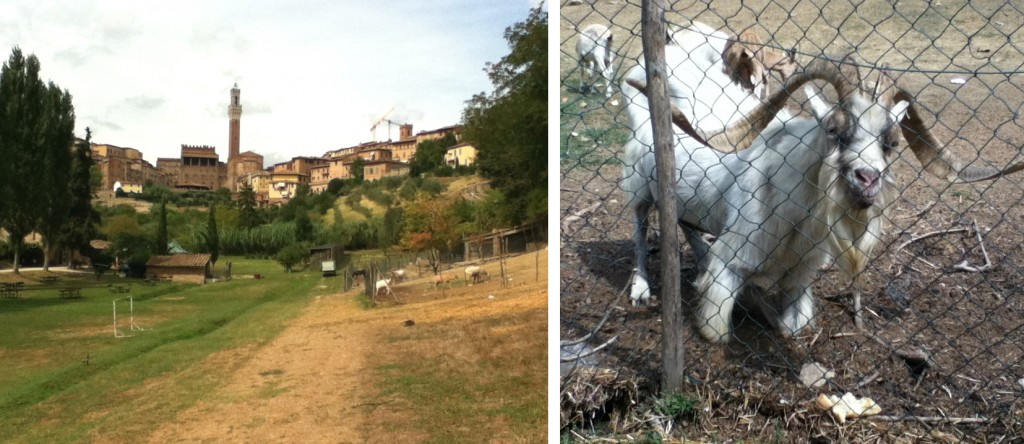 Fortezza Market
Whole fish, porchetta (Italian pork roast stuffed with herbs and garlic, rolled, and usually sliced for sandwiches – you have to try one at least once while you're here!)… It surrounds the Fortezza Medicea, which is where most tourist buses and cars park. On Wednesdays 8am-1pm.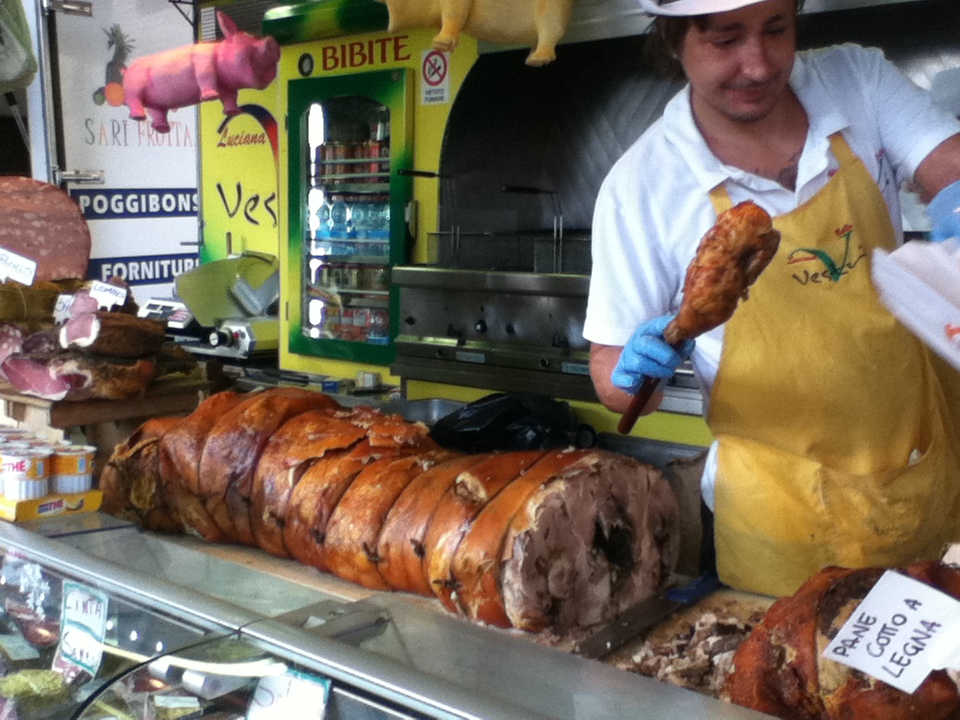 cool wine store / grocery
La Bottega dei Sapori Antichi
I grab some insalata del mare (salad of the sea) to go, which is dressed with lemon juice and olive oil and crisp bites of celery, or sedano as we learned in language class today.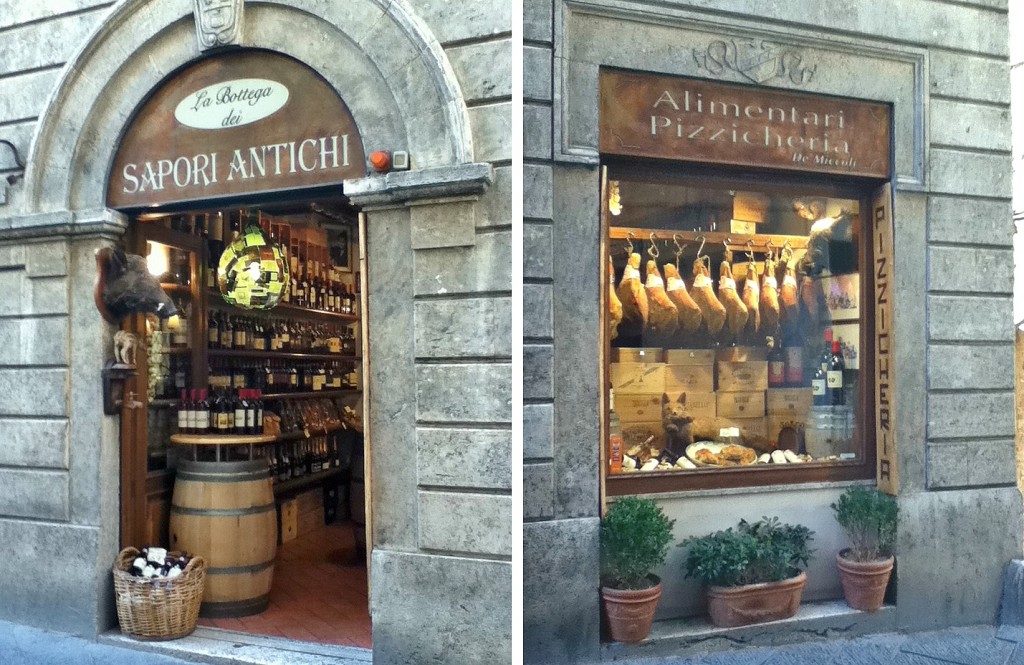 Via delle Terme 39
+39 0577 285501

fav gelato
Grom
Meta, Hannah, and I's favorite gelato in Siena. Especially their Crema di Grom (pastry cream, chocolate chips, and meliga cookies) and Cioccolato Fondente.





Via Banchi di Sopra, 11
+39 0577 289303

best olive oil
Bardi (L'Olio Del Campo Di Frati Eleonora)
Bardi's the oil we serve at L'Officina. You can get it at L'Olio Del Campo Di Frati Eleonora, which is right under the tower in il Campo. The greener the color, the fresher the oil. Olive oil season is in the fall in Tuscany.

Via del Porrione, 12
+39 0577 289059
---
Explore more of Siena
or take the bus to San Gimignano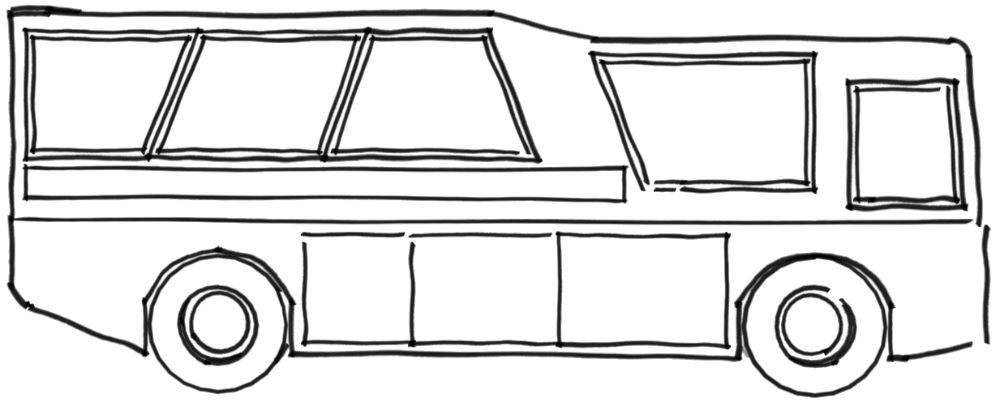 ---
joey@travelto7.com