ITALY – San Gimignano
city of towers
Our bus ride to San Gimignano is like bull riding at a rodeo. It's an old bus without very good shocks and every 10-15 seconds the last three rows of the bus, which include Hannah, Meta, and me, are lifted in the air and slammed back down again. It gets more fun after the wine.

San Gimignano is known for its vernaccia wine. Our wine tasting is led by a very animated wine maker. He gives us a demo on how to properly smell wine, telling us "First your glass has to be 4.5 x 5 x 8cm. You should be about a bust length away from the table (he makes a gesture with his hands). Grab the stem with your left. Transfer it to your right. Three fingers under the rim. Look straight down at your pee-pee area and smell for more than 2 seconds." He did have some nice smelling wines. He taught us some universal smells, too, like Chardonnay-banana, Pinot Noir-leather (good in OR), Sauvignon Blanc-sulphur/cat litter (good from New Zealand), and Chianti-plums (good from his vineyard of course).
Sep '11
vespa and vineyards
After our wine tasting experience with the eccentric winemaker, I come back and tour a quieter vineyard. The only way to get to Marialusia's winery is by car, but most European rentals are manuals. My sister, Teva, taught me once to drive stick in her pickup in a Safeway parking lot, but I'm not about to try it again by myself. So you might say, I was forced to rent a vespa…

The riding part goes smoothly, well once I get out of the parking lot. I rev the engine for a good 30 seconds, motionless, before the attendant comes out and points towards the ground. The kickstand is still down. Other than that, there's not much to it. You twist the handle on the right and she accelerates. Stop twisting and she slows down. Need to stop? Slowly squeeze the lever to apply the brake. You just have to take it easy and not freak out.

It's a weekday afternoon on a quiet country road, so it's basically just me out there (I wouldn't want to ride anywhere else, like the center of Florence). All I hear is the whistle of the wind coming off my jacket and one or two car horns from the few people who are out there and want to go around me. The only people I pass are a pair of bicyclists. I'm in no hurry. The scenery's gorgeous – a single house atop a hill full of rows of ripe grapes…

Luckily, I happen to glance over at a little sign in the trees, "Cesani agriturismo." I'm here. I join three people on a tour. Turns out they're from Scottsdale. One lady got her college degree like me in Arizona before deciding she wanted to go to culinary school and now she's in the restaurant business. We're at a random little winery in Tuscany. Crazy small world.

wedding crashers
An Italian restaurant owner marrying a French winemaker makes for a good partnership and a real nice wedding reception. I'm not supposed to work the wedding of one of L'Officina's owners, but I'm glad I do. I'm helping Ilaria's aunt and mom in our makeshift kitchen, a converted dining room with portable burners you use for camping. The first thing they tell me when I arrive is, "Here, eat some prosciutto." I guess I look hungry.

The reception is at an Italian villa overlooking the old towers of San Gimignano. The tables are Tuscan wine themed. There's a Sangiovese table, a Vernaccia.. and each person, yes person, gets a different bottle of that particular varietal. The menu consists of countless courses of Tuscan cuisine, starting outside with antipasti, cheese, and ribollita (vegetable and bread soup), and moving to lightly fried pumpkin flowers, zucchini, and eggplant as the sun sets. Inside the guests have two courses of homemade pasta (gnocchi and ravioli), and then grilled lamb, sausage, and spinach soufflés. For dessert, they move back outside for an assortment of cakes and cheeses. The bride, Rebecca, insists I try the Rocco al carbon cheese, which is a very creamy cheese almost wet and slightly tangy like bleu. It beats the aged pecorino for best cheese I've tasted here. They finally finish with coffee, grappa, and limoncello. Even though catering is more work than a regular night at the restaurant and we're all walking like zombies by the end, it's fun to crash the party so to speak.
Oct '11
---
Explore more of San Gimignano
or take the bus to Florence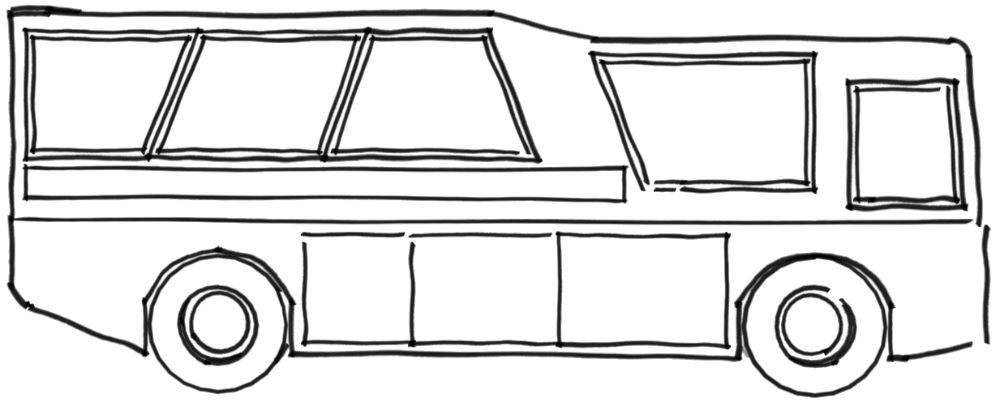 ---
joey@travelto7.com