ITALY – Rome
amazing restaurant
Osteria Scaloni
As I sit down at Scaloni (the recommendation from the barber), a man comes through the door grasping an enormous whole fish that flops down past his shoulders. Now that's fresh fish! Naturally, I go with the fish and seafood pasta dish. It's hands down the best meal I've had in Italy. The sauce is made from the white wine and herbed juices used to cook the seafood. The square shaped pasta tastes like a mix between pasta dough and injera (Ethiopian bread), a somewhat spongey noodle that's perfect for absorbing the sauce.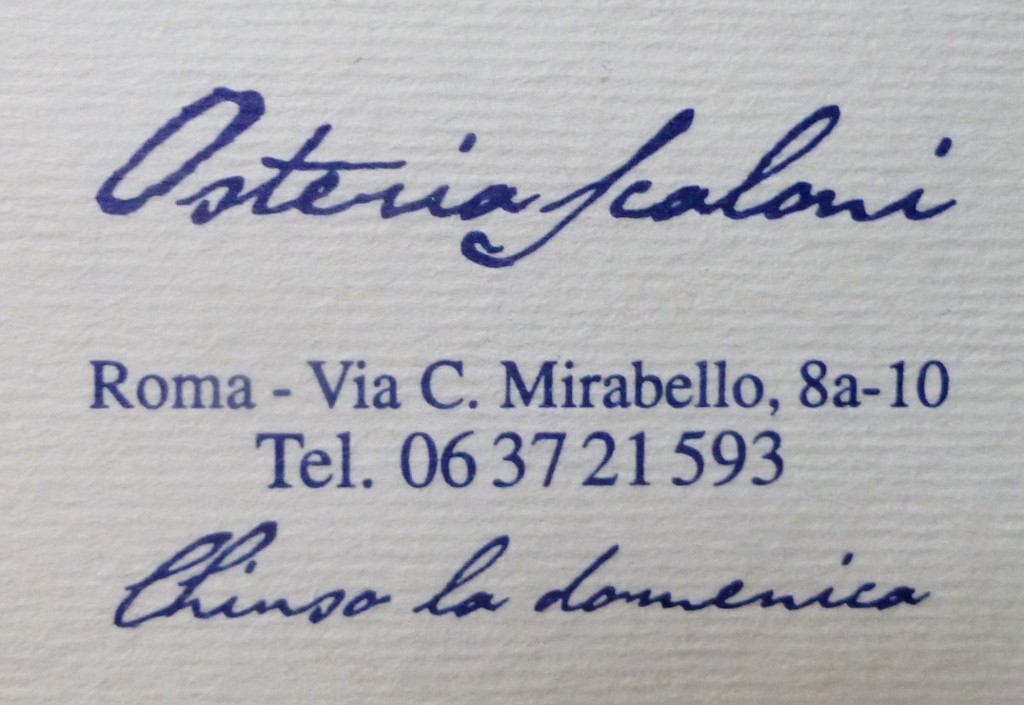 Via Carlo Mirabello, 8
+39 06 372 1593

fanciest restaurant
La Pergola
Matteo, our head chef at l'Officina, worked for Heinz Beck here. He refers to Beck fondly as a "hardass," but says the food is among the best in the world, certainly Italy. It holds the rare 3rd Michelin star. You'll need some money and a reservation.

Via Alberto Cadlolo, 101
+39 06 3509 2152

fun restaurant
La Pollarola
The food's mediocre at best, but the chef is a character. He insists Liam finish this giant bowl of pasta, which Liam happily finishes. Then he proudly brings out a copy of a Danish cookbook to show Helle, which mentions the restaurant in it. He gives the girls each a kiss on the cheek as we leave.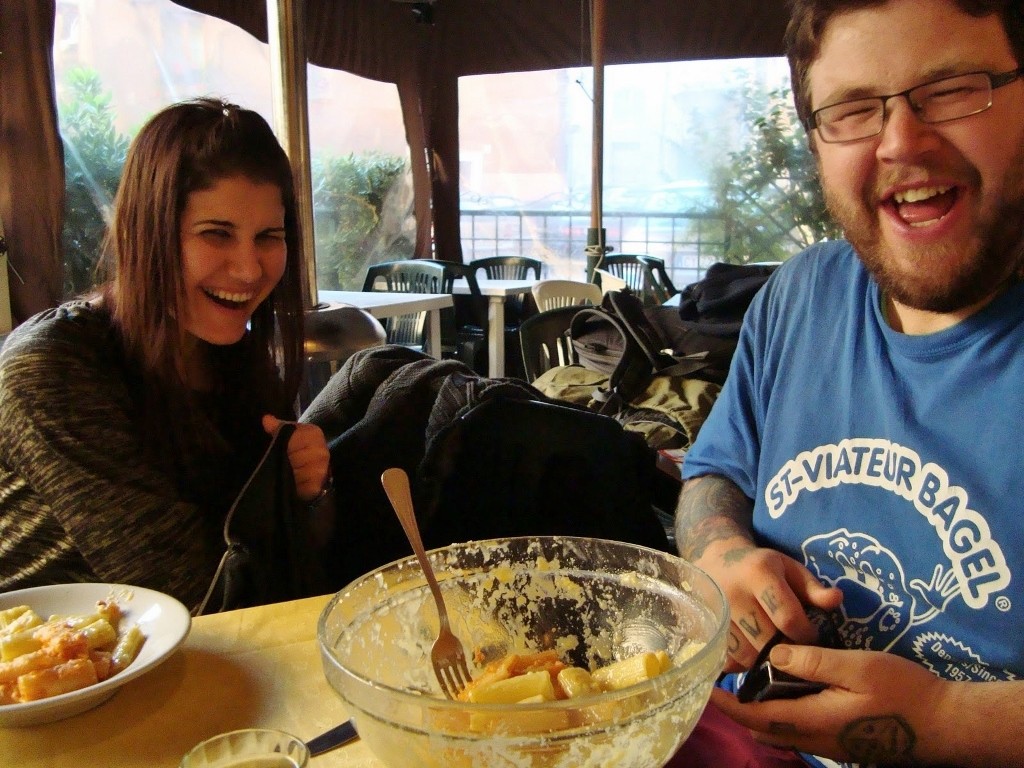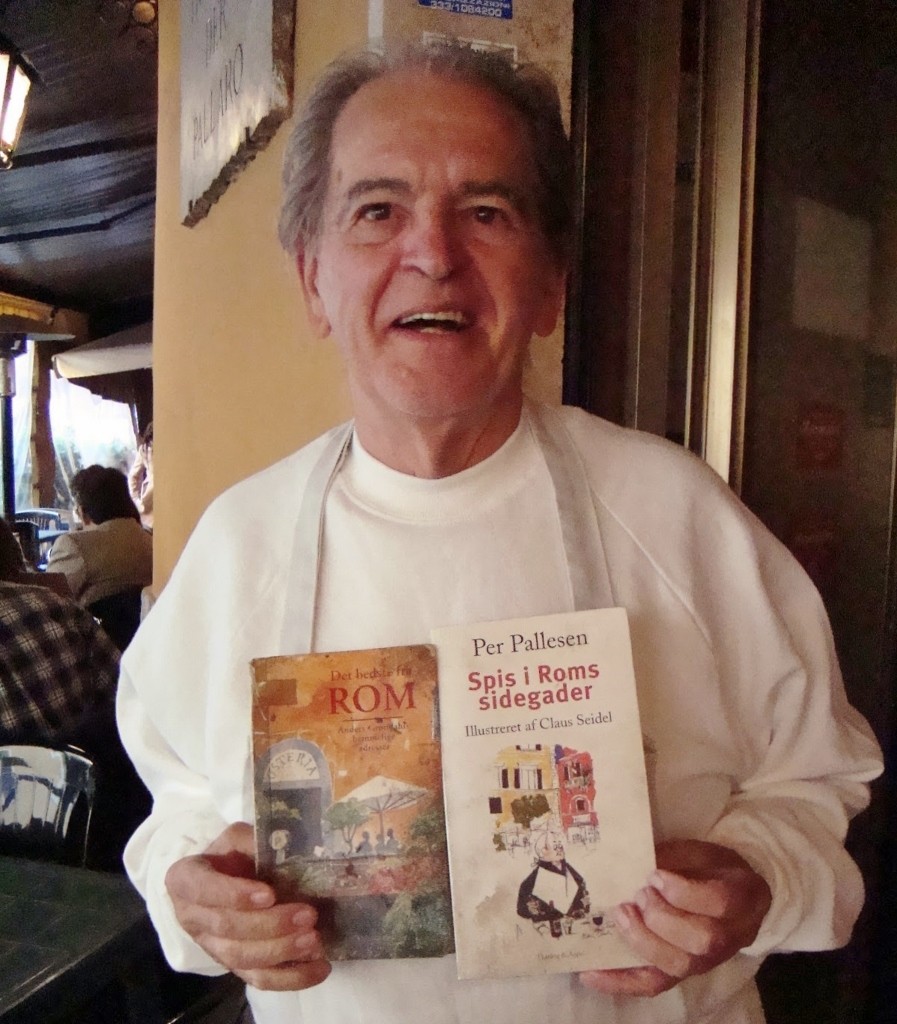 Piazza Pollarola, 25
+39 06 6880 1654

cool grocery store
Castroni
Great place to pick up Italian products to take home. They sell everything from candy to wine to coffee. And there's a bar inside if you want an espresso on the spot. Liam and I pick up some coffee beans for Matteo.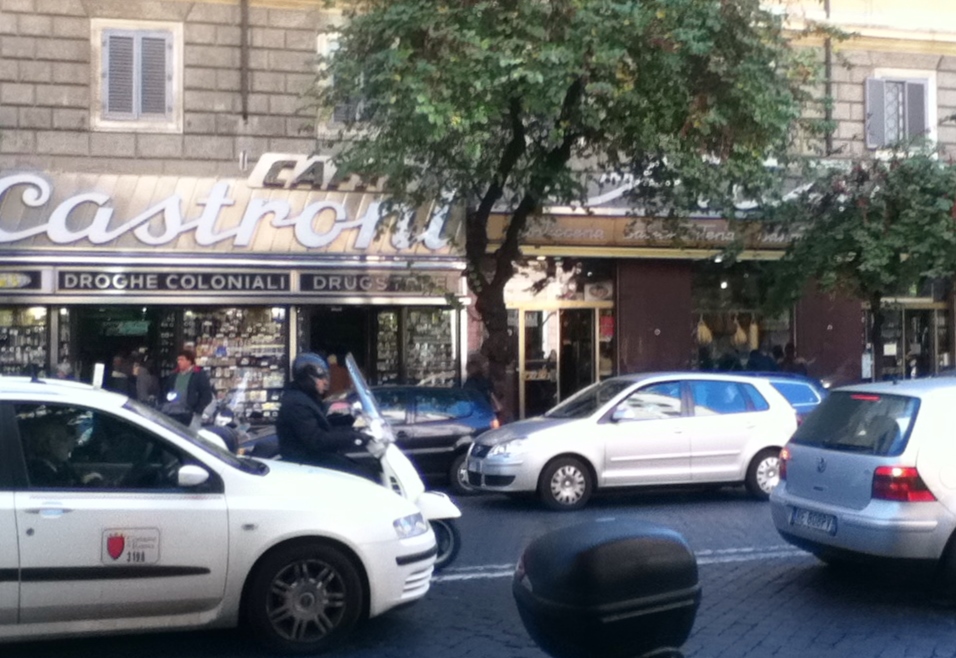 Via Cola di Rienzo, 196
+39 06 687 4383

great espresso
Tazza D'Oro
Tucked into a corner on the east side of the piazza in front the Pantheon. Aida treats us to an espresso. They have a beautiful long bar inside.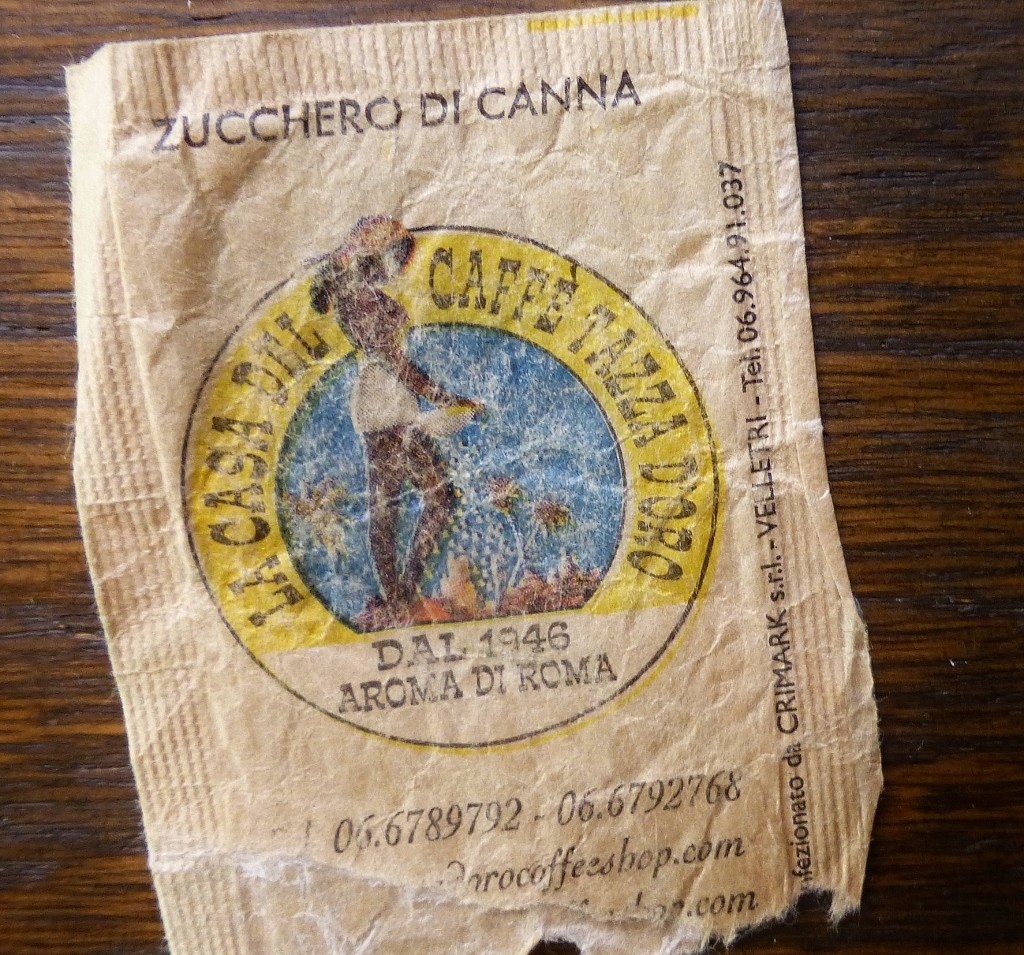 Via degli Orfani, 84
+39 06 678 9792
---
Explore more of Rome
or take the train to Perugia

---
joey@travelto7.com