ITALY – San Gimignano
Things to Eat in San Gimignano:
Vernaccia – a crisp white wine
Zafferano – saffron
Gelato – from the Gelato World Champion!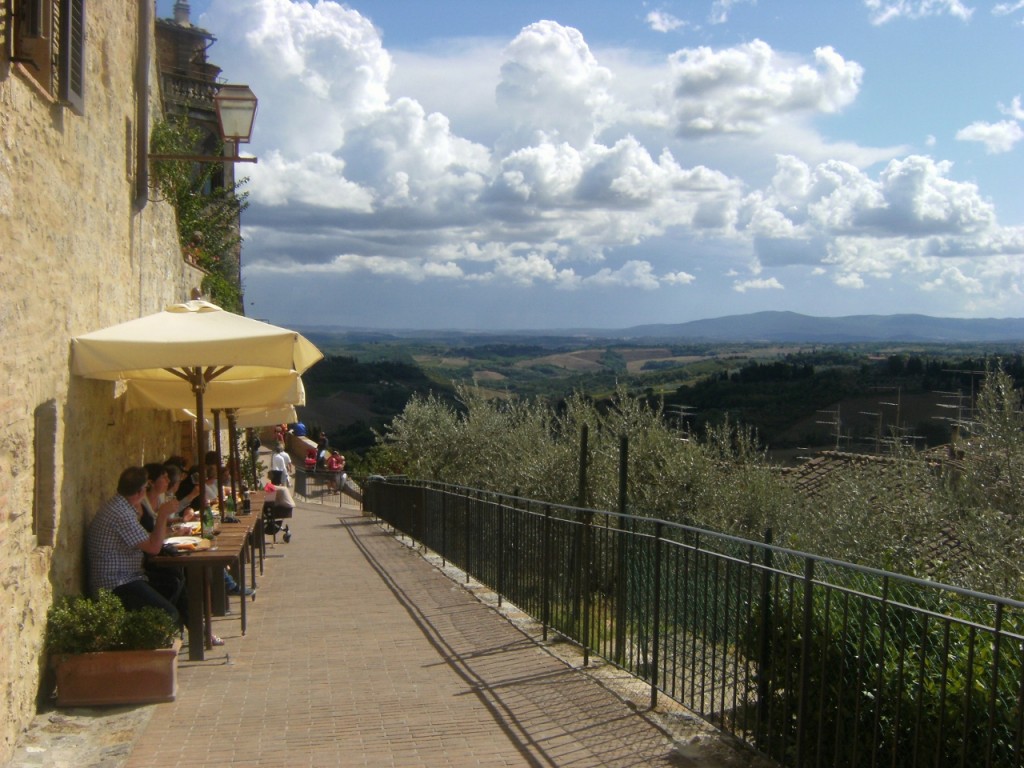 gelato world champion
Gelateria Dondoli
I'm not sure what happens at a gelato world championship, but it's a well-deserved recognition. The gelato is super soft and they have some interesting flavor combos like Rosemary Baby (raspberry + Italian rosemary). There's a line out the door. If you're in a hurry, the gelato place next door is pretty good, too. I do a side-by-side comparison.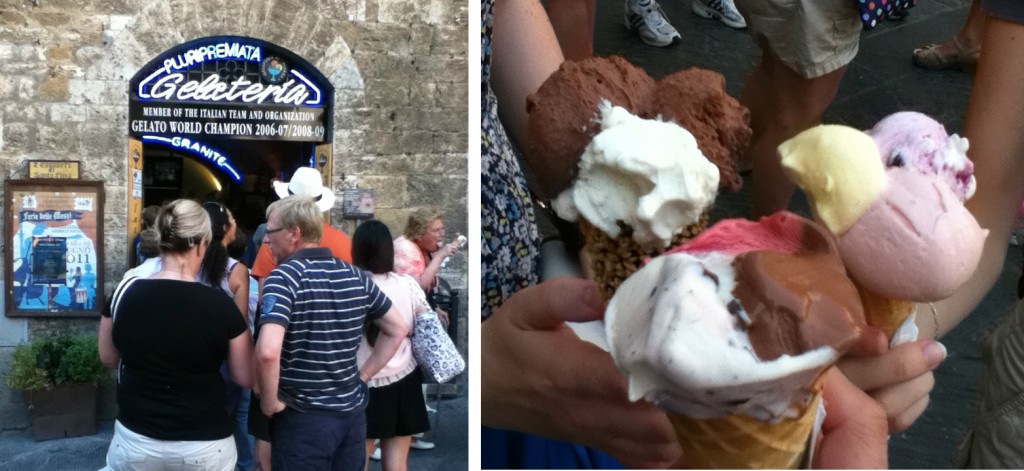 Piazza Cisterna, 4
+39 0577 942244

chocolate shop
Le Follie di Arnolfo
They make and sell locally inspired chocolate bars like dark chocolate with red wine or saffron. I love eating their chocolate so much. I think I've tried them all. This is why Helle (sort of) complains about my excessive chocolate purchases… This and Perugia…

Via San Giovanni, 113 (google maps is a little off, but it's right there past the city gate a few shops down on the right hand side.)
+39 0577 941563

vineyard
Agriturismo Cesani
Marialusia was my teacher at wine school in Siena, and this is her family's vineyard and organic farm. If you drink too much, you can stay in one their apartments. They sell other homemade products, too, like wine jelly, handpicked saffron, and olive oil. If I wasn't driving a vespa back, I would have bought more vernaccia.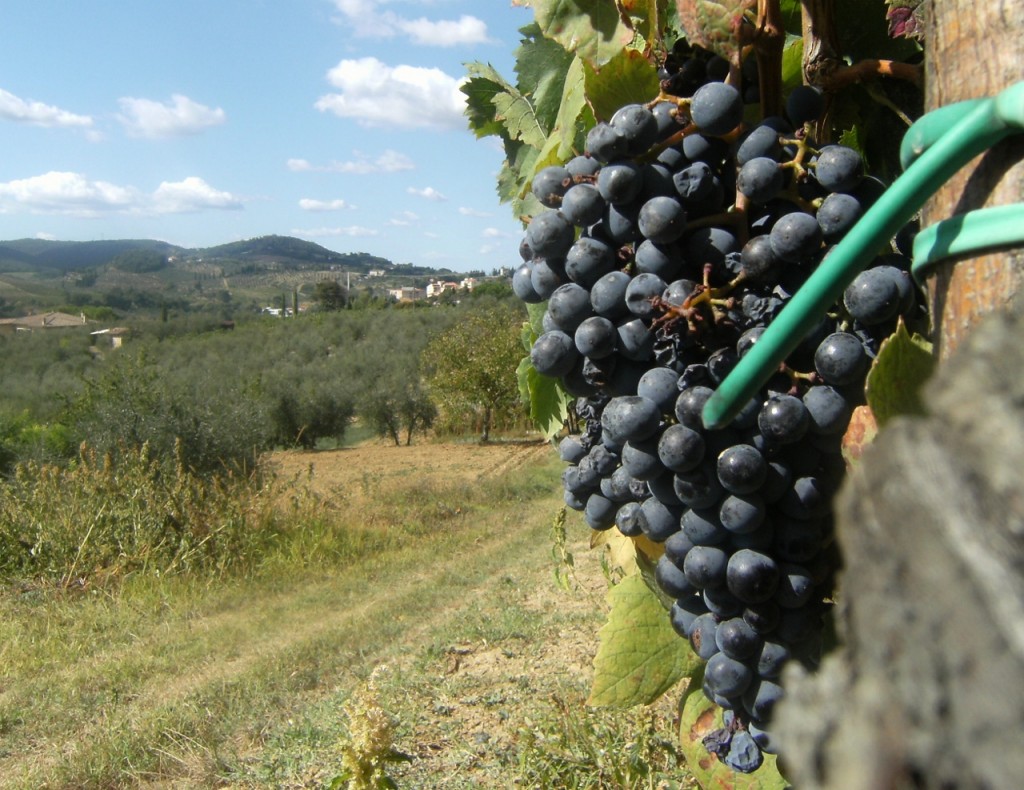 Via Pancole 82/A
+39 0577 955084

nice patio
Osteria I Quattro Gatti
I eat a good lunch here on a quiet patio in the back.

Via Quercecchio, 9
+39 0577 940941

wine bar
Caffe' Giardino
A good place to grab a drink (or chocolate tart) and wait for the bus. Right outside the city gate with a pretty view of the rolling green hills.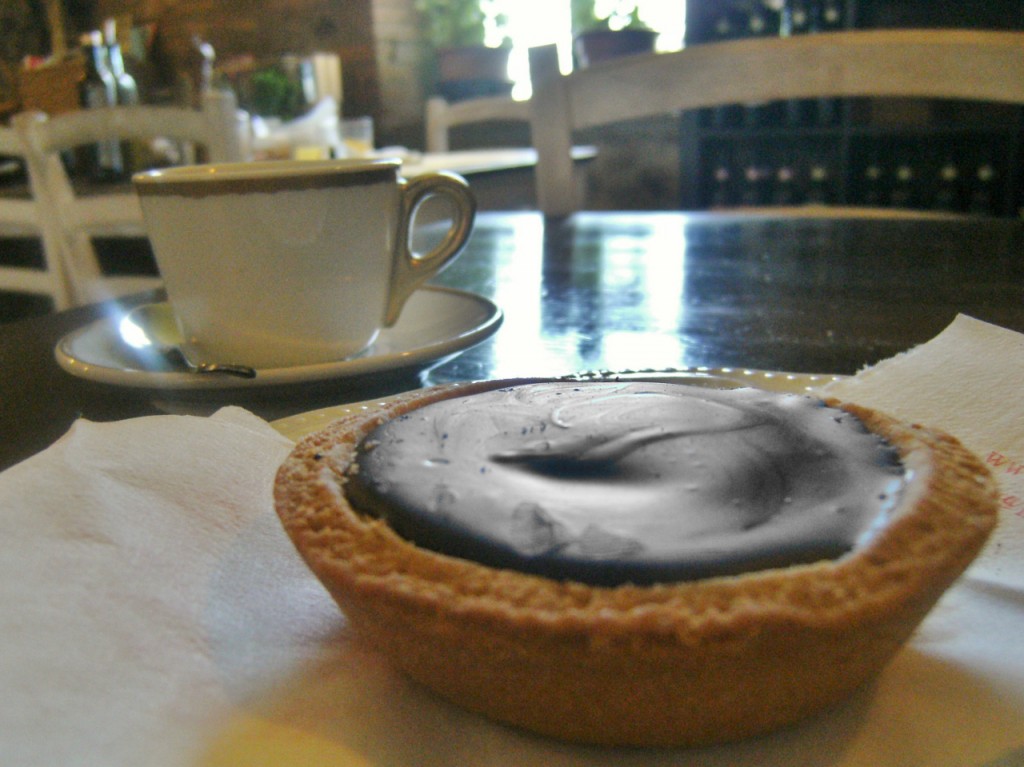 Viale Roma, 17
+39 0577 940854
---
Explore more of San Gimignano
or take the bus to Florence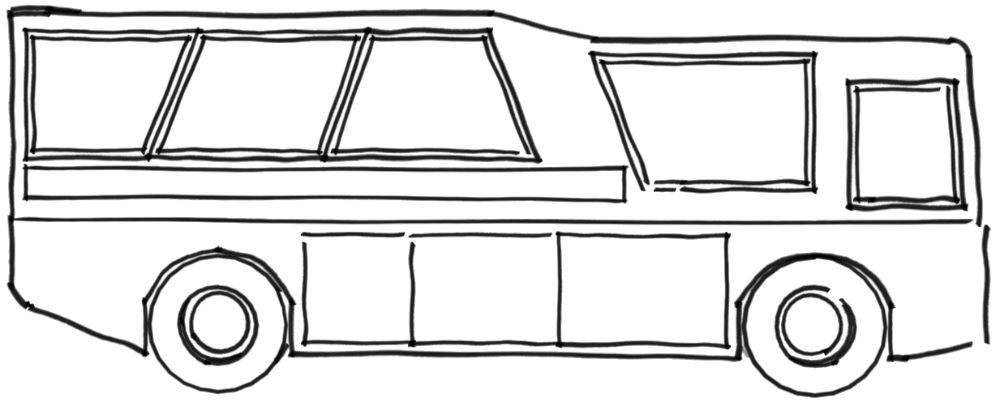 ---
joey@travelto7.com