ENGLAND – London
food markets
Borough Market
At Borough Market, a large covered outdoor market, I follow the crowd of people to Brindisa where they line up around the corner for the "original chorizo," a chorizo, arugula, and roasted red pepper sandwich. We come back another day and have duck confit and sangria.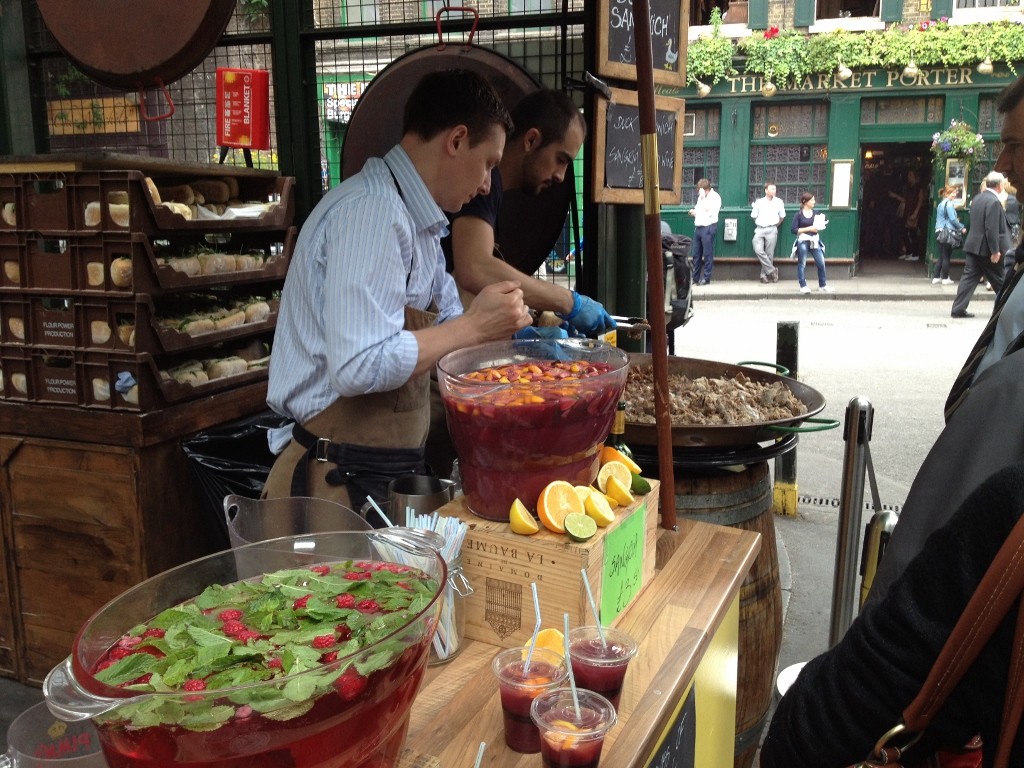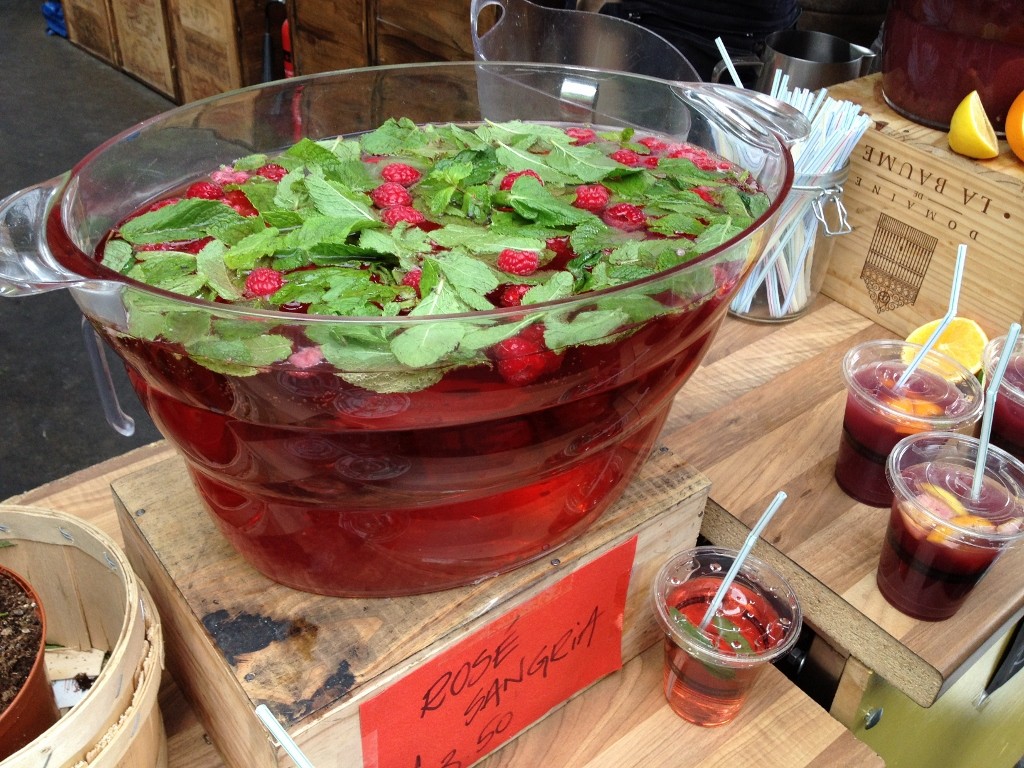 The space is full of interesting vendors. At one stall, Greedy Goat scoops up clotted cream and honeycomb flavored goat's milk ice cream. A little farther up, Pieminister serves freshly baked meat pies, while a Flat Cap barista pours a perfect flat white a few stalls over.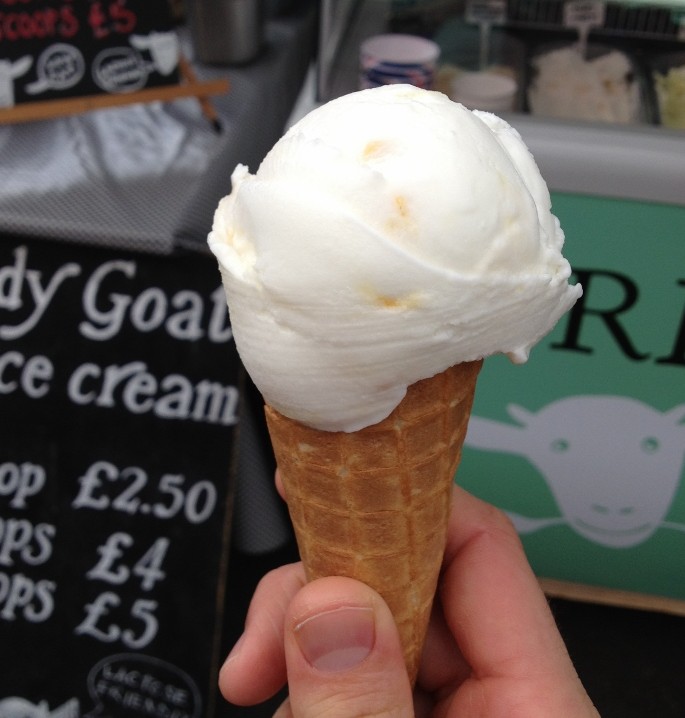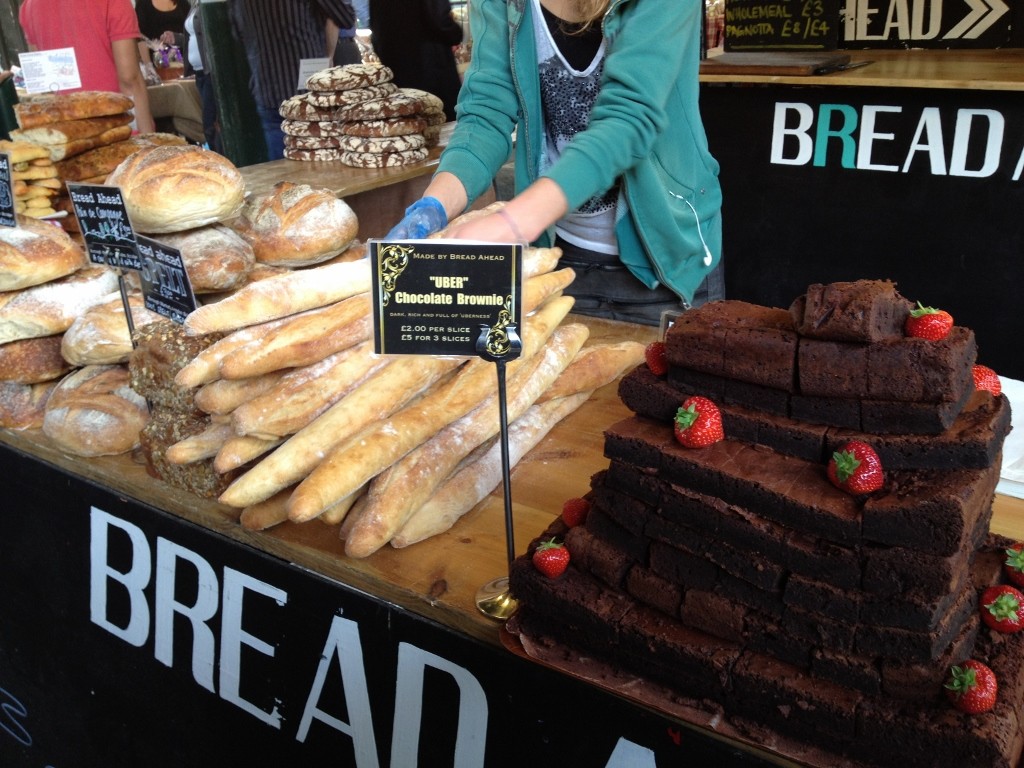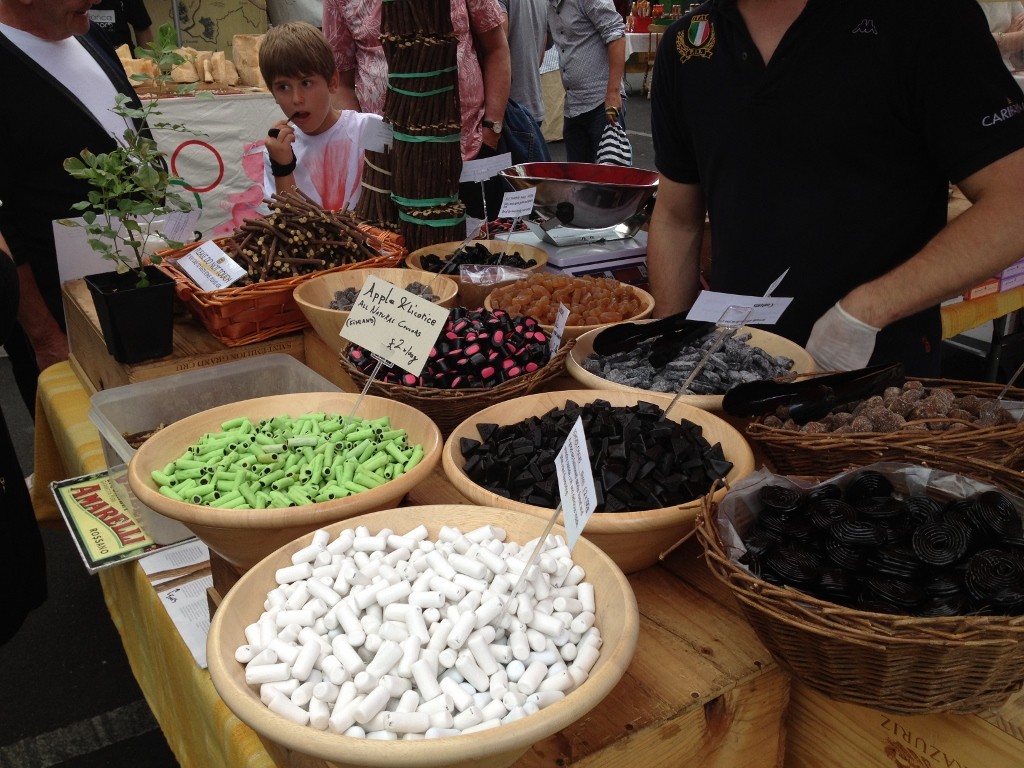 Open daily except Sundays.
Stony St. & Park St. (underground: London Bridge)
+44 20 7407 1002

Leather Lane Market Street
Mmm.. Daddy Donkey burritos are sooo good. They're at the Leather Lane Market, a small street packed with food trucks and fresh produce. Great place to go for a weekday lunch. Prufrock's on the same street, so this is basically my favorite food street in London.
(Open for lunch Monday-Friday)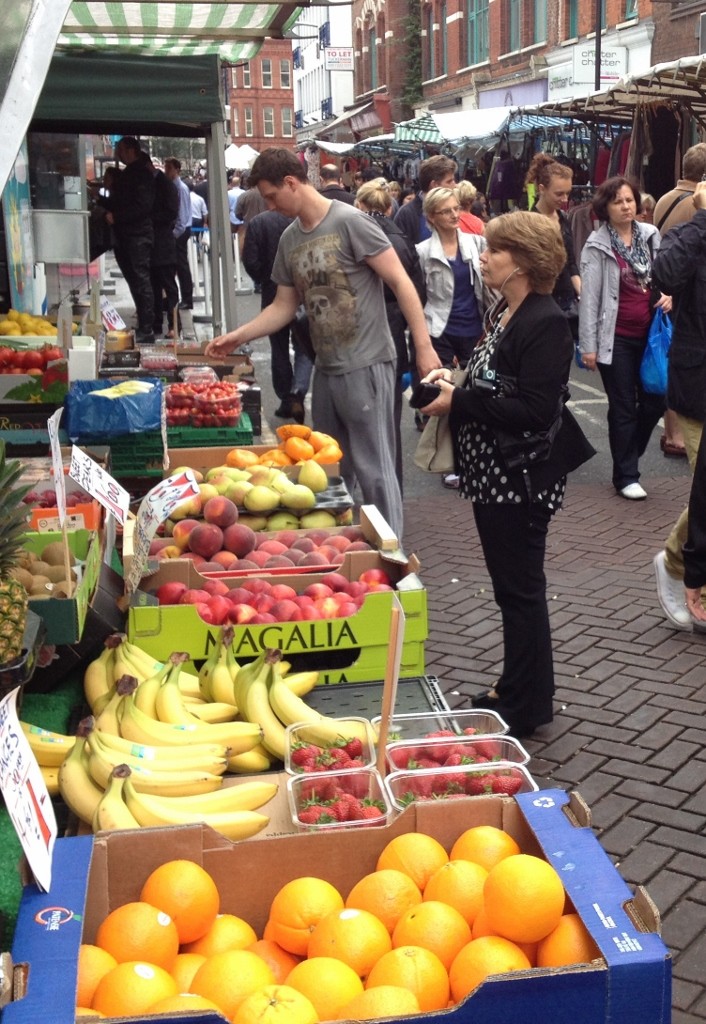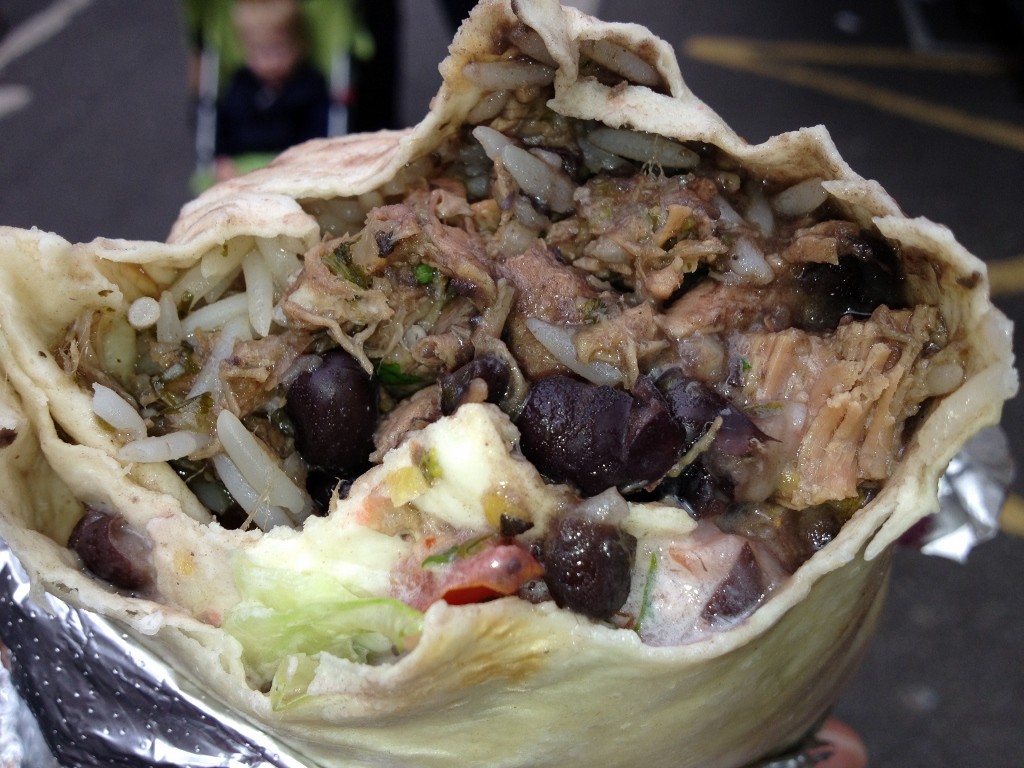 50b Leather Lane (underground: Chancery Lane)
+44 20 7404 4173
cafés
Prufrock
Best latte in London. The place is relaxed, yet efficient. My nephew, Truman, likes their croissants.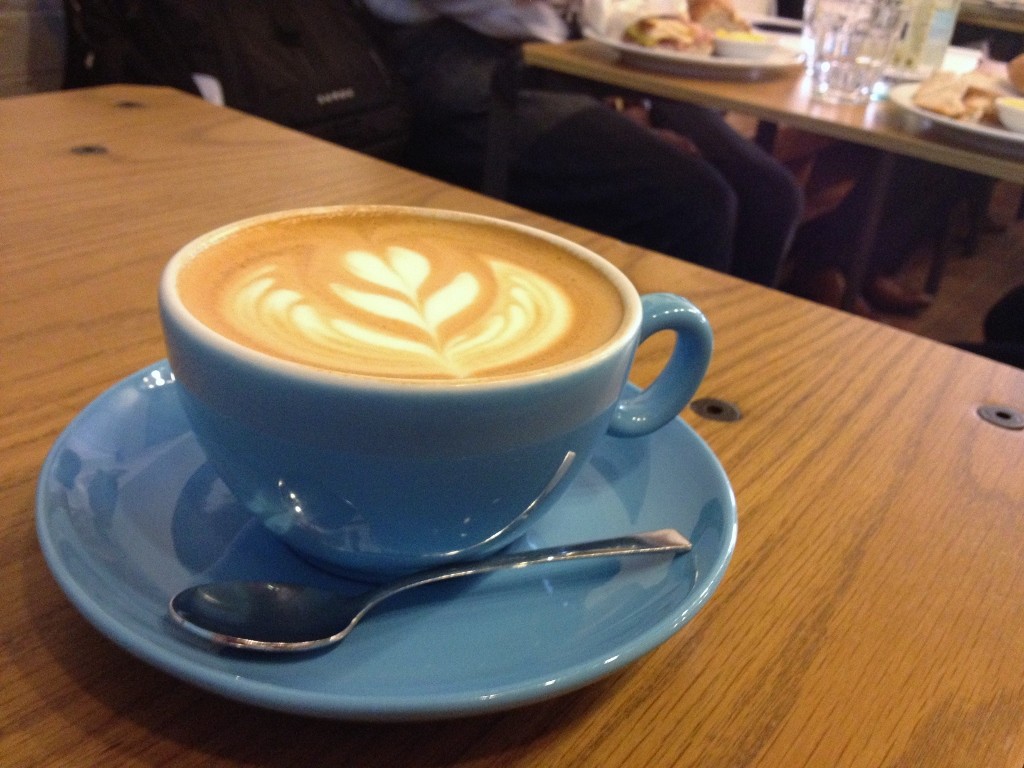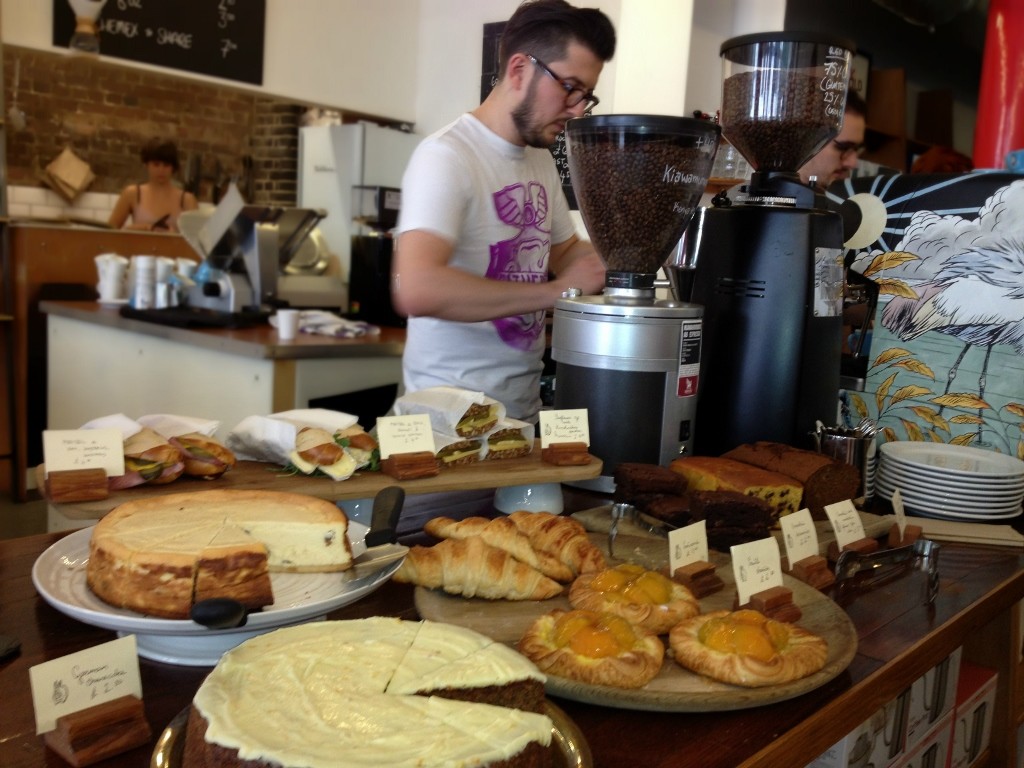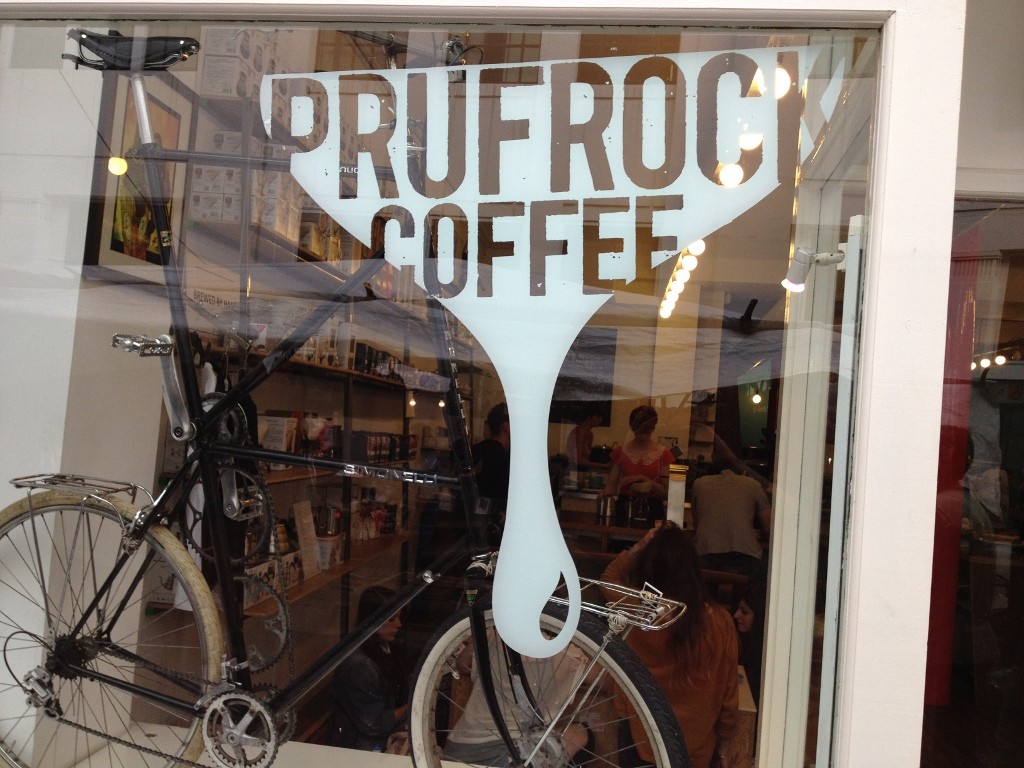 23-25 Leather Lane (underground: Chancery Lane)
+44 20 7242 0467

Maison Bertaux
London's oldest bakery is actually a French bakery. Since 1871. A great place to stop for tea and scones. The owner's a sweet old lady, named Michelle, who's worked here since she was 14. Ask her about the history of the place. She has lots of good stories.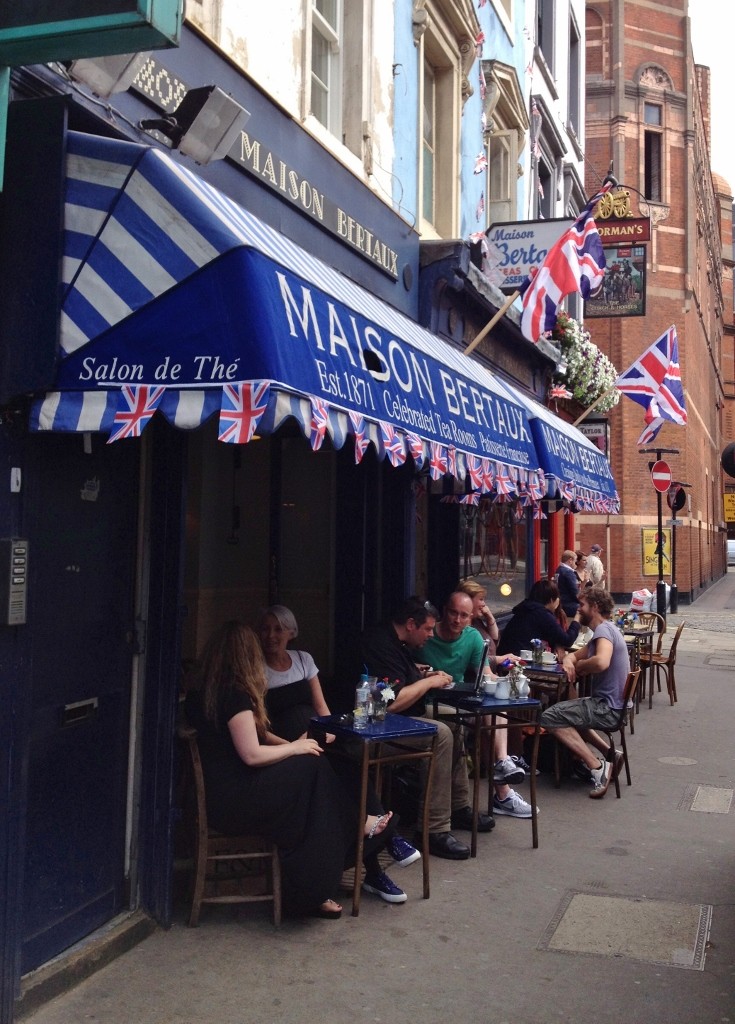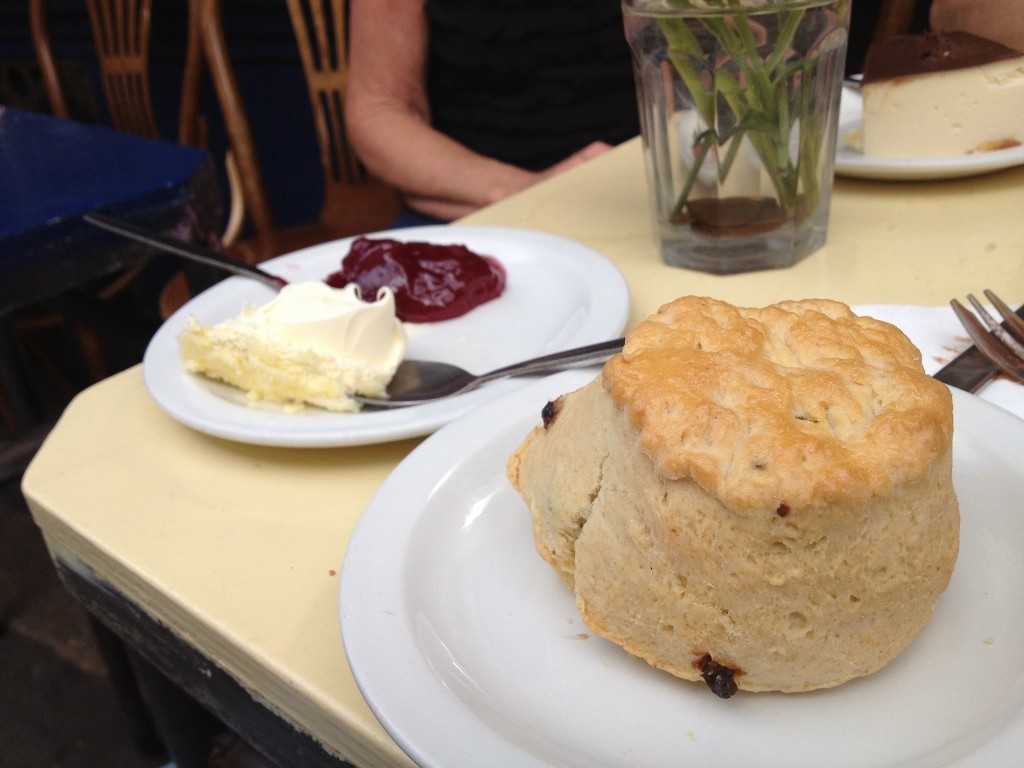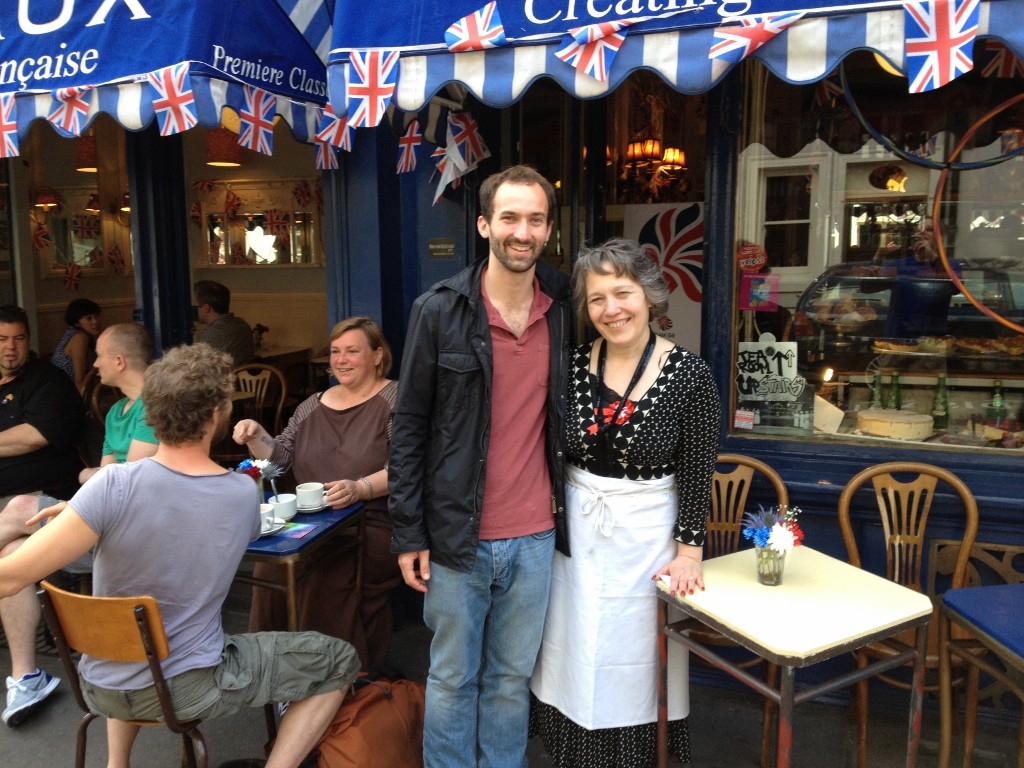 28 Greek Street (underground: Leicester Square)
+44 20 7437 6007

Serpentine
It occupies an odd-shaped glass building on the eastern edge of the Serpentine lake in Hyde Park. Grab a raspberry white chocolate muffin to-go or sit on the patio and sip a Pimms and Lemonade.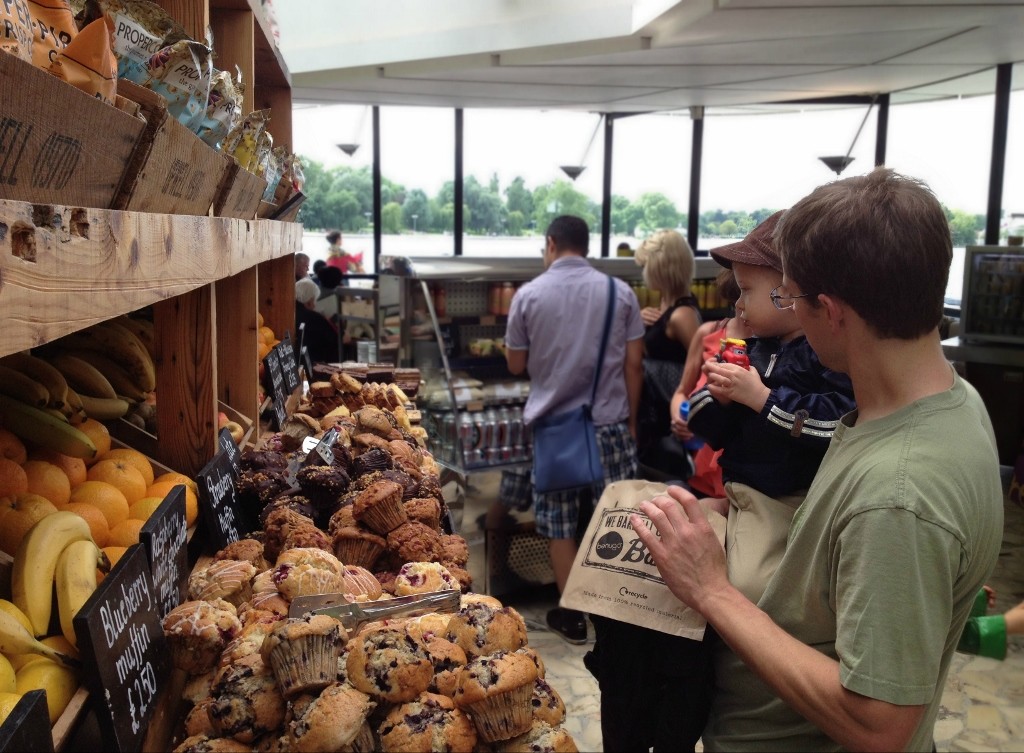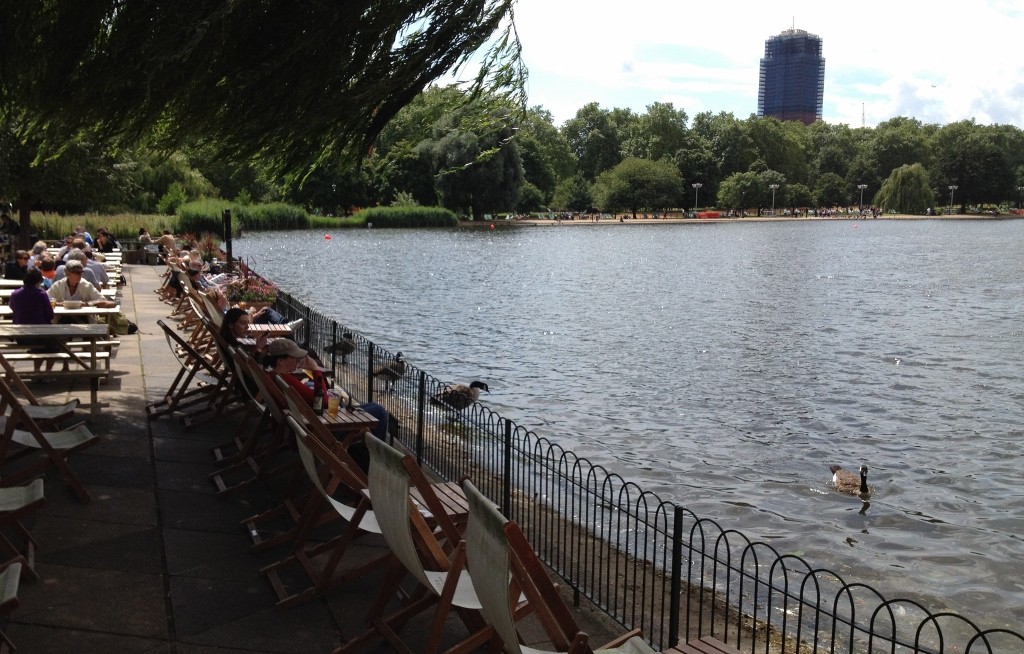 Serpentine Road (underground: Knightsbridge or Hyde Park Corner)
+44 20 7706 8114
pubs
The Havelock Tavern
Corner pub with pretty good food. The blue tiled facade leads into cream colored walls and mismatched wooden chairs. On a quiet neighborhood street, just out of the city center. Younger crowd.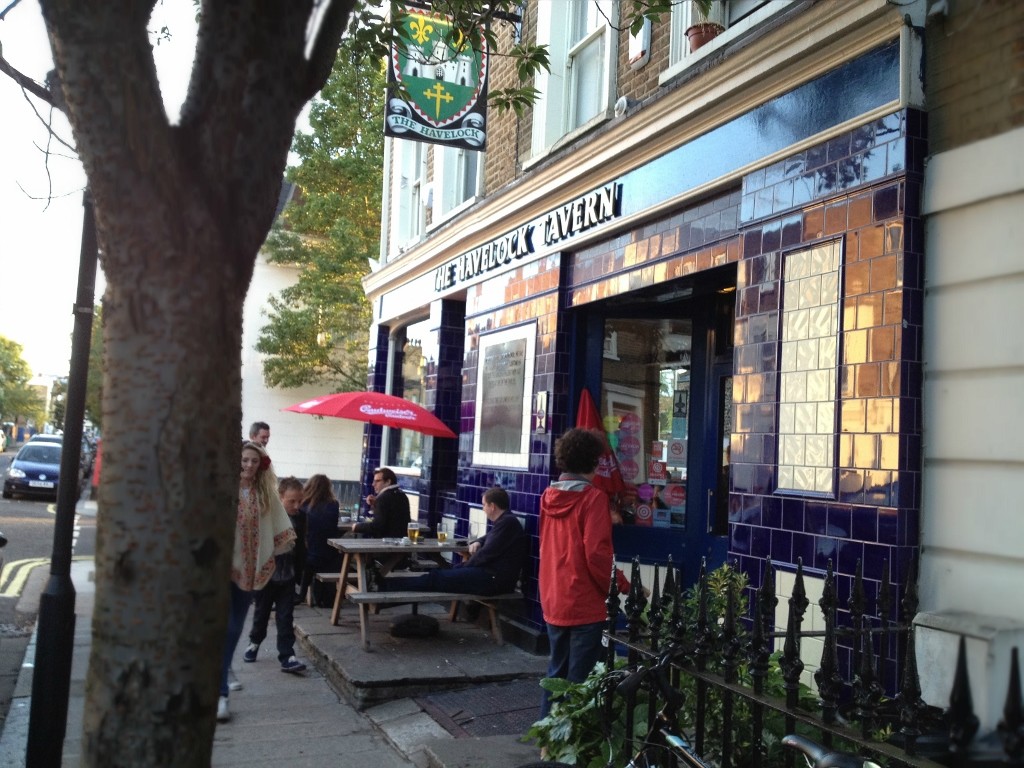 57 Masbro Road (underground: Kensington or Shepherd's Bush)
+44 20 7603 5374

The Queen's Head
A classic pub with a big patio. When you're sitting out back at one of the picnic tables surrounded by all the trees, you forget for a second you're in London. Come here on Mondays at 8pm for a pint and a pub quiz.

13 Brook Green (underground: Hammersmith or Kensington)
+44 20 7603 3174
fish n' chips
You have to have fish n' chips in London at least once. You can chose the type of fish at this place. Cod, haddock, pollock… There's a few locations in the city.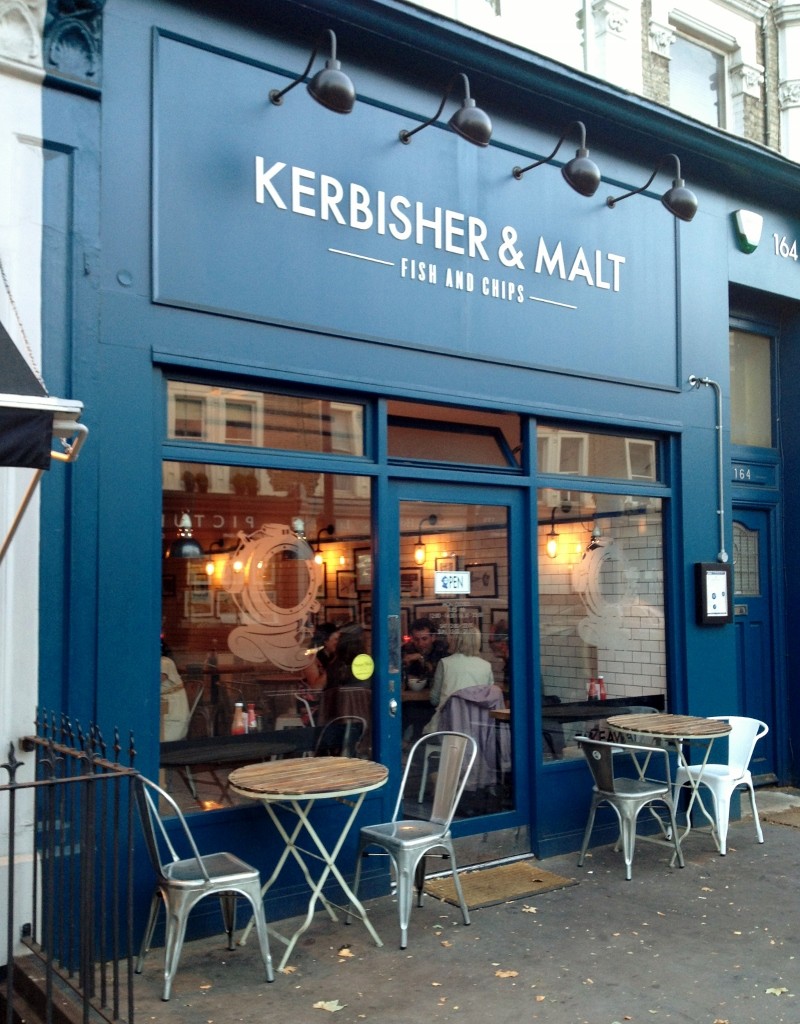 164 Shepherds Bush Rd (underground: Shepherds Bush or Hammersmith)
+44 20 3556 0228
restaurants
Olivo
There are a series of "Olivo-" restaurants, which specialize in different things like pizza or seafood. We go to the original, which serves Sardinian Italian food. You can order spaghetti with sea urchins. I choose the risotto with prawns.

21 Eccleston Street (underground: Victoria)
+44 20 7730 2505

Union Jacks
It's Chris Bianco and Jamie Oliver's collaboration.

5 North Hall, Covent Garden Plaza (underground: Covent Garden)
+44 20 3640 7086
---
Explore more of London
or take the chunnel to Paris

---
joey@travelto7.com