RUSSIA – Moscow
coffee shops
Moscow has a lot of coffee shops. "кофе" (coffee) and "кофейня" (coffeeshop) are the first Russian words I begin to recognize as we walk around the city. The espresso's a little milder, but almost every shop, even the chains, finish their lattes with latte art.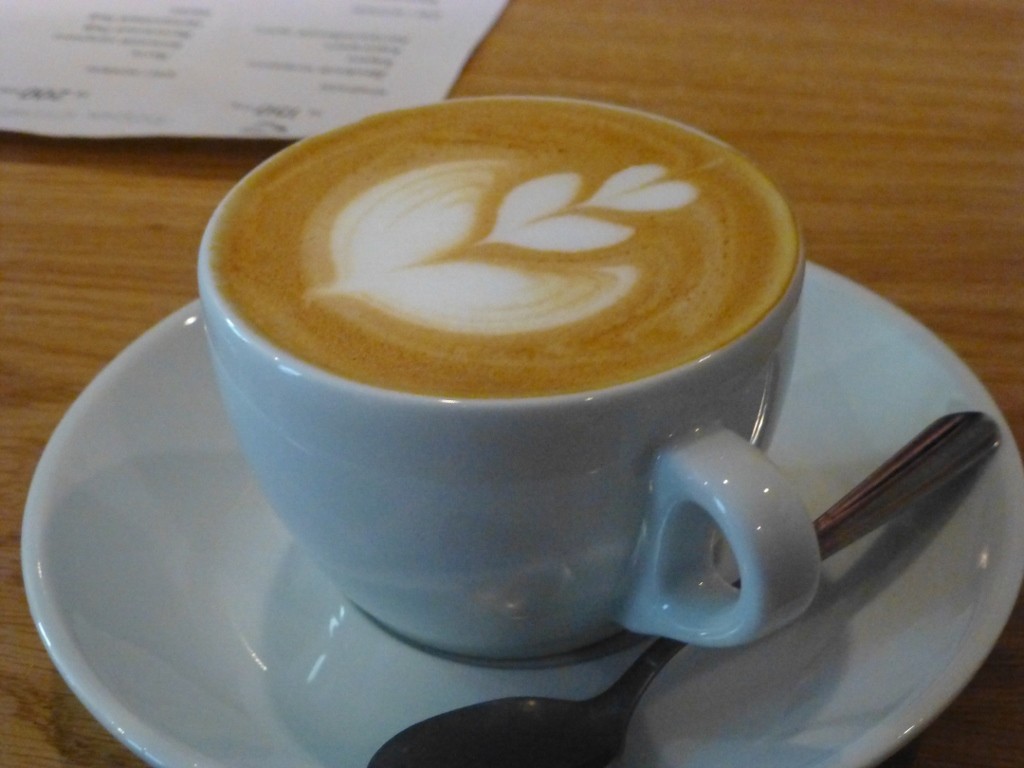 Double B Coffee (Даблби)
One of the few places that roasts their own beans we found, so I buy a bag. I screw up the Russian rubles to US dollars conversion in my head, and Amanda points out as we're leaving that the beans cost like 3 times more than in the US. Oops. She thinks it's probably because of the taxes on importing beans.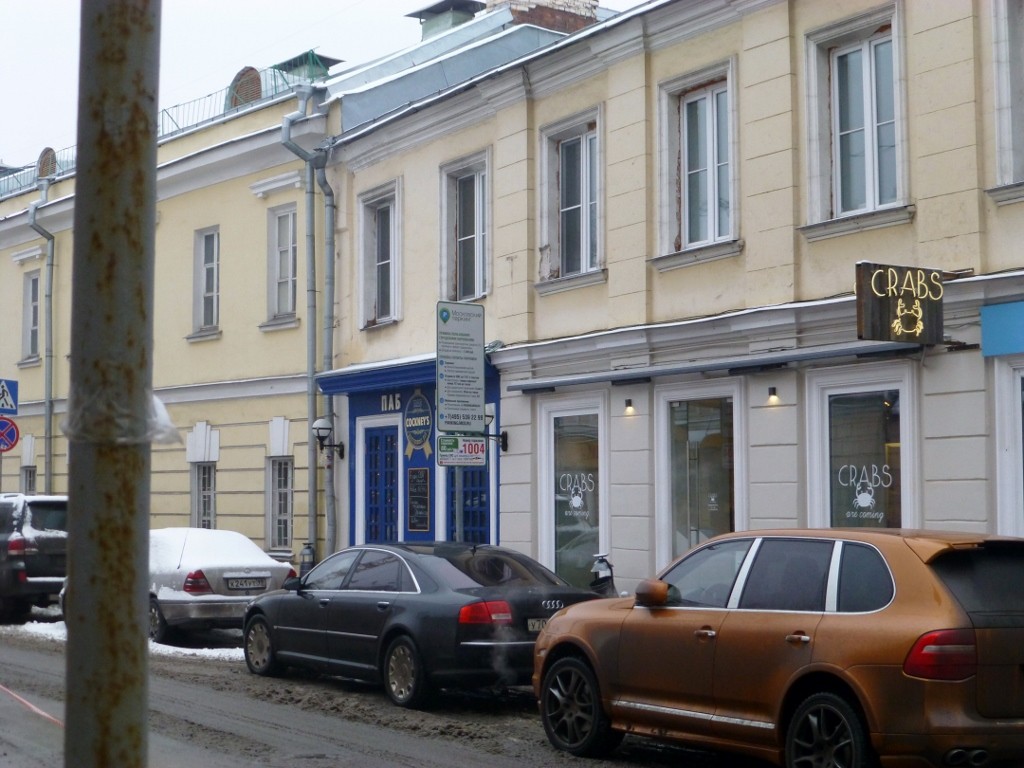 They have a bigger location now, but we go to the tiny shop at Kalashnyy per., 9.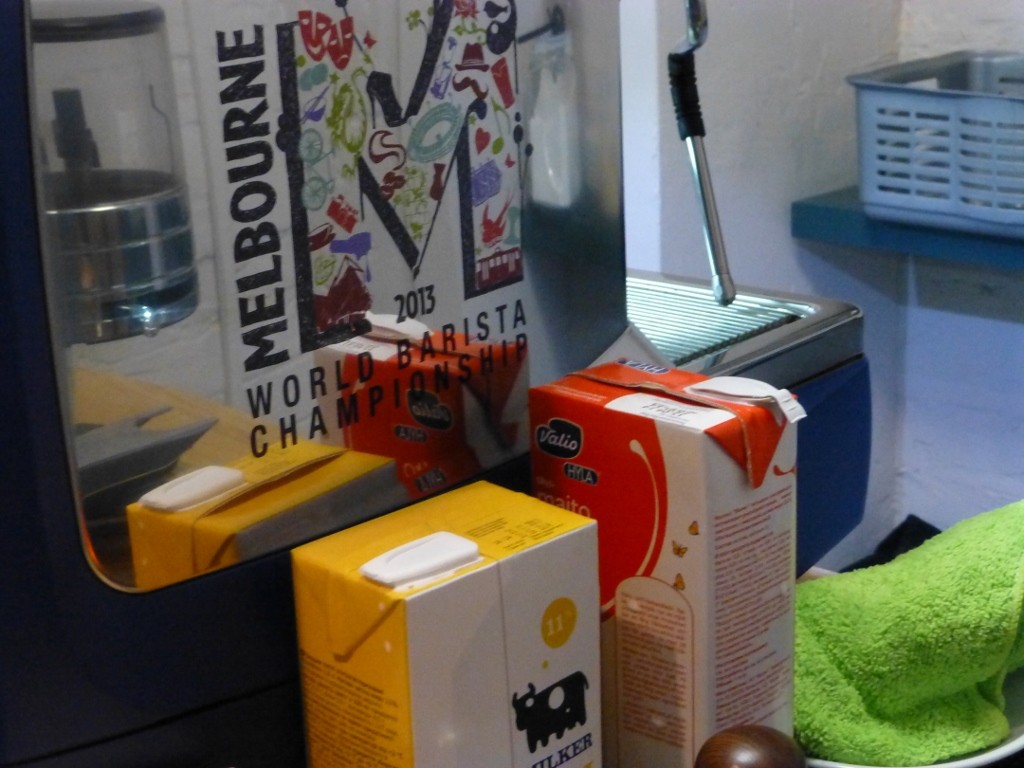 Milyutinskiy Lane, 3 (the bigger shop)
+7 968 750-99-61

Tsiferblat Clockface Cafe
A cafe where you pay by the hour not the coffee. Coffee and biscuits are unlimited. The espresso isn't as good as Double B, but it's a cool place to hang out.




You enter off the back alley, and it's on the second floor. Took us a while to figure that part out.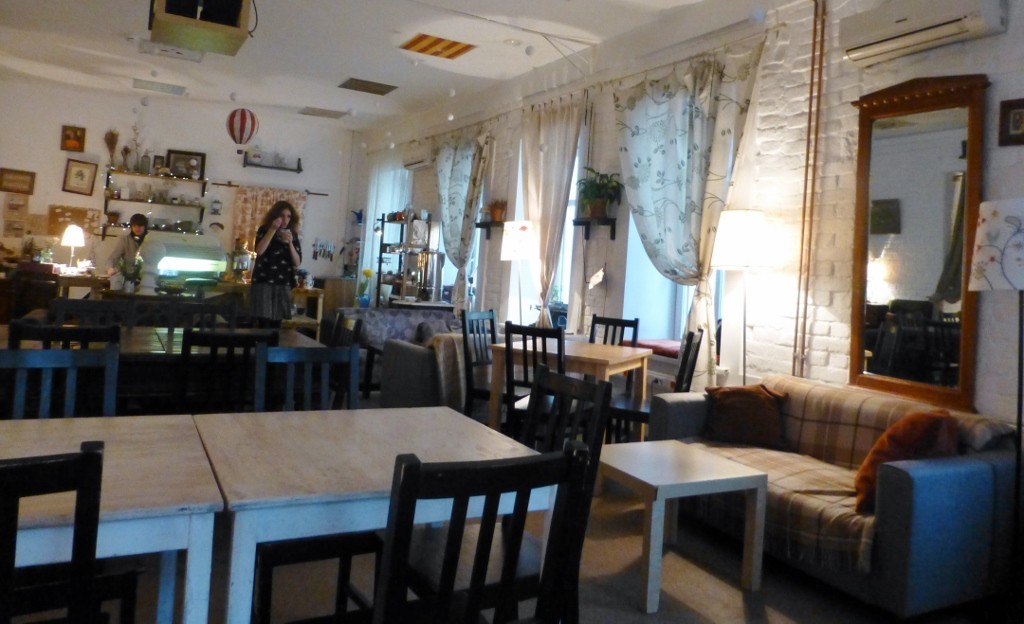 Pyatnitskaya ul., 58 строение 4
+7 925 464-82-83

Starbucks
In case you were wondering, they do have Starbucks in Moscow…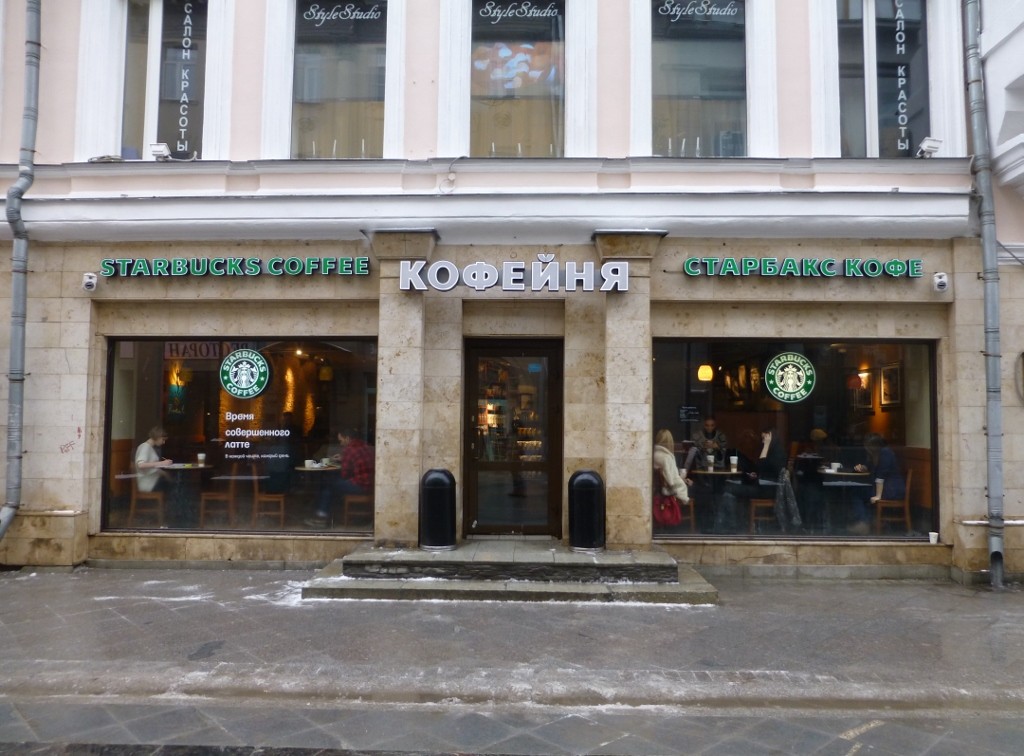 Crabs Are Coming
We find this place near our hostel. I like the impending name.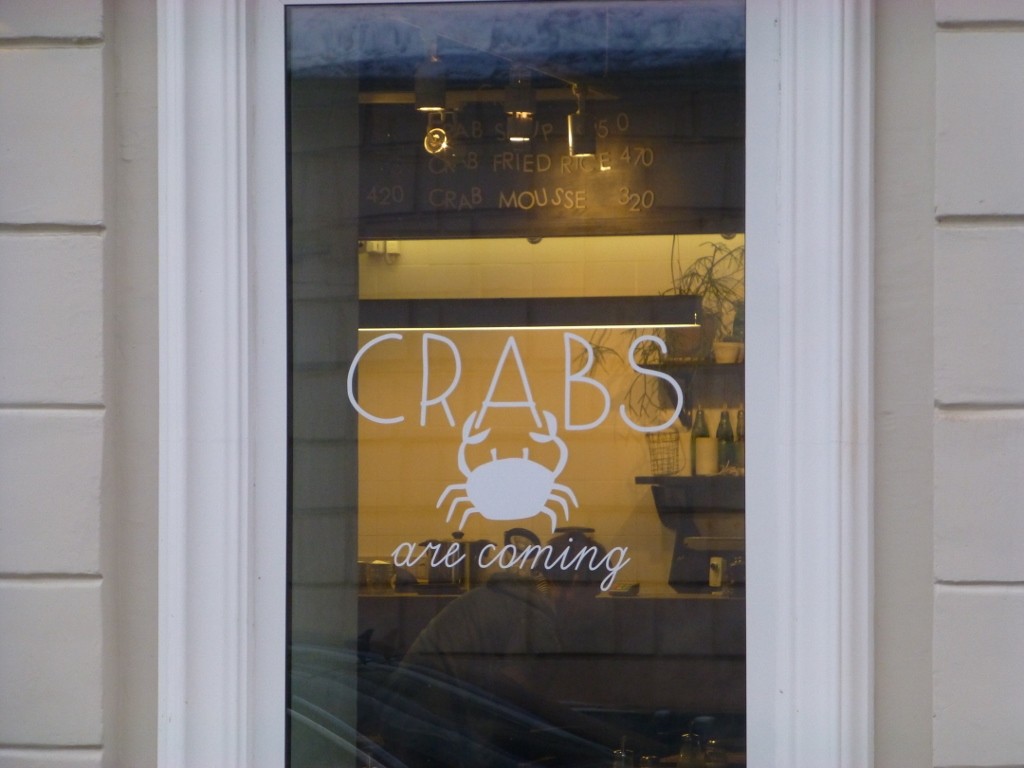 9 Bolshaya Nikitskaya ul., 23/14к9
+7 499 340-11-85
places inside GUM
Gastronome № 1 (Гастроном № 1)
It's a specialty grocery store with an enormous offering of Russian and international products inside GUM (ГУМ), the giant shopping mall off of Red Square. The store's on the ground floor in the southeast corner.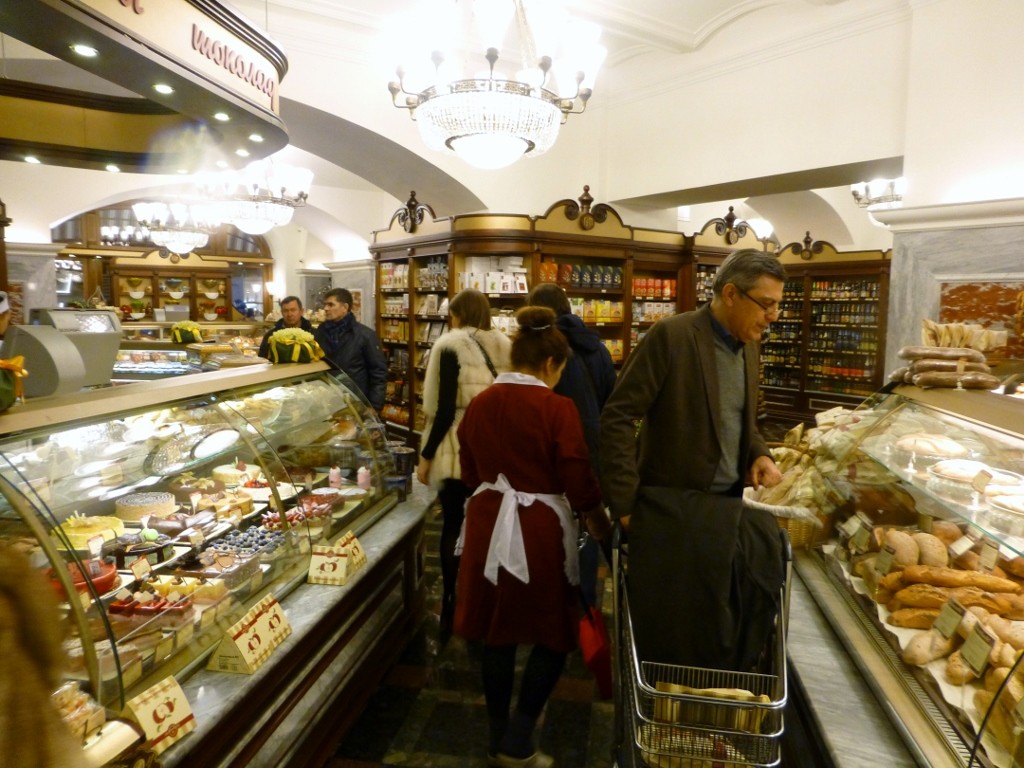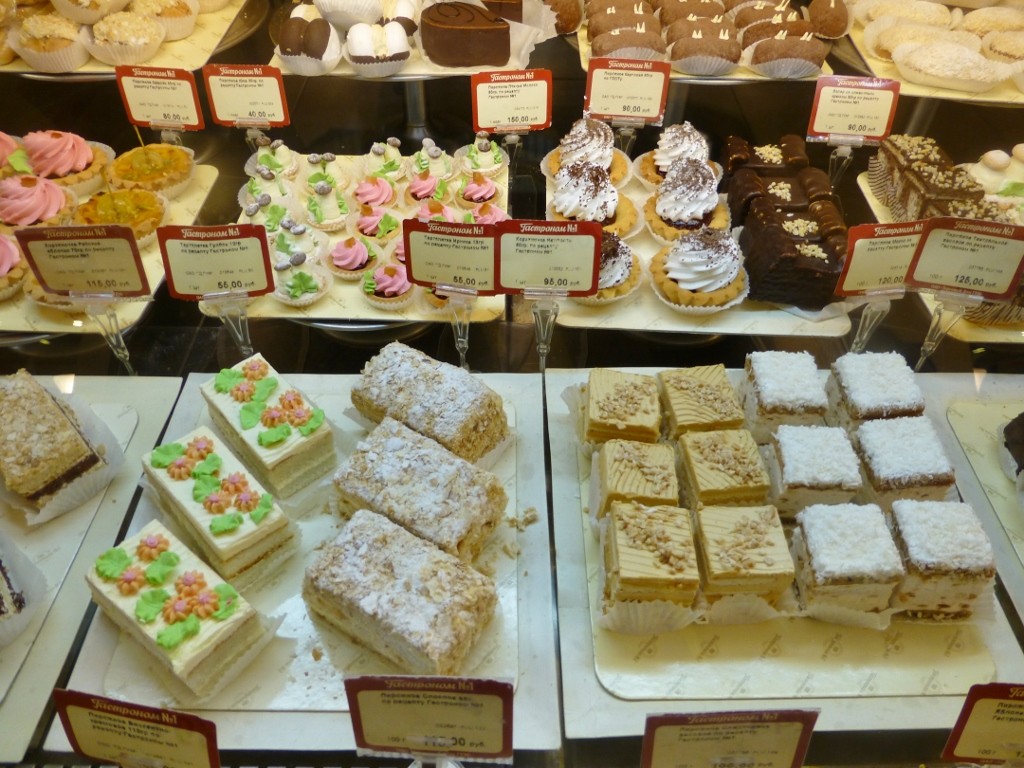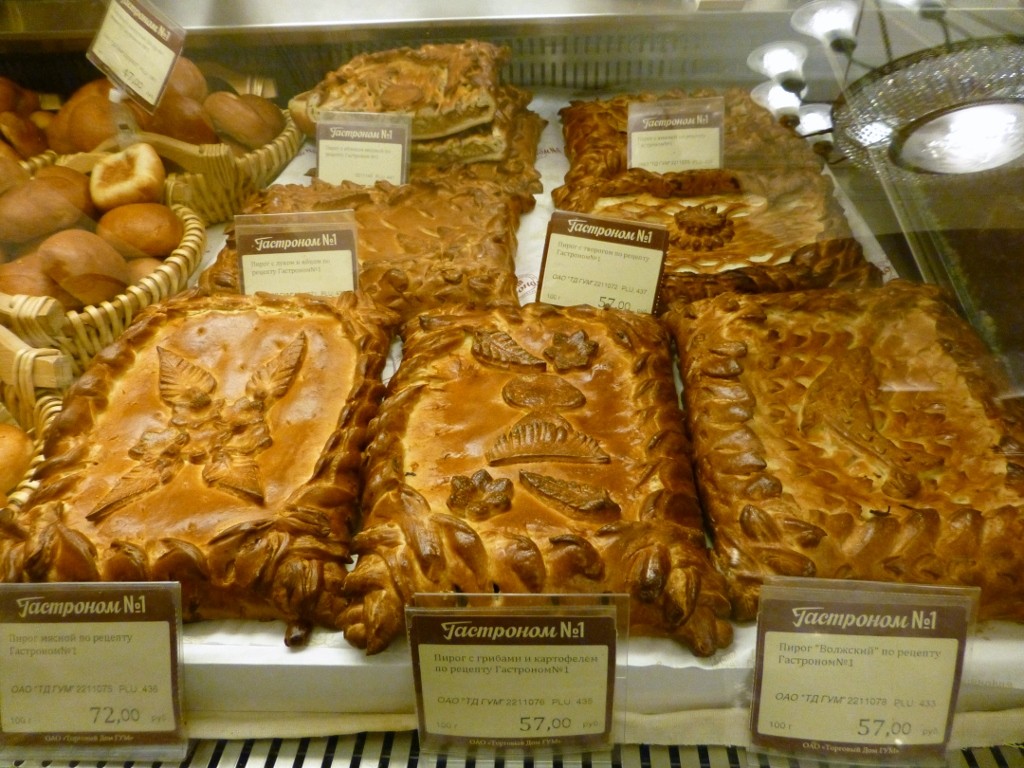 Red Square, 3
+7 495 788-43-43

Bosco Cafe
An Italian style cafe with a nice display window. It's run by the clothing company that's also the official merchandise store of the Olympics. When it's not blizzarding, you can sit outside the cafe (or the Bosco Bar on the other end of the mall) and look out onto Red Square.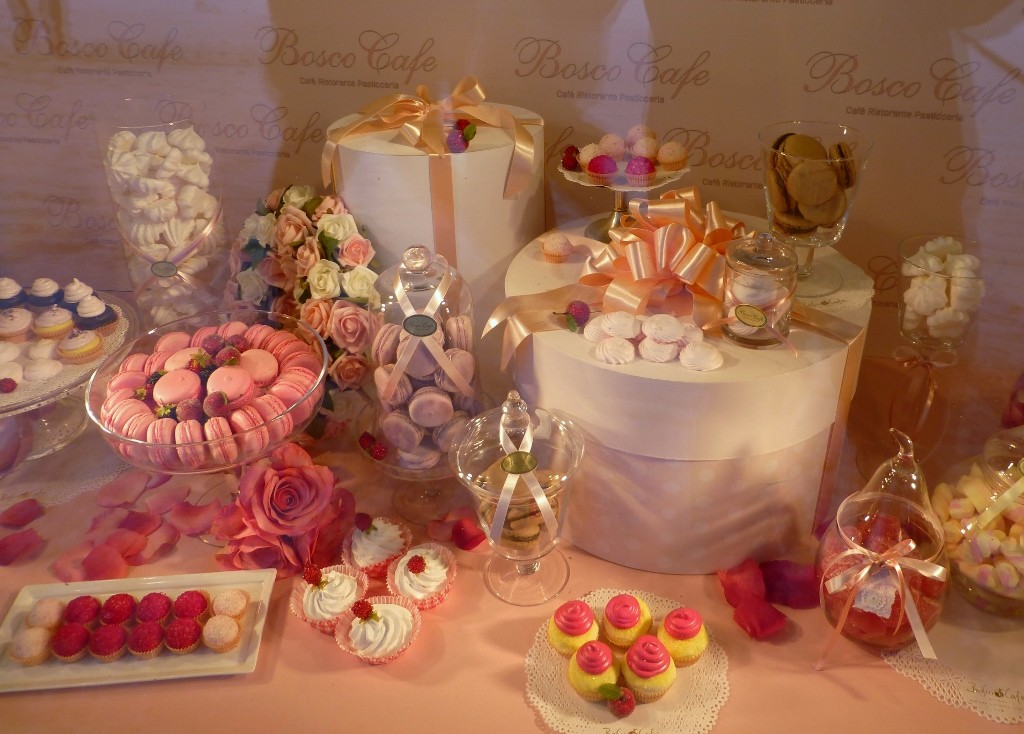 Inside the mall, they sell ice cream and hot chocolate from a bicycle cart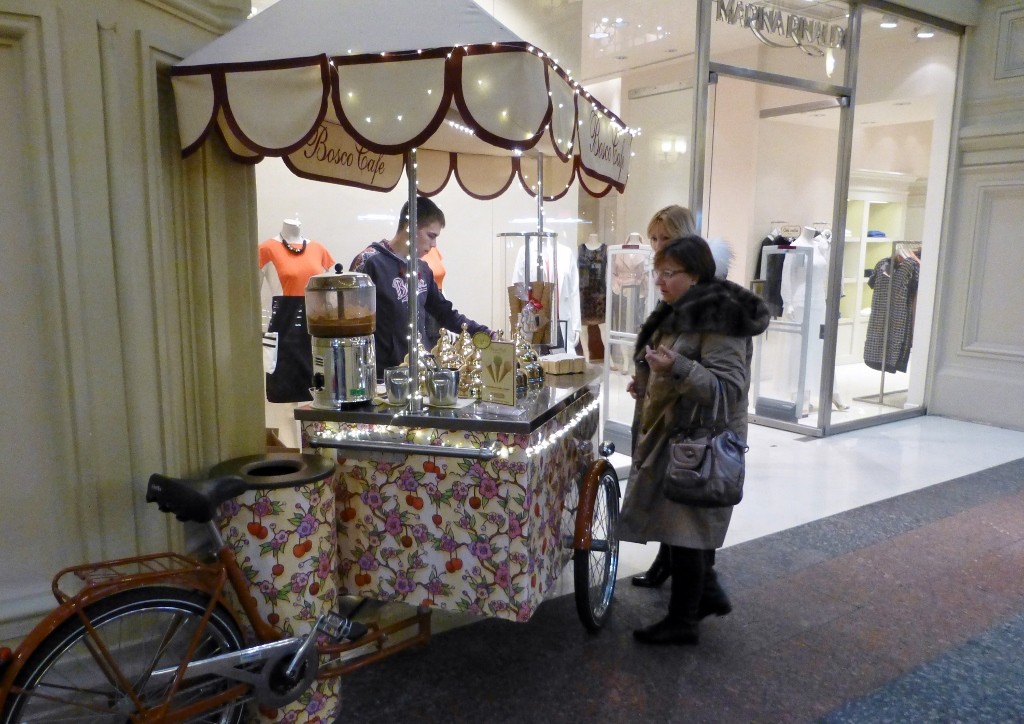 Red Square, 3
+7 495 627-37-03
french restaurants
We don't eat a lot of Russian food in Moscow besides this Vinaigrette, a salad with beets and peas. Instead, we eat French, twice, and make up for the lack of Russian food later in Astrakhan…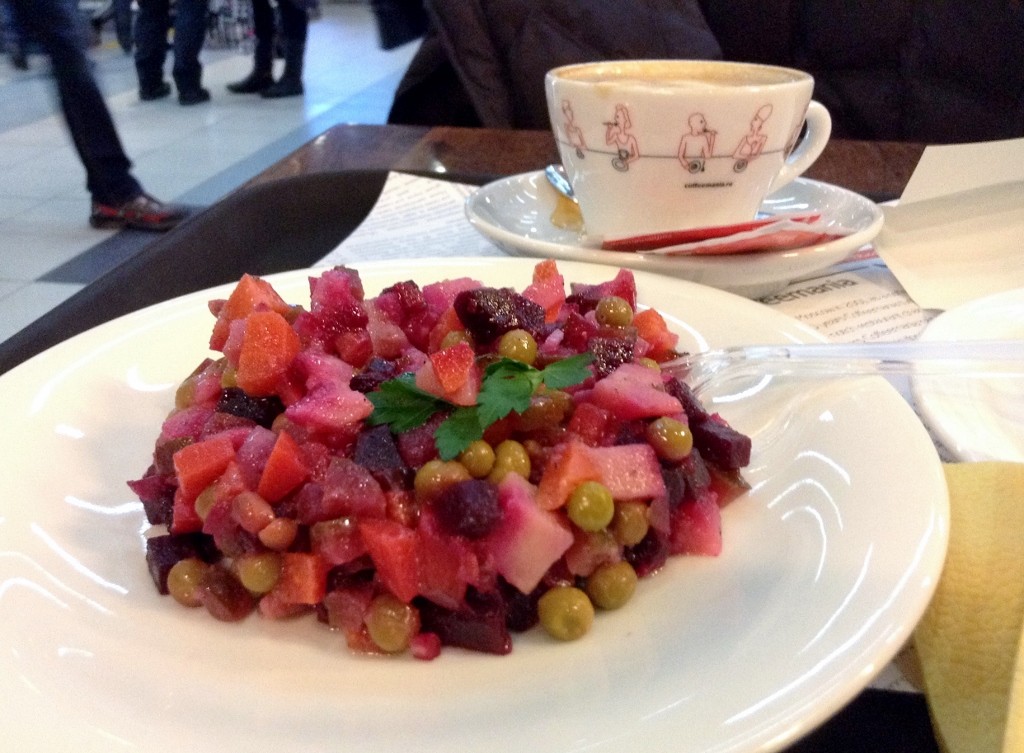 Le Pain Quotidien (The Daily Bread)
It's a chain with several locations in Moscow. This one's on a pedestrian street with other restaurants.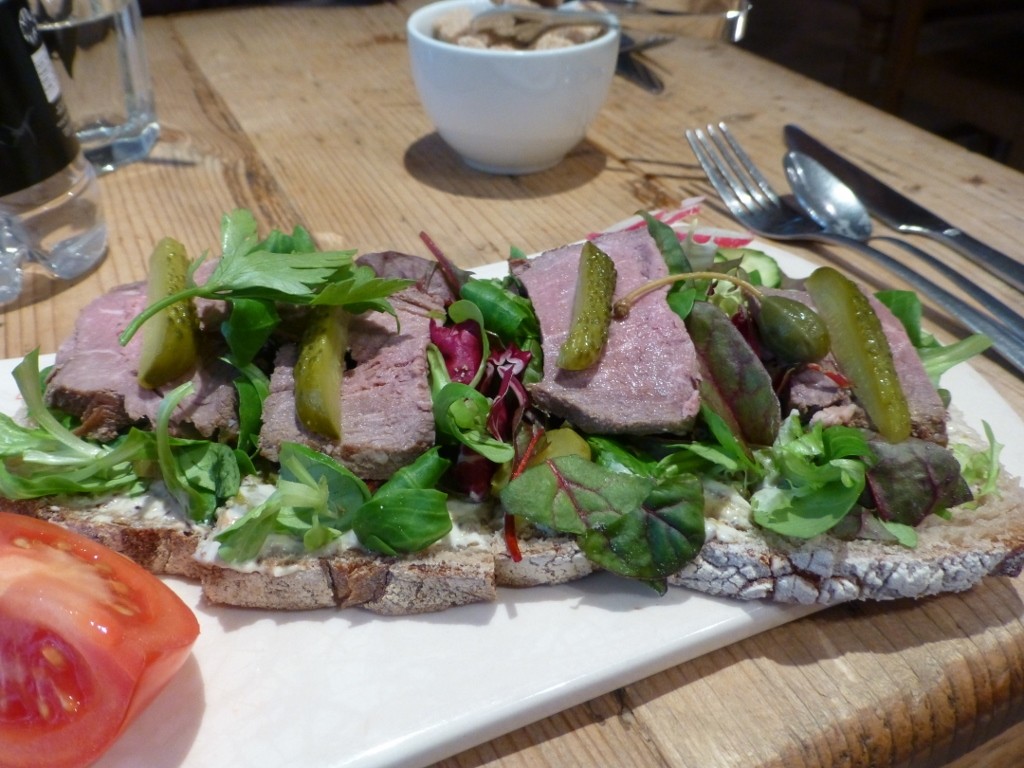 Kamergerskiy pereulok, 5
+7 495 937-77-42

Zhan-Zhak Kafe (Жан-Жак or Jean-Jacques Cafe)
A French cafe/bistro. The tablecloths are white butcher paper and each table has a cup of pencils, so you can draw while you wait. There's a pretty nice wine selection and the Salade Niçoise's good, too.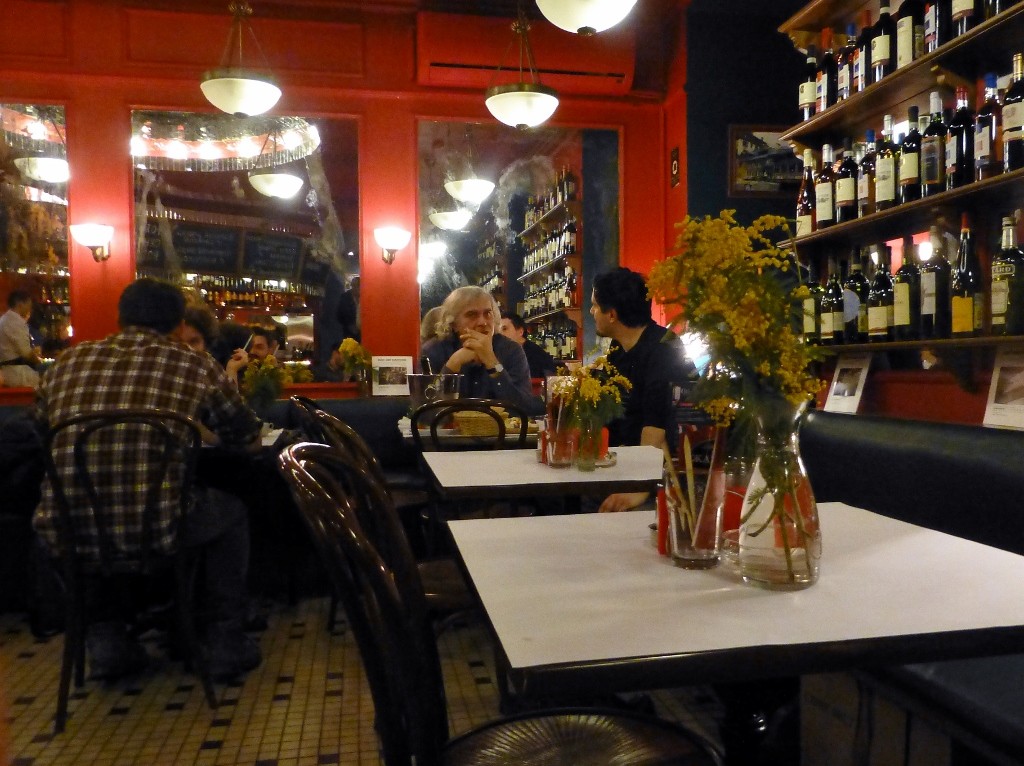 Nikitskiy b-r, 12
+7 495 690-38-86
---
Explore more of Moscow

or fly to Sochi

---
joey@travelto7.com