CHINA – Shanghai
milk tea
Happy Lemon
When Erik and I walk into the busy shop, they're in the midst of making a batch of black tea in a huge stainless steel pot. Steam rises out of the top like they're brewing a potion. They fill a cup with chilled tea, milk, squishy tapioca pearls, and flavoring if you want (like taro), then seal the top with a thin piece of plastic and hand you a fat straw so you can reach the tapioca. Each sip is like Russian Roulette. You're not sure if you're going to get tea or an onslaught of tapioca balls. One thing is for sure though, milk tea is amazing.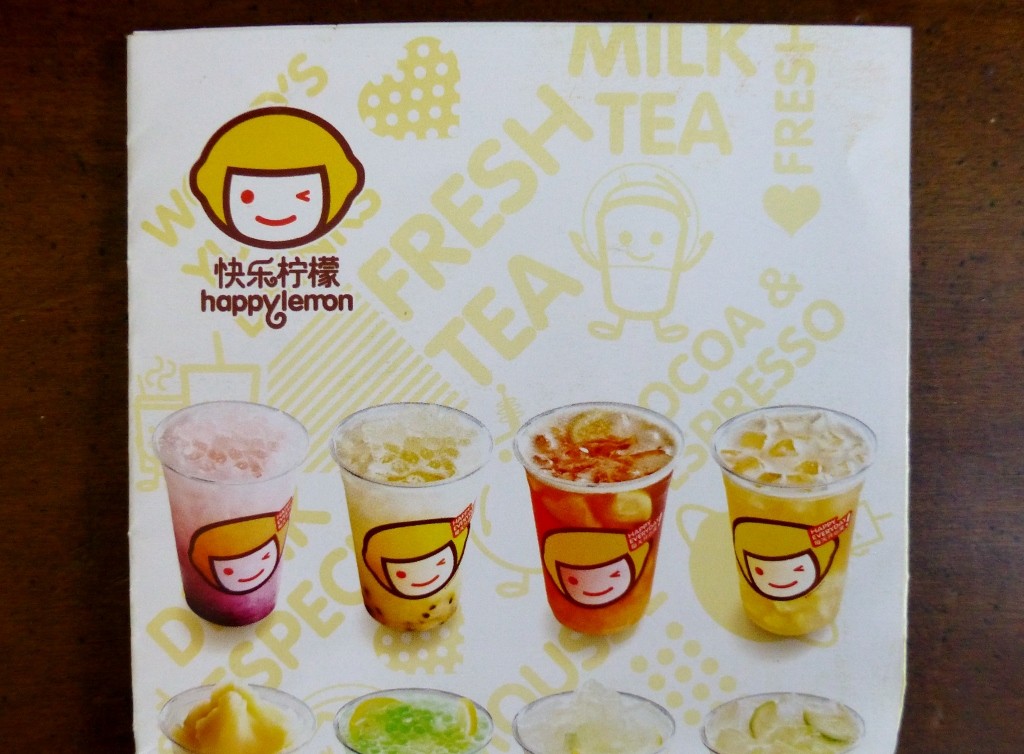 2298 Sichuan N Rd – there are lots of locations
+86 21 5666 5536
swing restaurant
The Wonderful Wizard of Oz
There's swings instead of booths. The food isn't the best as you might expect, but you have to eat on a swing at least once in your life.
2298 Sichuan N Rd
+86 21 5666 3426
tea house
Coffee & Tea
Sarah, Kaitlin, and I share a pot of black tea with orange and pear. The server comes by periodically and pours in more hot water into the pot. I didn't realize how many times you can reuse tea leaves.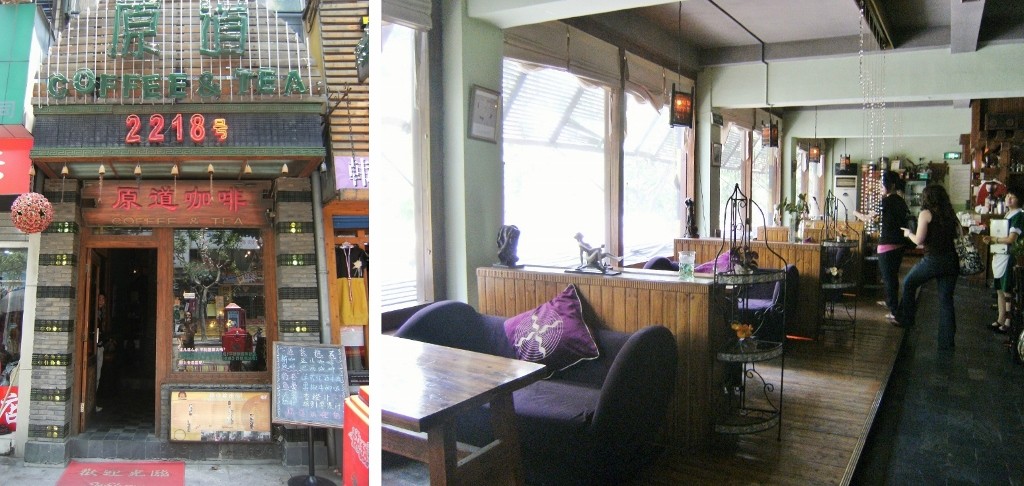 2218 Si Chuan Bei Lu
watermelon vendor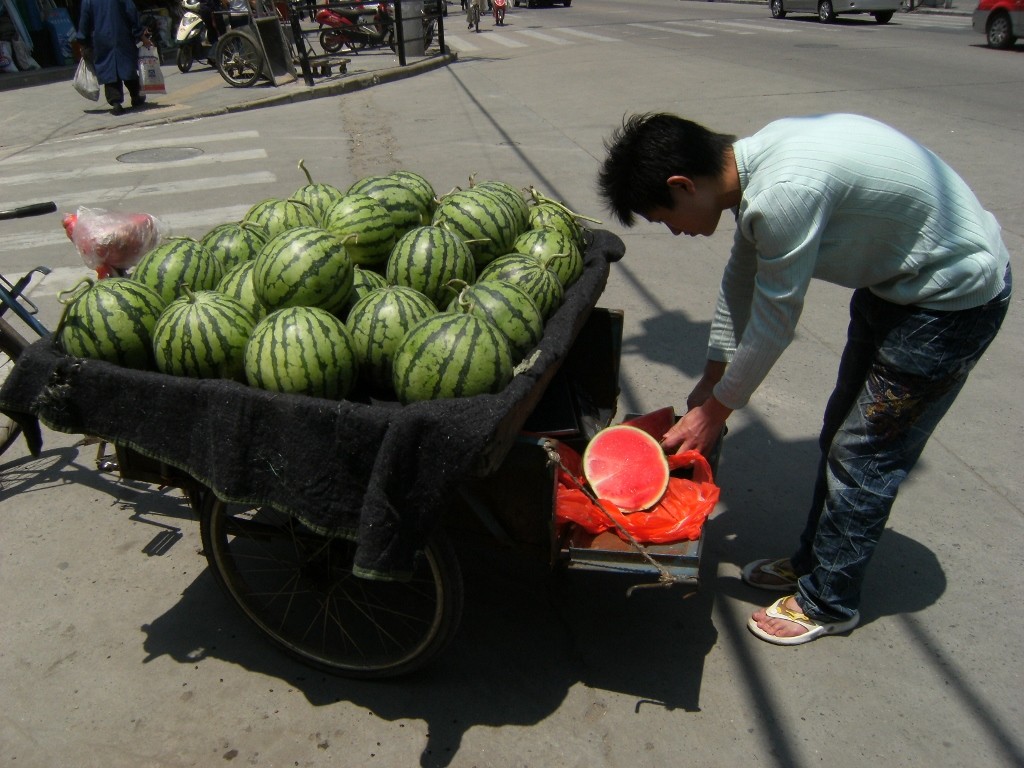 places you wouldn't expect to find aquariums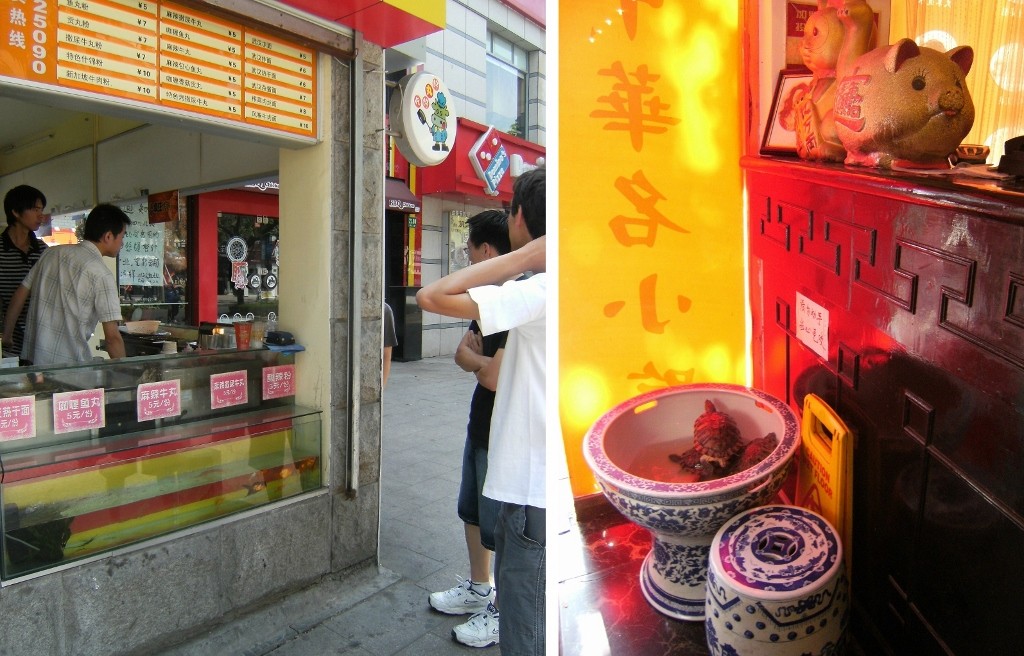 club
Babyface (renamed: Rich Baby)
138 Huaihai Middle Road – looks like it's closed now 🙁
+86 21 6375 6667
---
Explore more of Shanghai
or take the bus to Hangzhou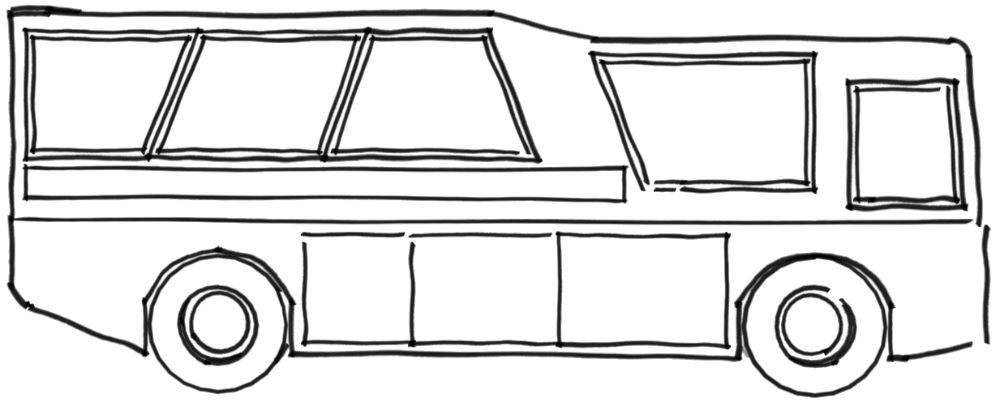 ---
joey@travelto7.com