CHINA – Guangzhou
the day i almost stepped on a crocodile
We're watching game four of the NBA Finals in the terminal as we wait for the plane. Lakers are leading the series 2-1. Gabby, Logan, LC, Dr. Wang and I are hanging out to watch the final seconds of the game, and then it goes into OT right as they call final boarding. I guess we'll have to find out the score in Guangzhou.

Andrew and I explore the area around our hotel and wander into a seafood market across from the Pearl River. We're checking out these huge crabs and sea urchin when Andrew yells at me to watch out. And right there on the floor, tied to a leash is a crocodile with a thin piece of tape around its mouth. Good thing that tape holds.

We catch up with some others and get good street food, picking up a few mangosteens for dessert. They're these thick, purple-skinned fruits with a white flesh that look like a bulb of garlic. They're tangy and sweet.

We spend the remainder of the night at a clothing shop, trying on traditional Chinese clothing.
DAY 25 June 12
shoe factories
After some free time in the morning, we tour a pair of shoe factories. The first one is small and pretty low tech. They primarily make large sheets of material for shoes. The dorms are sparse. Their beds are plywood planks without any padding. And their "closet" consists of two feeble poles with a few articles of clothing.

The next factory we visit, Yiyu Jiannuo Rubber Plastic Products, is larger. One warehouse manufactures the sole of the shoe while another does the midsole (or the cushy part in your shoe). They then sell the soles to companies like Nike (Nike doesn't technically own factories, just purchases from them).

The inside of the factory smells like glue and chemicals. Along one wall, workers apply a polyurethane/rubber material to a mold. In the center, a conveyor belt moves the rough looking soles across the room, so other workers can pull them off and trim them with scissors. At the end is a wooden shelf and some plastic bins for sorting the finished products based on size.

In another warehouse, they make boots and sandals. Steve Madden and Nine West shoe boxes are stacked high on the back wall while long rows of tables stretch the length of the building. They cut leather into different shapes using a form and basic scissors. And then they stitch them together and stretch them over mannequin-like plastic feet. I didn't realize how much of a shoe is made by hand.

The dorms are slightly better than the first factory, which isn't saying much, but the restroom is literally a pile of shit.
DAY 26 June 13
chinese catholic church and tea tasting
It's the first day of the trip with absolutely nothing on the schedule. Just a day in Guangzhou. So we go to Catholic mass…

We passed Sacred Heart Cathedral yesterday and figured we'd see how it compares to mass in the States. The verdict: no human to human contact (no hand holding for the Our Father or "peace be with you"), and Jesus has a neon halo. Other than that, the rituals seem to be pretty much the same, although we don't understand a word. It's in Mandarin, which is weird because they speak mostly Cantonese in Guangzhou. Not that it would make a difference to us.

The students from Guangzhou University meet us outside the cathedral and take us to a dumpling and noodle place next door. I slurp up a pork and shrimp noodle bowl that tastes like really good ramen mixed with a spoonful of peanut butter.

They show us a dried fruit store that's like a candy shop. People fill clear bags with strange looking fruit pieces. Hao explains the medicinal properties of different ones to me, and I get a small bag of my own.

Guangzhou is full of shopping malls and clothing districts. Stores are packed floor to ceiling with whatever they happen to sell: luggage, stuffed animals, electronics. Tim and I got some custom tailored pants last night. They measured and tailored us right in the middle of the store amongst towering stacks of shirts and pants and other customers.

It starts pouring outside, so we sneak into an ice cream parlor while the rest of the group keeps shopping. I sample a durian flavor (smelly, pungent, but good) and mango (alright) before settling on a scoop of coconut (amazing).

At night, Hao takes us to a tea shop. Shelves of clay teapots line the walls while open sacks of tea mingle with cardboard boxes on the floor. You can see the family's living quarters in the back through an open door. The shopowner gestures towards some short stools, so we take a seat. A brown and black kitten jumps up onto one of the shelves as the owner pulls out a bag of dragon pearls and sits in a chair behind her desk.

There's a water cooler to her right with a hot water spout. She quickly rinses the pearls with some hot water than brews the tea with new water in a cup with a lid. Then she pours the tea through a clay filter resting on top of a small glass teapot. Hao shows us how to hold the cup with our right hand and shield with our left to take in the fragrance. The dragon pearls are floral and good for losing weight, Hao translates, as we all take a sip. The kitten misgauges his next jump and lands in an open sack of tea on the floor. He shakes himself off and scurries behind a stack of boxes.

Our tea instructor moves on to the next one, lychee tea, which winds up to be my favorite. It's a little sweet and good for digestion. She tells us she prefers the fourth or fifth steep, when it's not so bitter. I didn't know people had a favorite number of steeps, but she's right. Four is the sweet spot. Still flavorful, but smooth, like a well-aged bourbon.

We move on to a nutty oolong that tastes a little like popcorn. Hao explains that she rinses it first to get rid of some of the bitterness and open the tea leaves to aid in the infusing process. I thought it was because of the cat. The Guangzhou Special Tea doesn't taste super special, but apparently it comes from very old tea plants.

Hao needs to return to school, so we end our tea lesson there, taking bags of our favorite teas home with us along with a couple tiny clay tea pots you infuse the tea in and then pour directly into your mouth. No cup needed.
DAY 27 June 14
---
Explore more of Guangzhou
or take the bus to Shenzhen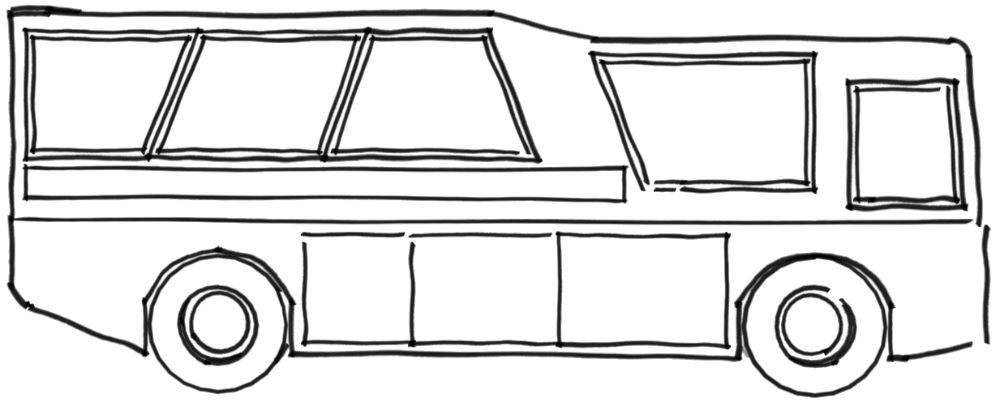 ---
joey@travelto7.com