CHINA – Changsha
scooters to orange island
In the morning, we tour the Hunan Provincial Museum. Kitty, who is the most stylish Chinese student I've met so far, and Navy guide me through. I ask Navy how he got his American name, and he tells me, "Because of the color."

We see some cool instruments like a gamelan bell set, and this guitar that looks like they put the Code of Hammurabi on its side and strung it with strings. I wish we could play them. Kitty's excited to go downstairs to show me the corpse of a women, who lived during the Western Han Dynasty. The woman looks pretty good for being over 2000 years old.

After the tour, their teacher gives us a lecture about how globalization is really Americanization. He explains how China will soon dominate the world, at which point many of his students stand up almost robotically to applaud. It comes off more like brainwashing than authentic pride. It's a little creepy. I don't consider myself overly patriotic, but sitting here listening to some guy say his country is going to soon dominate ours feels somewhat offensive and I feel like I should start singing "Born in the USA" or something.

We take motorcycle taxis to Orange Island, a long skinny landmass in the middle of the Xiang River. I'm not sure the scotters were meant for three, but Kitty, me, and the taxi driver share one. It's my first time on a scooter. I'm excited and then at the last second I get a little nervous, remembering how crazily they weave in and out of traffic. But once it starts, you feel a rush: you hear the hum of the motor beneath you, the warm air suddenly feels cool on your face, and with Kitty's arms around you, yeah, it's pretty alright. We lean right as the scooter hugs the edge of the road, outlining the water. We're like a little motorcycle gang, Nick, Grant, Sam, and the other bikes, cruising together through the streets of Changsha. All we need are some leather jackets.
DAY 18 June 5
we're on tv
Dr. Wang, Michael, Kaitlin, Naima, and I are interviewed by a local news station after a lecture from the People's Congress of Changsha. The government officials take us to a ridiculously nice lunch. There's these amazing peanut butter sesame crepes and durian soup. Everyone stands when someone makes a toast and downs a glass of wine. "Ganbei !"

After lunch, we tour a car-bumper factory and I think about how the tour would be much more interesting if the two words were reversed. We play three-on-three basketball on their court. No one scores for 15 minutes. Pickus calls us to dinner, and so we play sudden-death. It's LC with the assist and we finally score, but we still all feel kind of pathetic.

It's hot at dinner, especially after playing outside. They give all of us these extra-large beers, and we down them. We haven't had a bad meal the entire trip, until now. The food smells like dirty car parts. It's all the same pale grey/brown color. The humidity has attracted mosquitoes, so we're swatting at them in between gagging on our food, and sweating profusely. None of us eat, but they serve us more beer, so it's not all bad. We bring the extra bottles onto the bus as we head to the Changsha University of Science and Technology for another lecture.

I'm eyeing this table full of fruit and candy as I walk in because I'm still hungry. The director offers me a seat at the end of the table, so I sit down. The rest of the class funnels in and takes seats elsewhere. Apparently I've sat at the speaker's table. It's only me and the teachers. The lecture starts, so I just remain seated. He talks about China's education system, and says that it doesn't foster the ability to think creativity, which leads to "cleverness stealing." Basically saying in order to have creativity you need independent thinking, which is something the government doesn't want to promote. I just nod along like I'm supposed to be sitting at the table.

Afterwards, Sophie, one of the students at the university, takes Kaitlin and I on a hunt for Chinese frogs, which live by the lake on campus, and supposedly make a woofing sound like a dog. Sadly, we never find any. We have a 100m race with Tim and some Chinese students on their track. Tim out runs us all.

Our friends from the other university got their 10:30pm curfew lifted, so we go out for KTV at a place down the street from our hotel on Wuyi Ave. I'm surprised how many American songs Susan and Violet know. They dance and sing to every one of them. They ask us what a "love shack" is, so we have to explain. We teach them the moves to the YMCA. Tim and I try to "bring sexy back." We sing til 3:30 in the morning. As we're saying our goodbyes outside, they tell us, "This night was unforgettable. We will miss you." They're so sweet. We'll miss them, too.
DAY 19 June 6
---
Explore more of Changsha
or take the bus to Zhangjiajie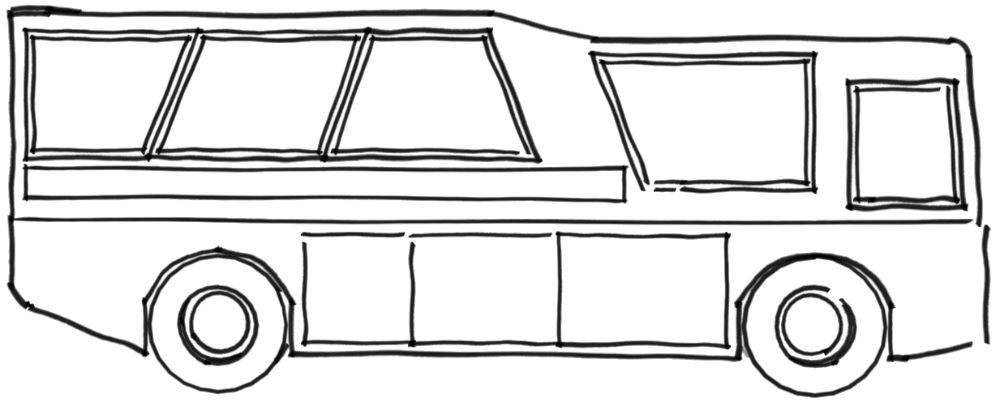 ---
joey@travelto7.com