ARGENTINA – Mendoza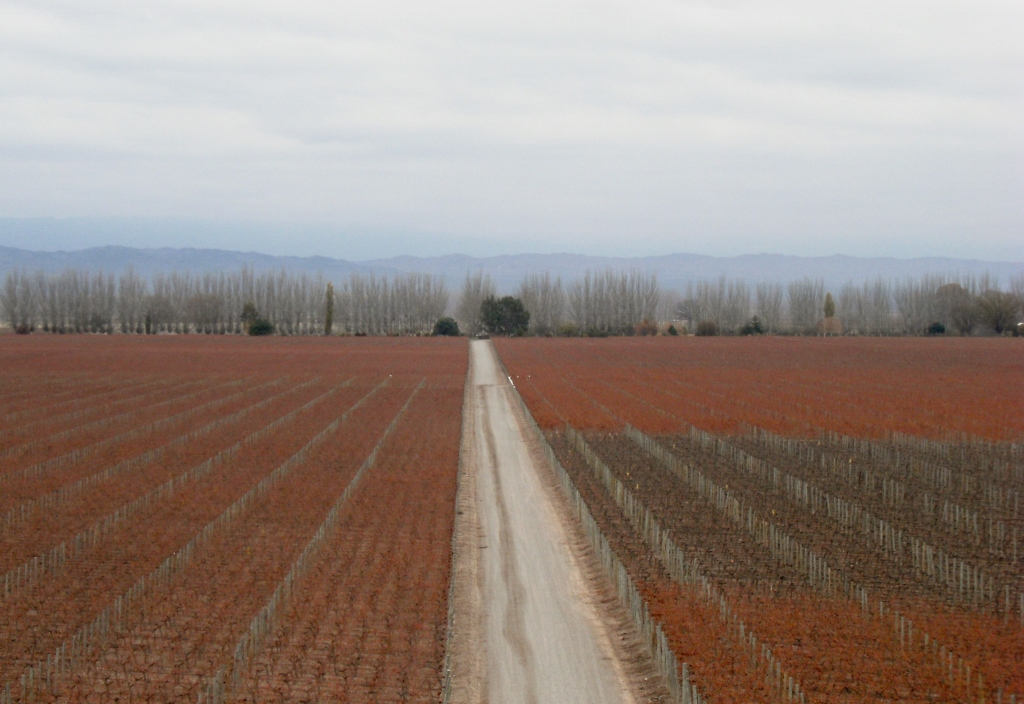 the wineries
It's all about Malbec here, which grows well in the high-altitude – we can see the Andes Mountains in the distance when it's not raining. I've never tried Malbec before, but by the end of the week, we've drank so much our teeth are stained purple. We play scrabble on Ryan's iPad as our bus driver, Walter, drives the eight of us from bodega to bodega. I'm the worst scrabbler. I average points in the single digits while the rest are scoring triple word scores. We start in the Luján de Cuyo region (elevation 3200 ft) and finish in the Uco Valley farther south from the city (elevation 4700 ft)…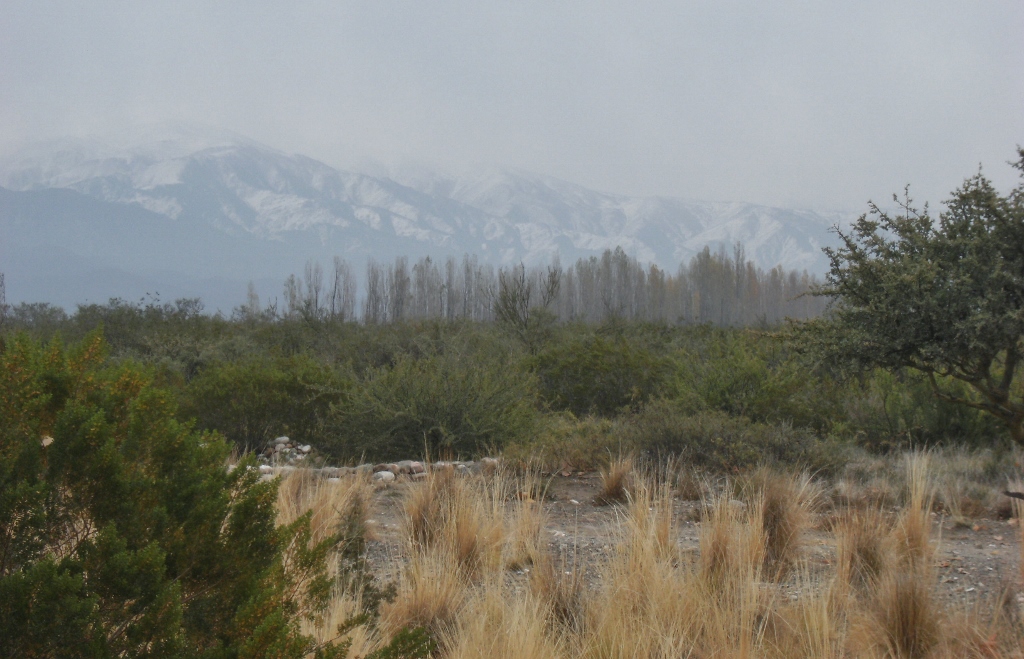 catena zapata
Catena Zapata looks like a Mayan Temple. From the roof deck, we view rows and rows of coppery brown leaves. Only a few clumps of dried up grapes hang on the vines, which are about to go dormant for the winter. The building is impressive, but I don't purchase any wine.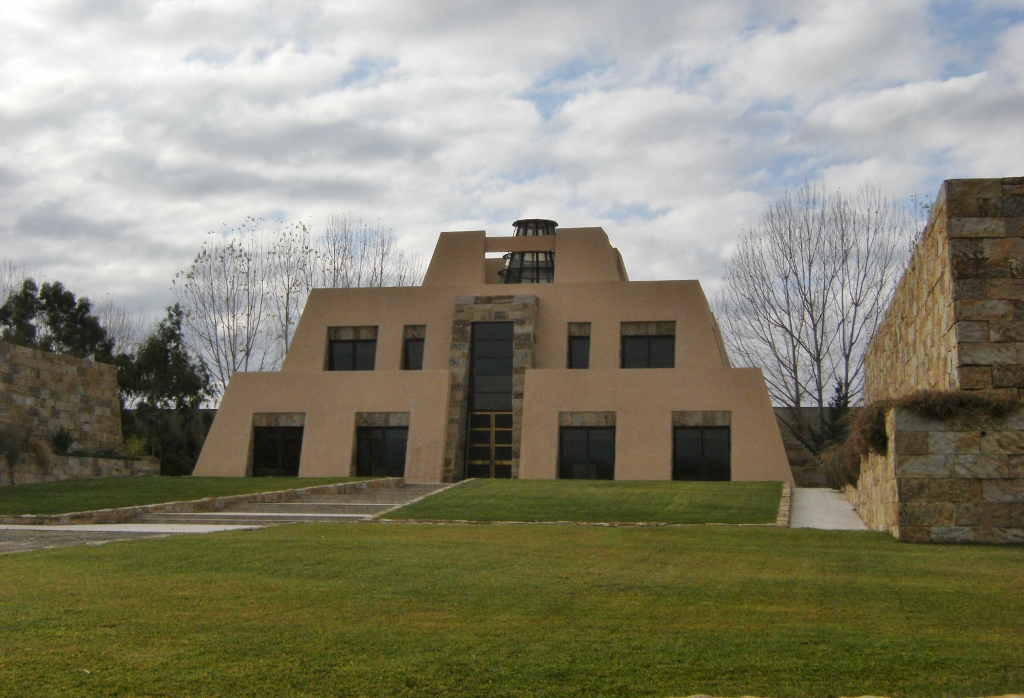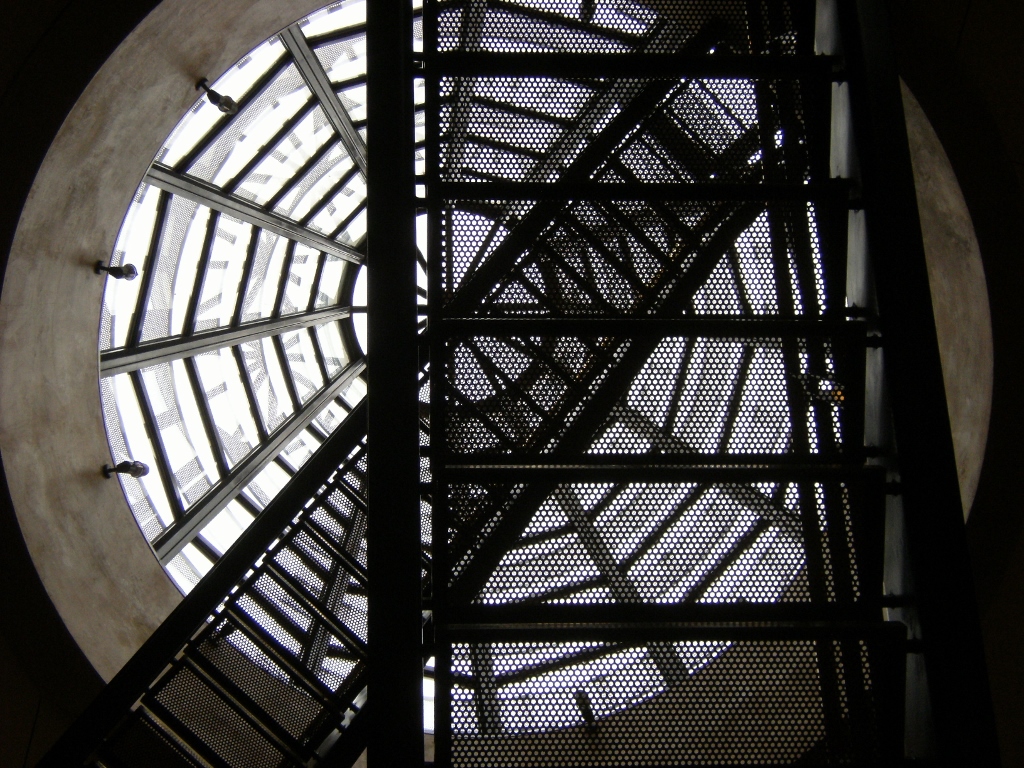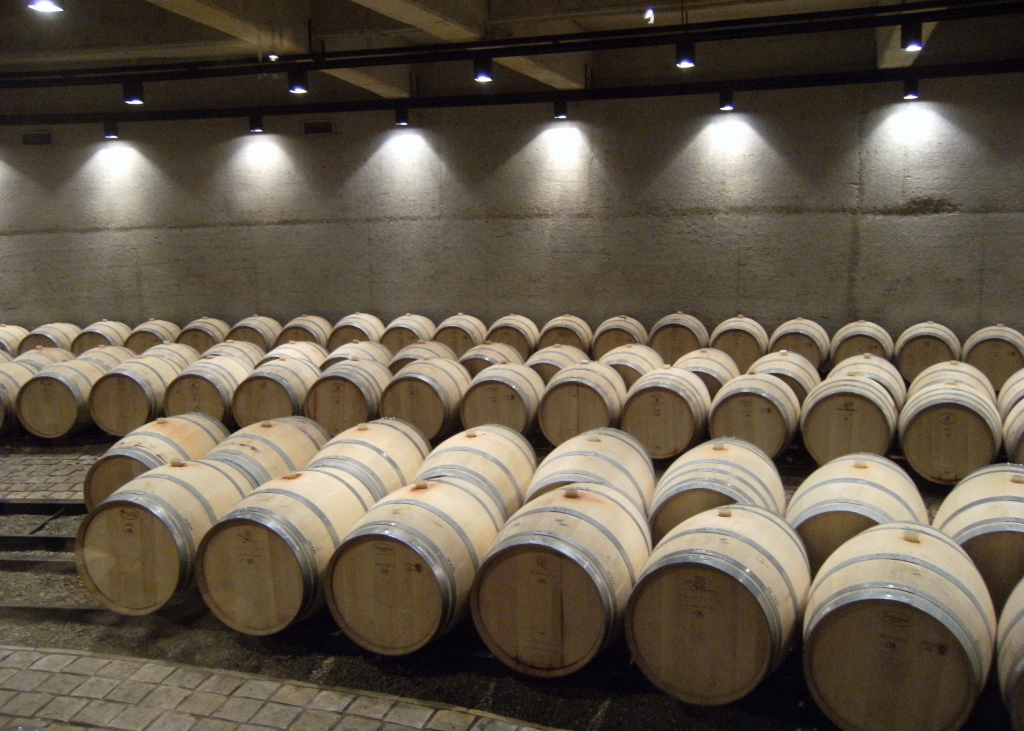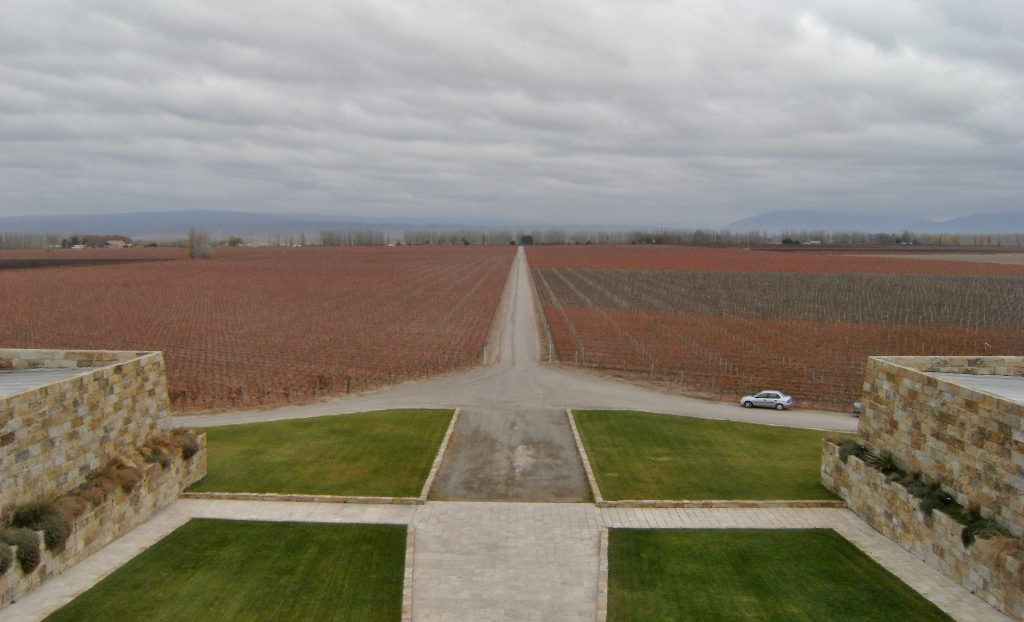 Calle J. Cobos S/N, Agrelo, 5509 Luján de Cuyo
+54 261 413-1100
alta vista
Alta Vista's entrance is filled with lavender bushes and Patagonian mara like we saw at the zoo in Buenos Aires. We try some of their nicer wines, which are good, but too expensive for a recent college grad like myself to take home.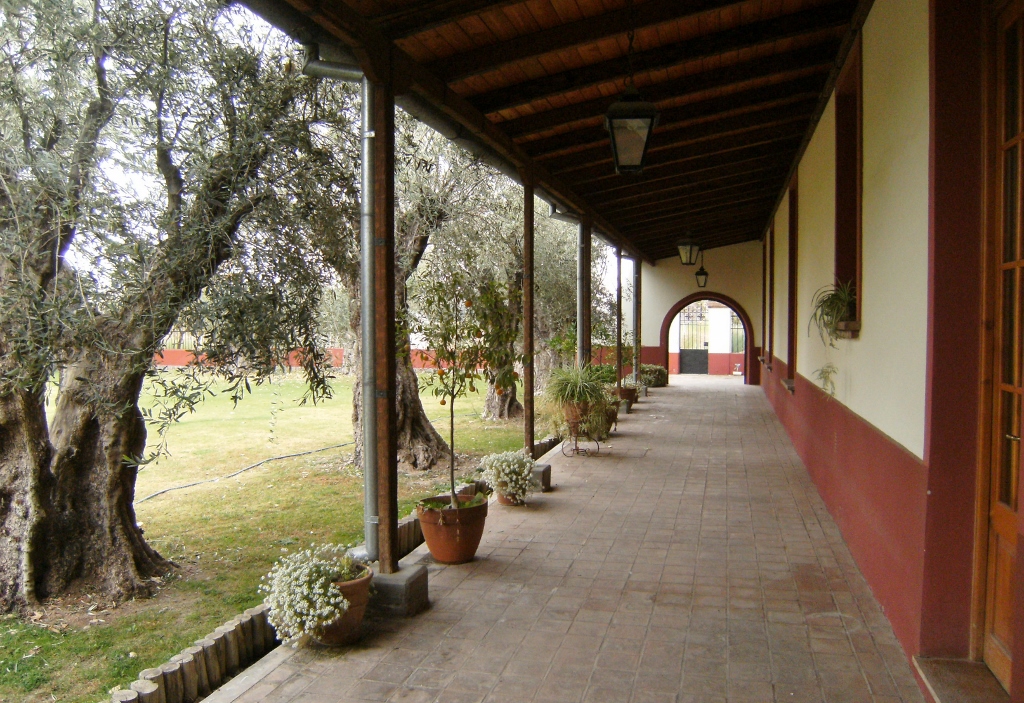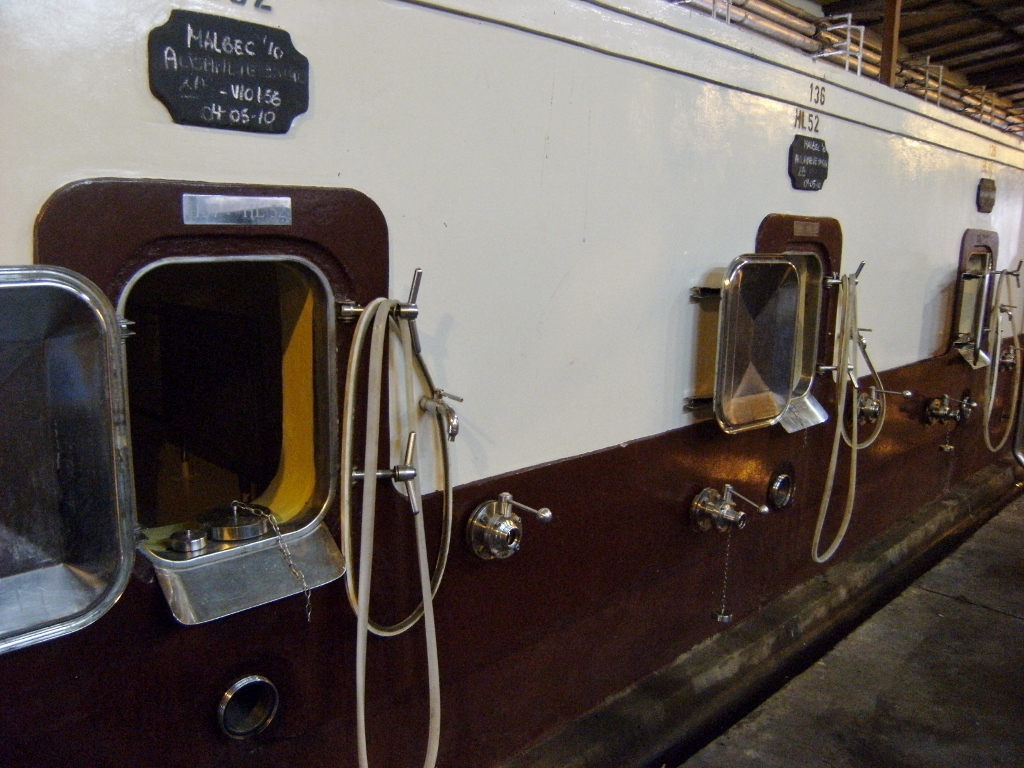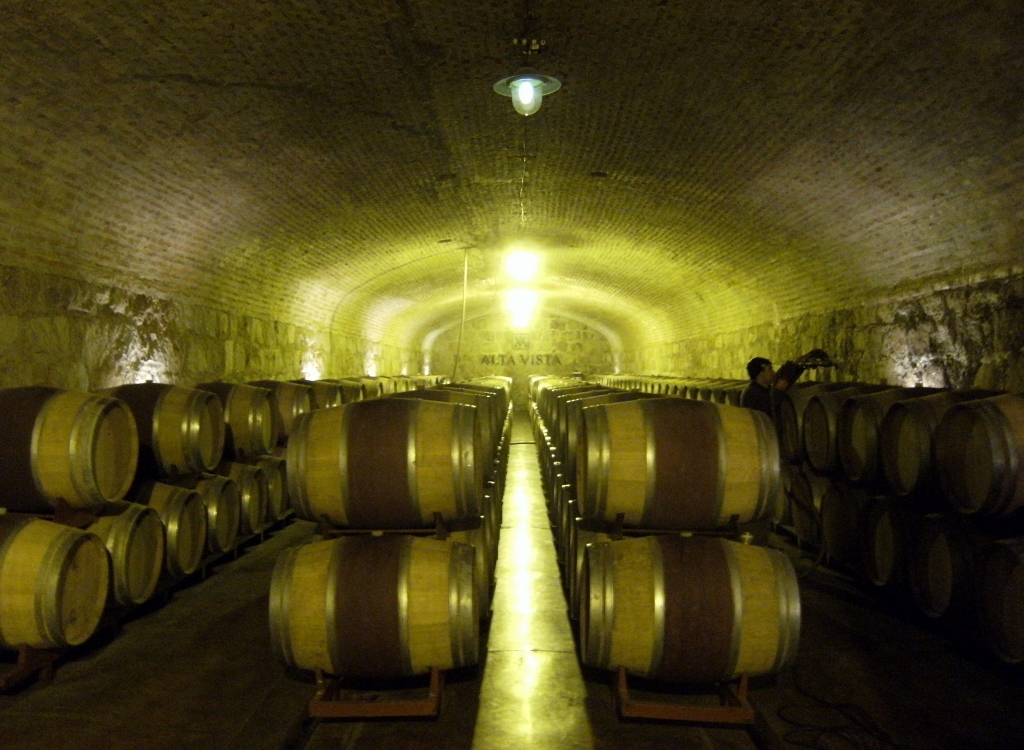 Alzaga, Luján de Cuyo
+54 261 496-4684
achaval ferrer
Achaval Ferrer has the best tasting wine so far. Even the Dolce, or sweet wine, is great, which I'm usually not a big fan of. We overtake their tasting room to eat our sack lunches, which we purchased earlier at a deli in the city.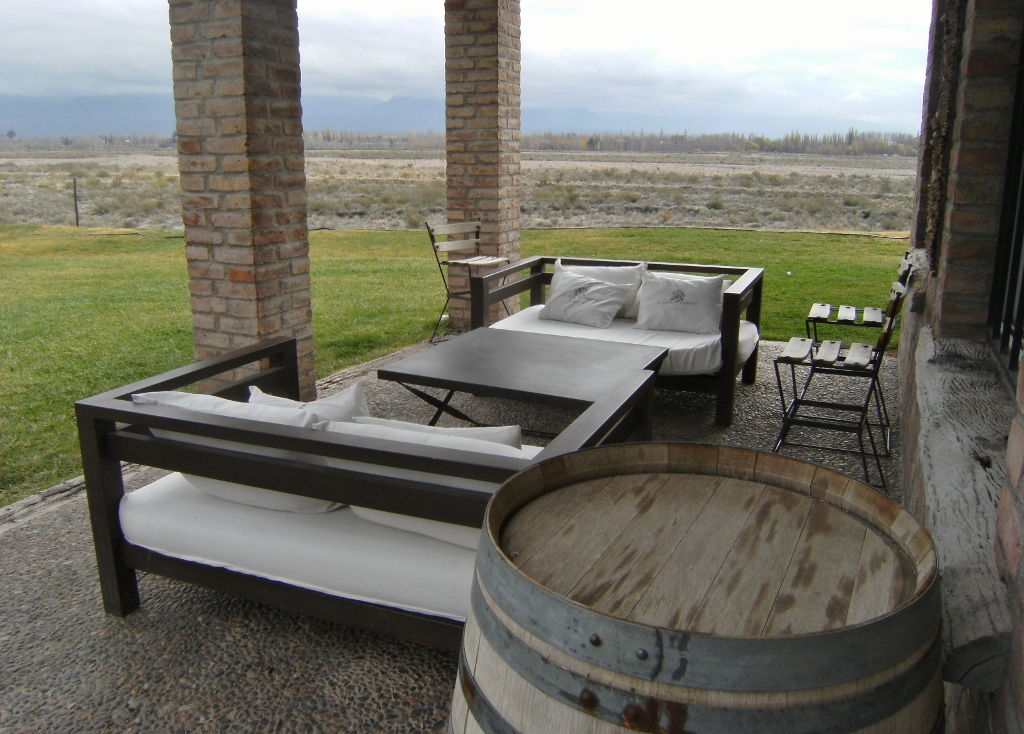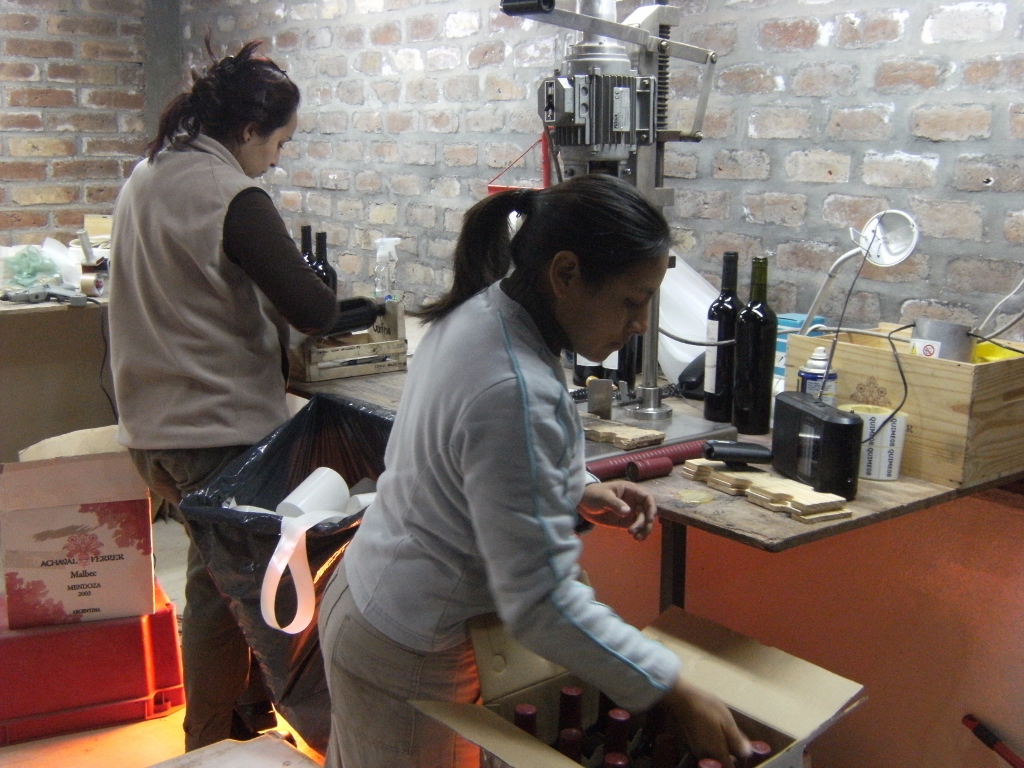 Cobos 2601, Río Mendoza, 5509 Luján de Cuyo
+54 261 553-5565
carmelo patti
Carmelo Patti is the best. He's truly passionate about his craft. He had to cancel our tour yesterday, but I'm glad Daniela was able to reschedule the appointment for today.
He's operation is on a much smaller scale compared to the others. He still does the labeling himself. He says he likes using the old machines because he can rest the bottom of the bottle on his protruding belly to anchor it while he applies the label.





I buy a bottle, which he recommends not opening for another year or two until it reaches its peak flavor. All his wines are older like '03s and '04s. Mr. Patti believes in aging the bottles and letting them decant, saying you should open it when you start cooking your dinner, so it's ready to drink when the food's done.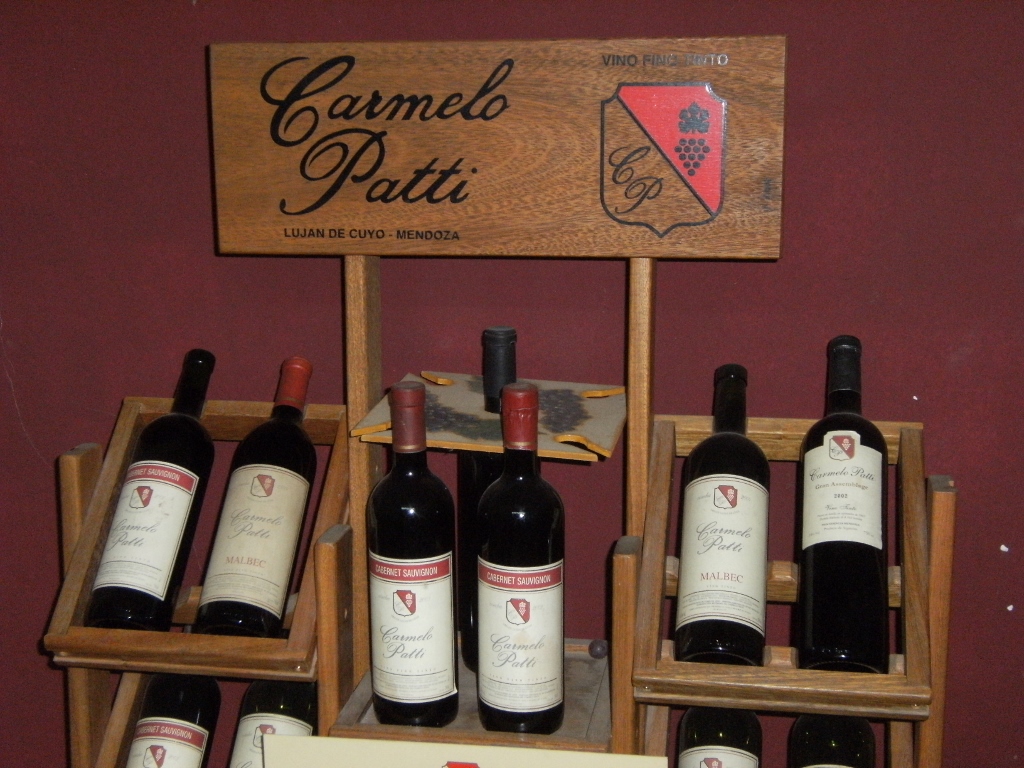 San Martin 2614, Mayor Drummond, Lujan de Cuyo
Tel: +54 261 498-1379
melipal
At Melipal, we have a five course, wine-paired dinner, six if you count the sorbet. We sit in their modern bodega with a view of the rectangular moat out front that reflects the bordering olive trees.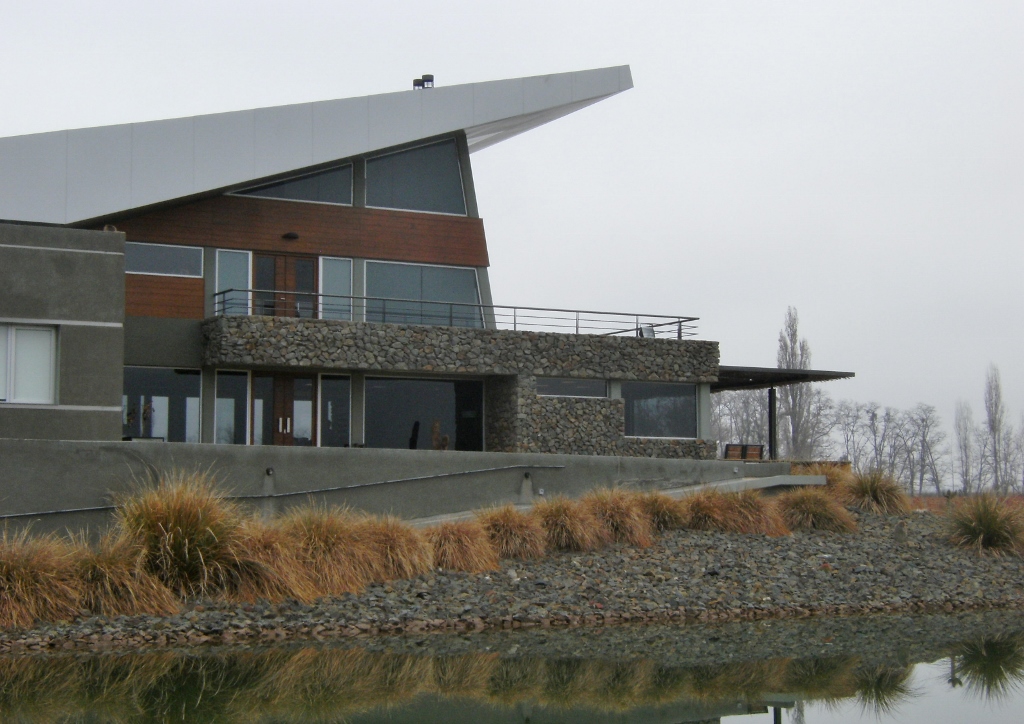 I've never had so many courses before or any sort of wine-pairing. It's all delicious. My favorite is the dessert, a flan with a shot of dulce de leche and some spun sugar. Chef Florencia comes out at the end and we cheer for her, and she takes a bow.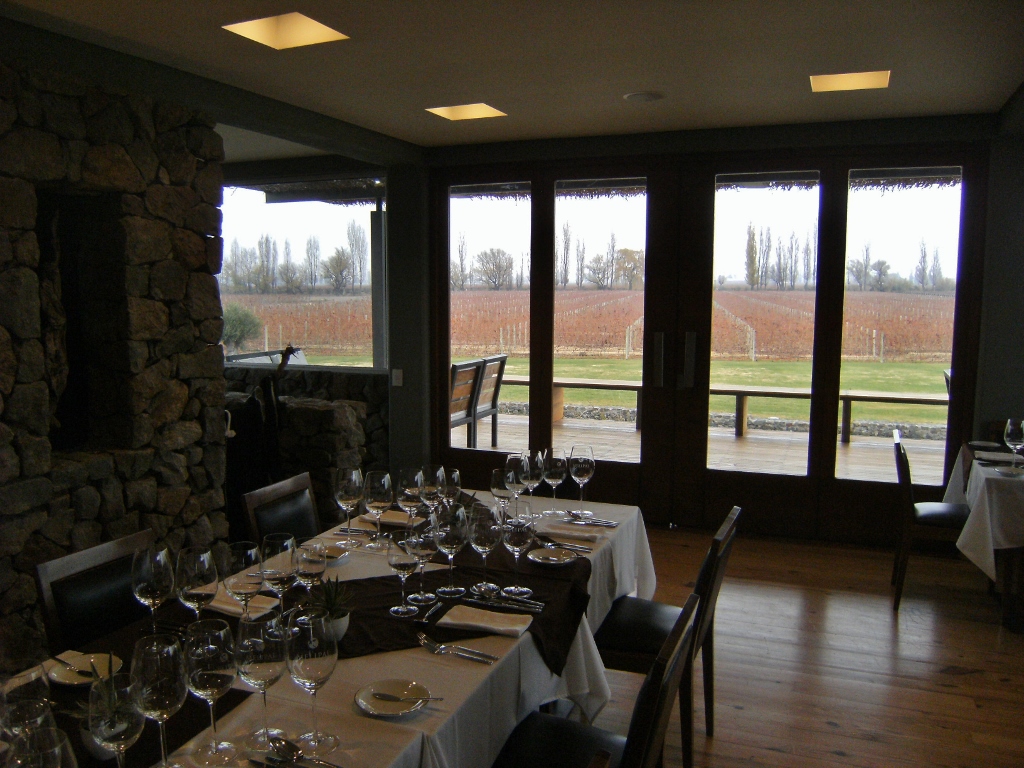 For some reason as we're leaving, Ryan, Rommel, and I think it's a good idea to have a race out front. So after all the wine and food, we run a 100 yd sprint. I think I win, but the only prize is feeling like I'm going to puke when I climb aboard the van.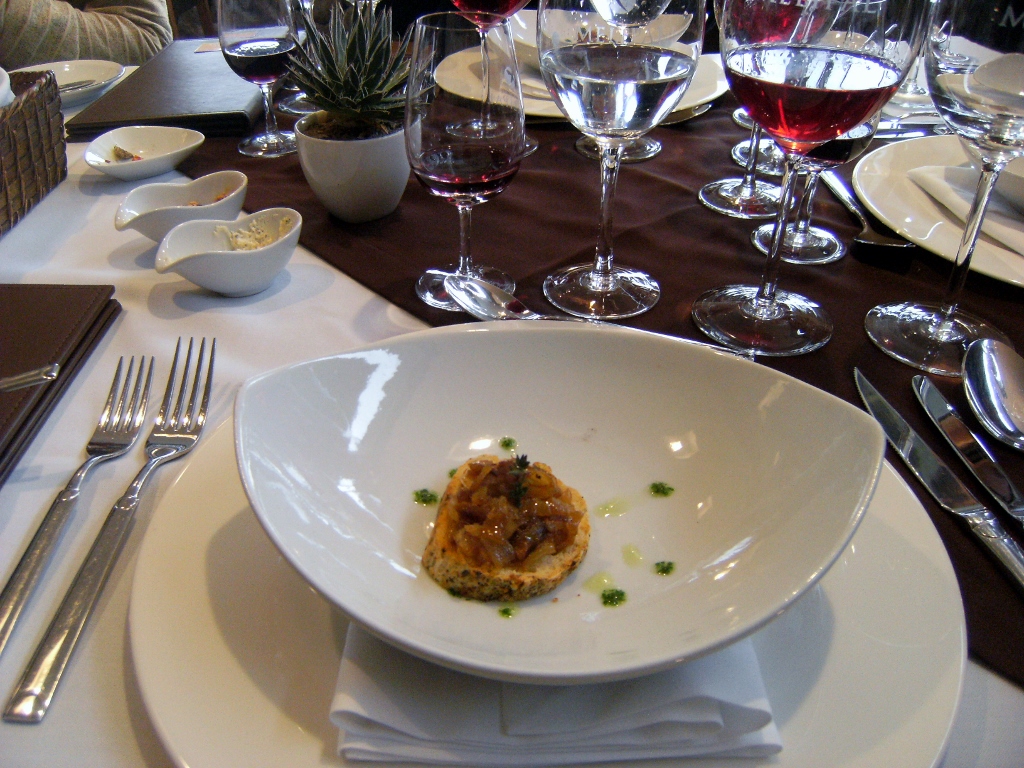 Ruta 7 kilómetro 1056, 5509 Luján de Cuyo
+54 261 368-9780
la azul
La Azul is a small, family run operation inside a double-story grey box. There's a picnic area out back where they have asado.





We tour it in the morning, and Luis, our guide, pulls out the wine straight from the barrel with a giant eye dropper and squirts it into our glasses. I've never drank wine so early. He says what you drink everyday – like coffee or juice – affects your palate and how you interpret the wine.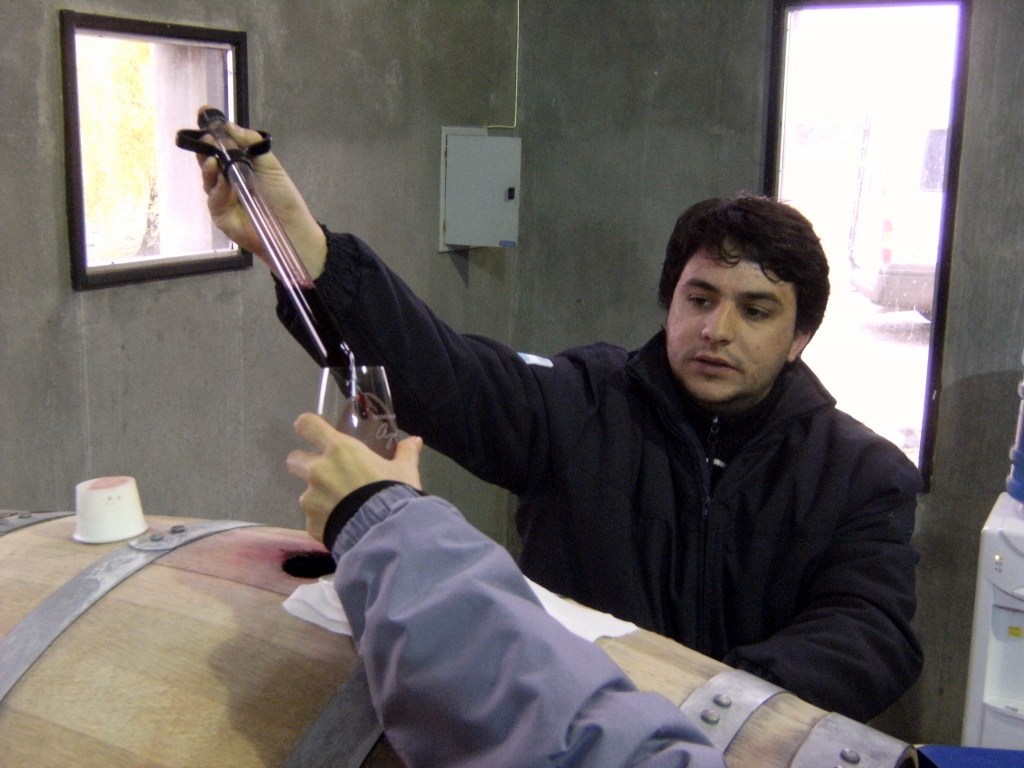 San Martín 1131, Tunuyán, Valle de Uco
+54 2622 42-3593
domaine bousquet
Domaine Bousquet is a large scale operation with automated labeling machines and a cellar that can handle 2.5 million liters of wine. Remember a bottle is 3/4 of a liter. That's a lot of wine.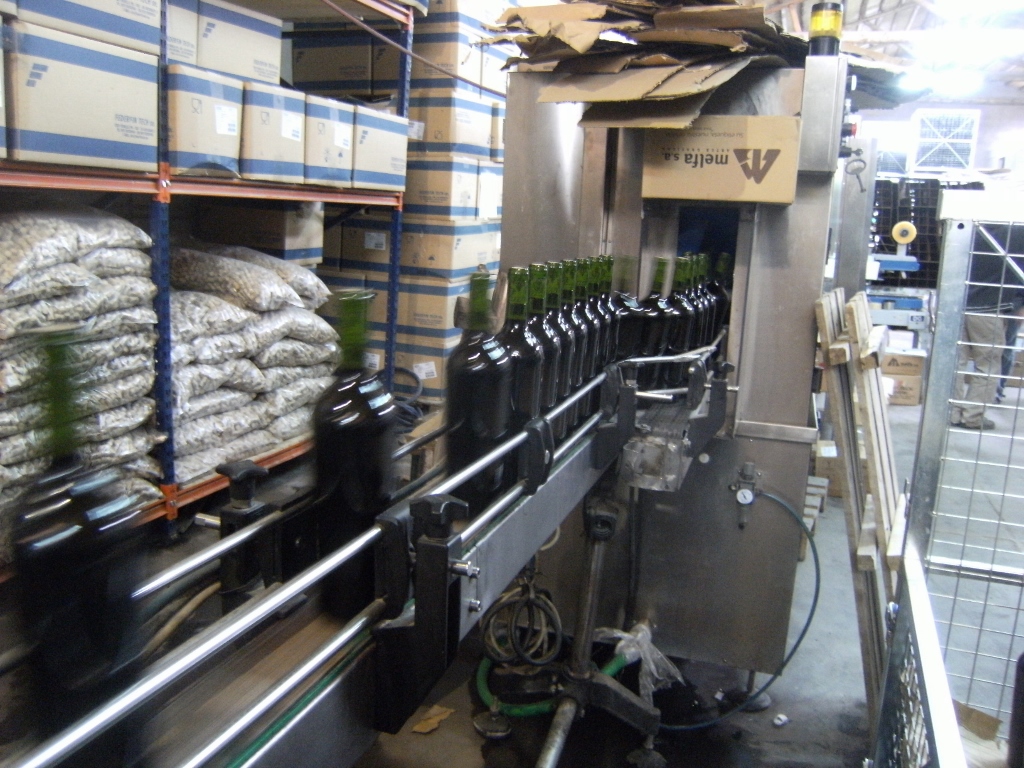 The best parts of the bodega are Buster Bousquet – the German Shepherd who runs around the premises – and the view of the Andes Mts. It's been cloudy and a little rainy this whole trip, so this is our first glimpse of the mountains!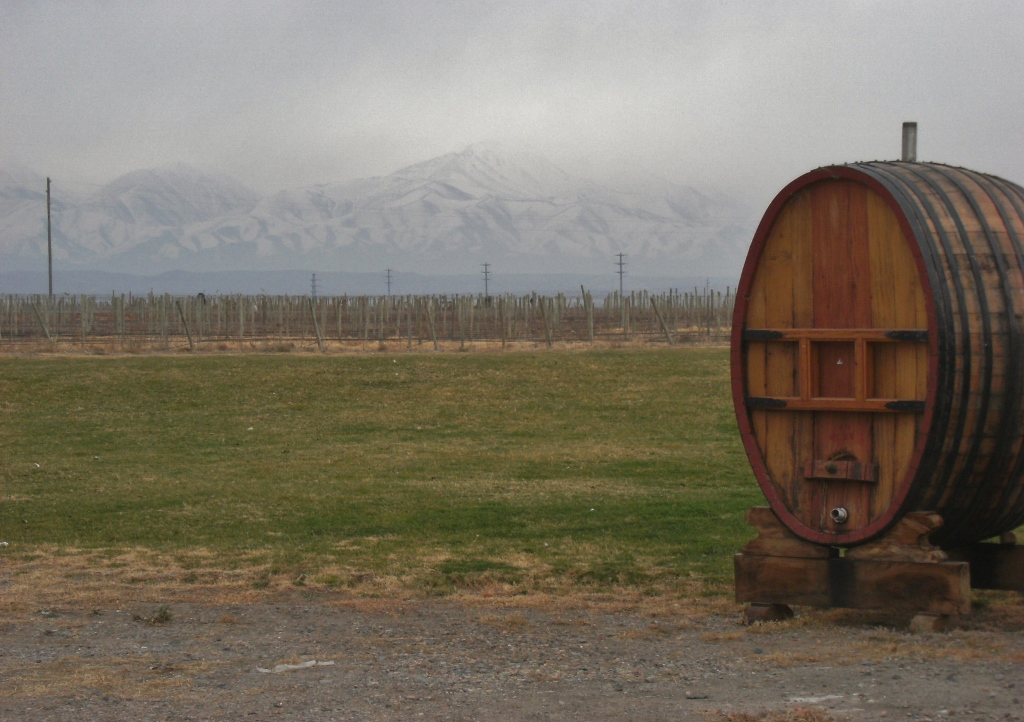 Ruta 89 Km. 7, 5561 Tupungato, Valle de Uco
+54 2622 48-0000
salentein
We taste Salentein's wines at a place they created called Killka, which is part winery, part contemporary art gallery. The flatline structure is dwarfed by the gigantic Andes Mountains, which rise up behind it (although at the moment, they're a faint outline covered in clouds).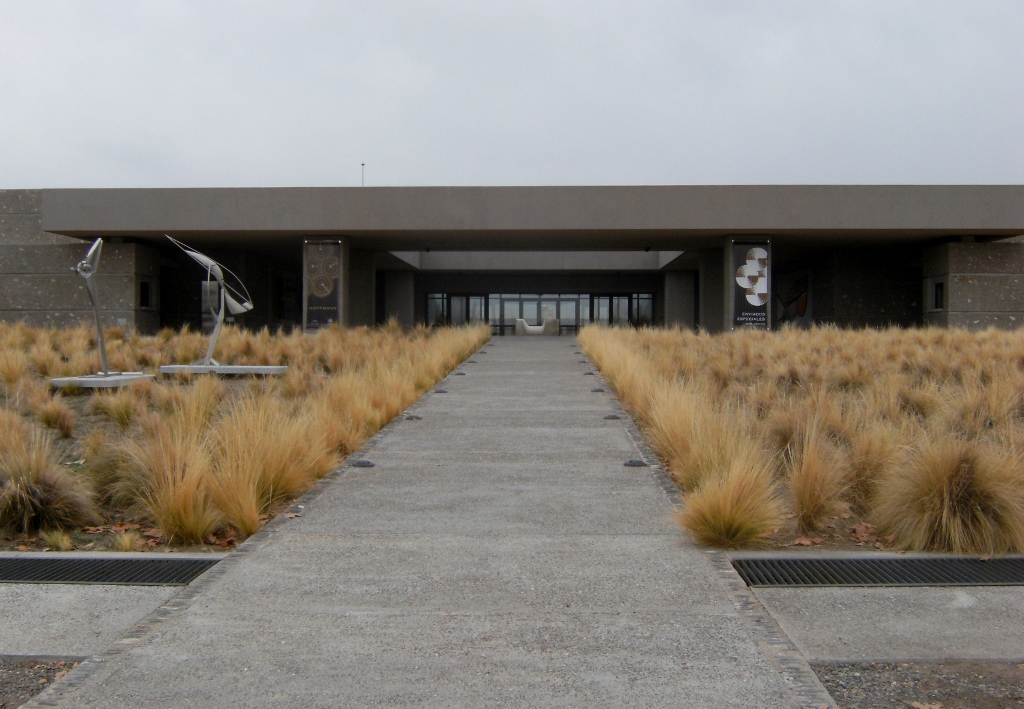 We watch a chef grill outside through the floor-to-ceiling glass wall in the restaurant. I try goat meat for the first time. I think I'll just stick to eating their cheese from now on.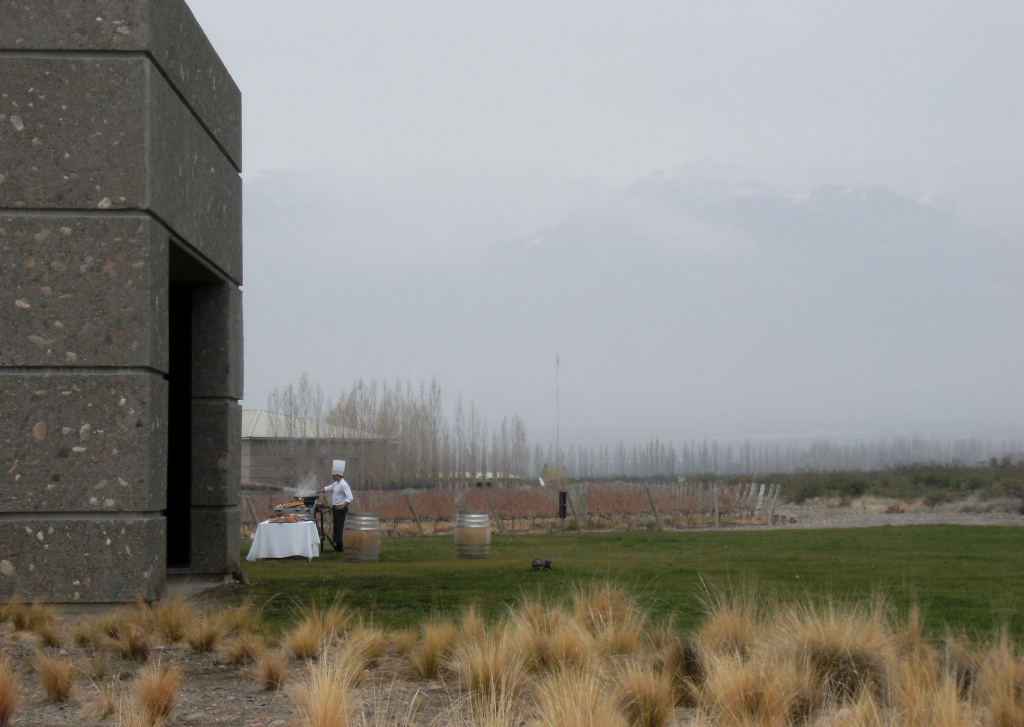 Ruta 89 s/n, Km 14, 5560 Valle de Uco
+54 2622 42-9500
---
Explore more of Mendoza
or take the bus back to Buenos Aires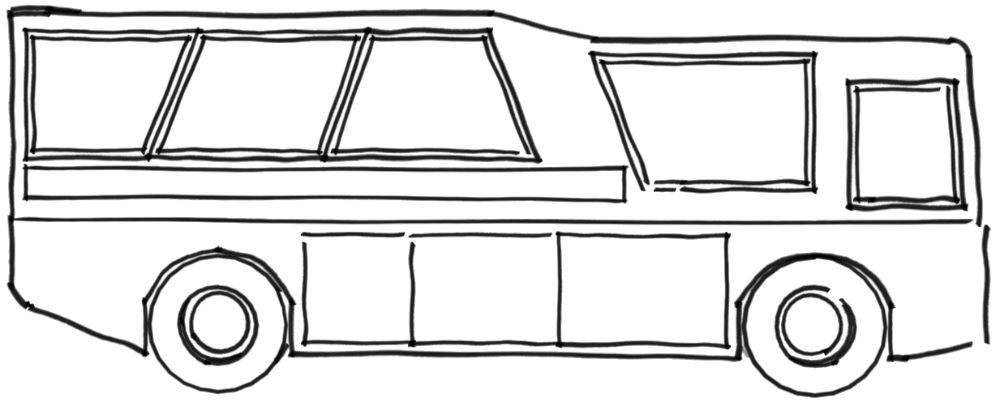 ---
joey@travelto7.com