RUSSIA – Sochi
shaslik vendors
They grill lamb, chicken, and salmon right on the streets.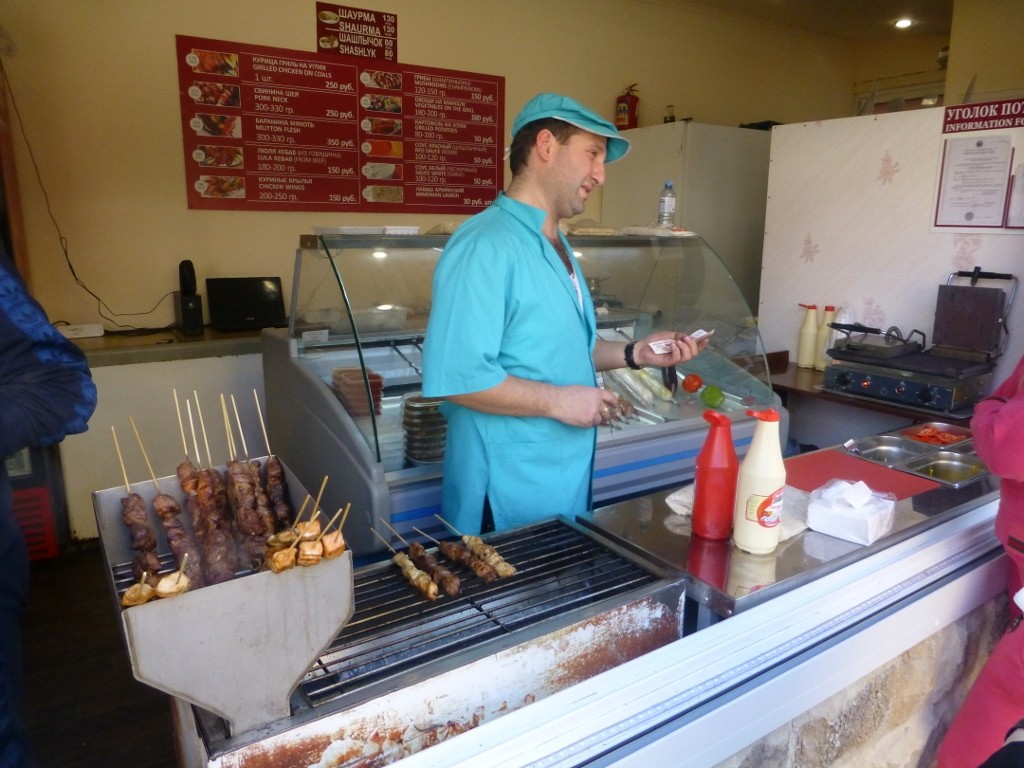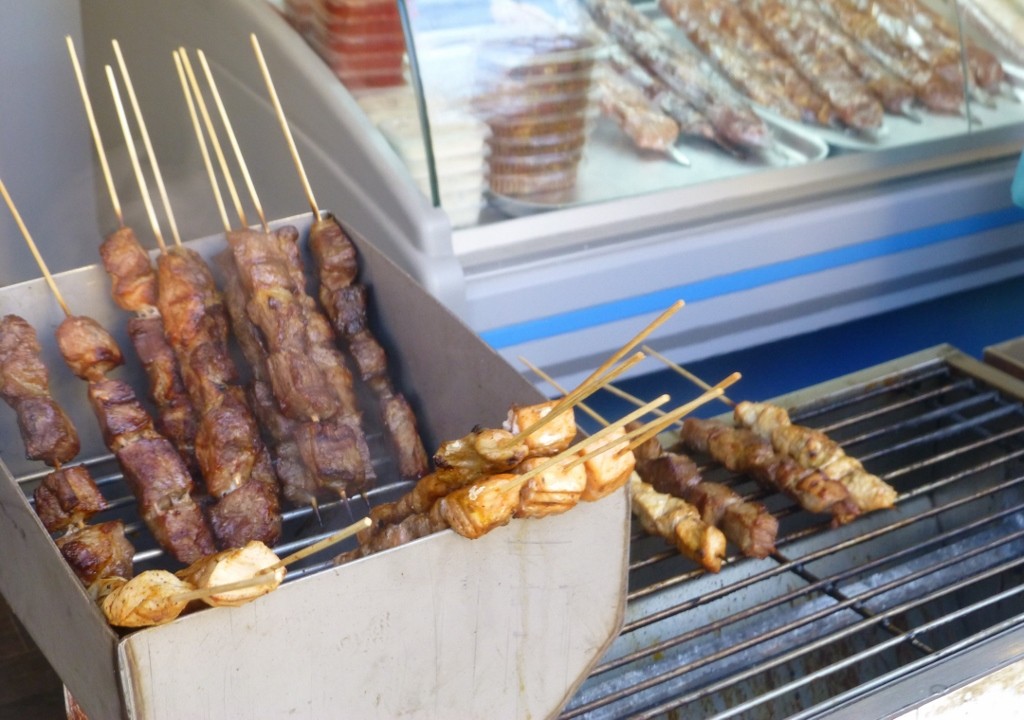 Our favorite spot is at the end of Pribrezhnyy right by the little underpass that leads to the Black Sea.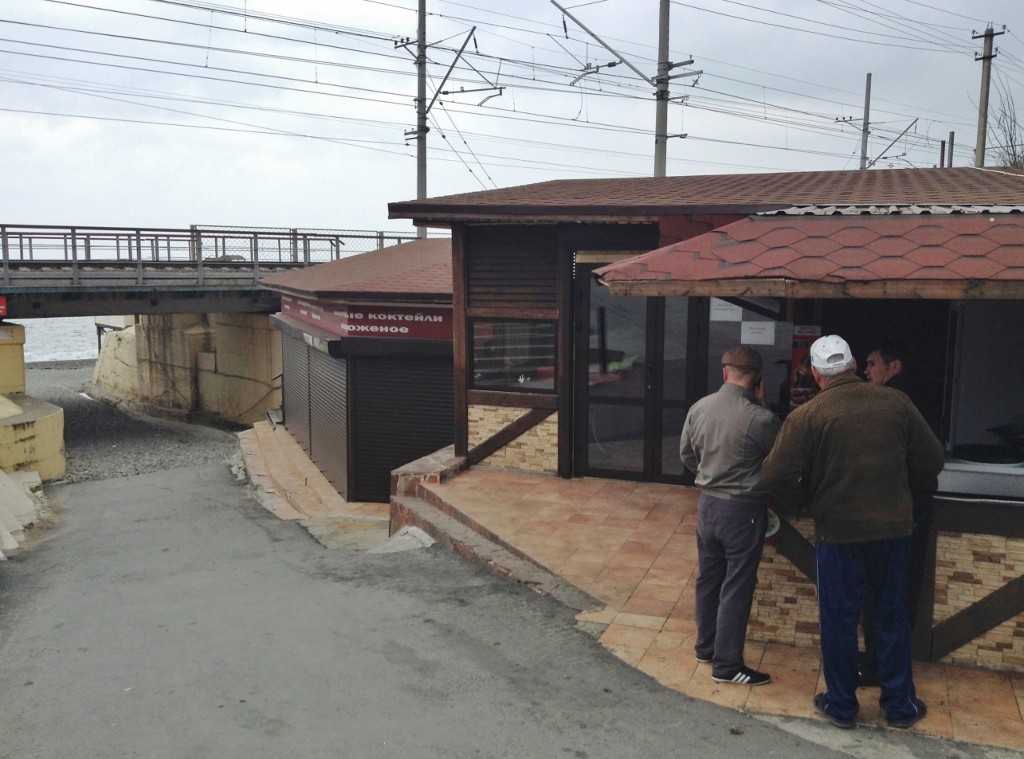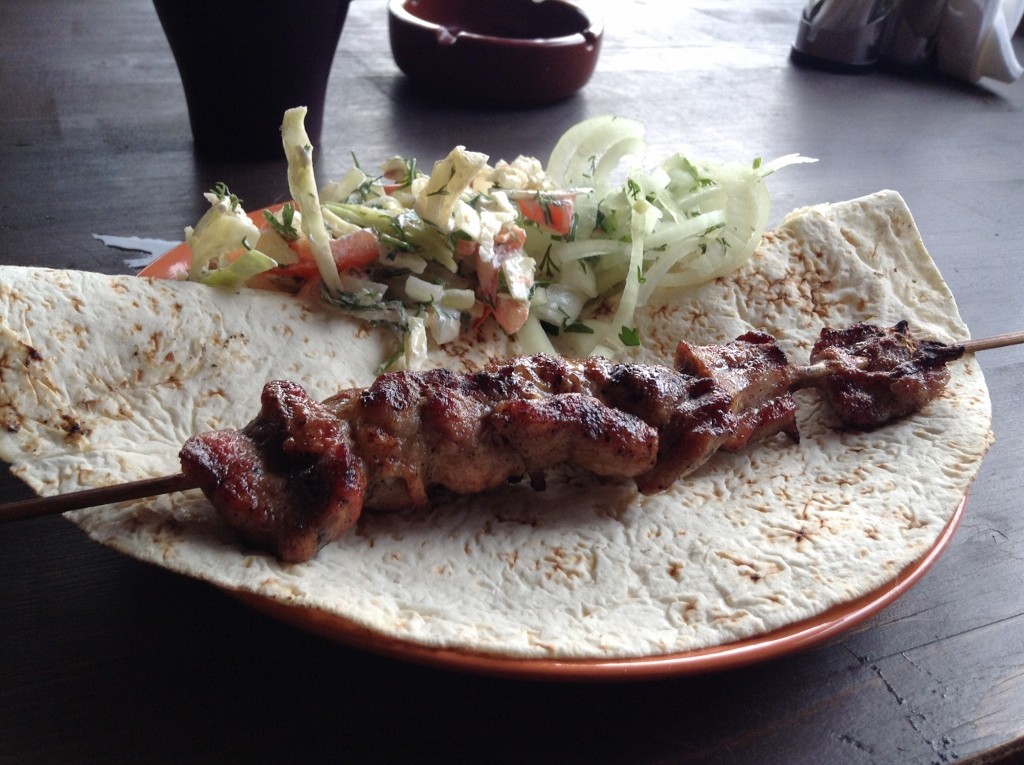 bakery
The bakery at 26 Sverdlova has a clay tandoor oven in the middle of the bake shop, which they use to bake naan bread fresh each morning. They're these huge, oblong loaves with charred freckles.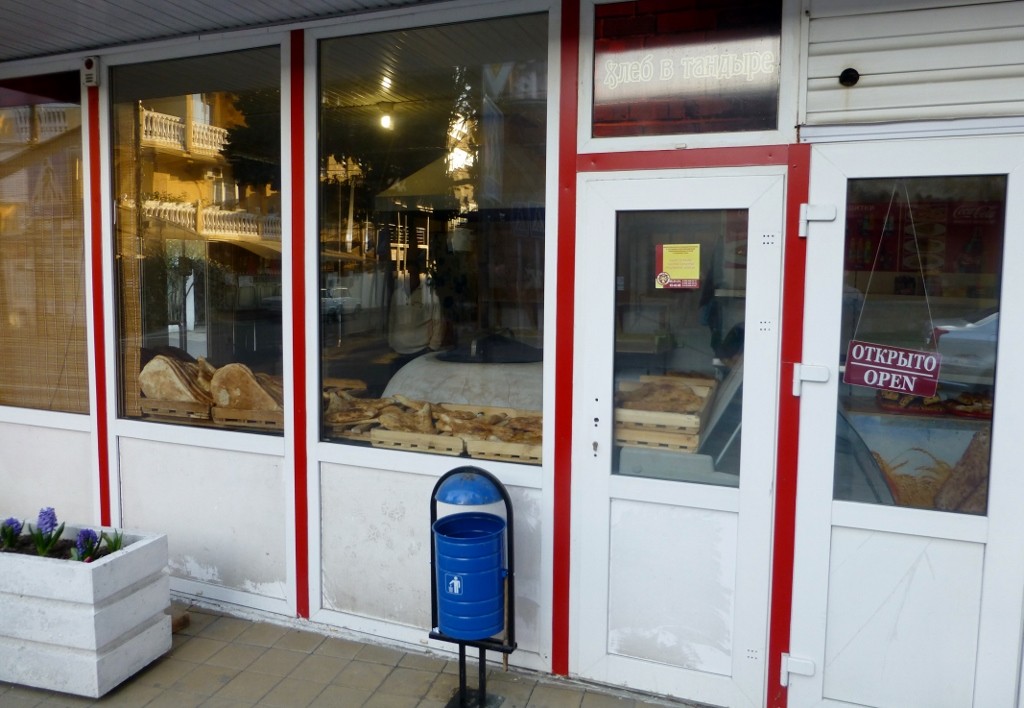 For breakfast, I'll grab a loaf and a peach yogurt from the convenient store across the way and eat it on one of the Black Sea's stone piers while Amanda makes her routine Skype calls to Jesse or the US Embassy…


tea
The Russian word for tea, чай, is pronouced "chai." I'm not sure what the word for chai is, but if it's chai too, then chai tea is chai-chai. We buy some tea from an herbal shop. The shopkeeper is really sweet and tells us about the tea they grow around Sochi. I think I buy a bag of herbal tea – "Herbal" is in big letters – so I have a cup before I go to bed, but it turns out it's definitely fully caffeinated black tea.

We also try some Shaklin rose tea at Experience Russia.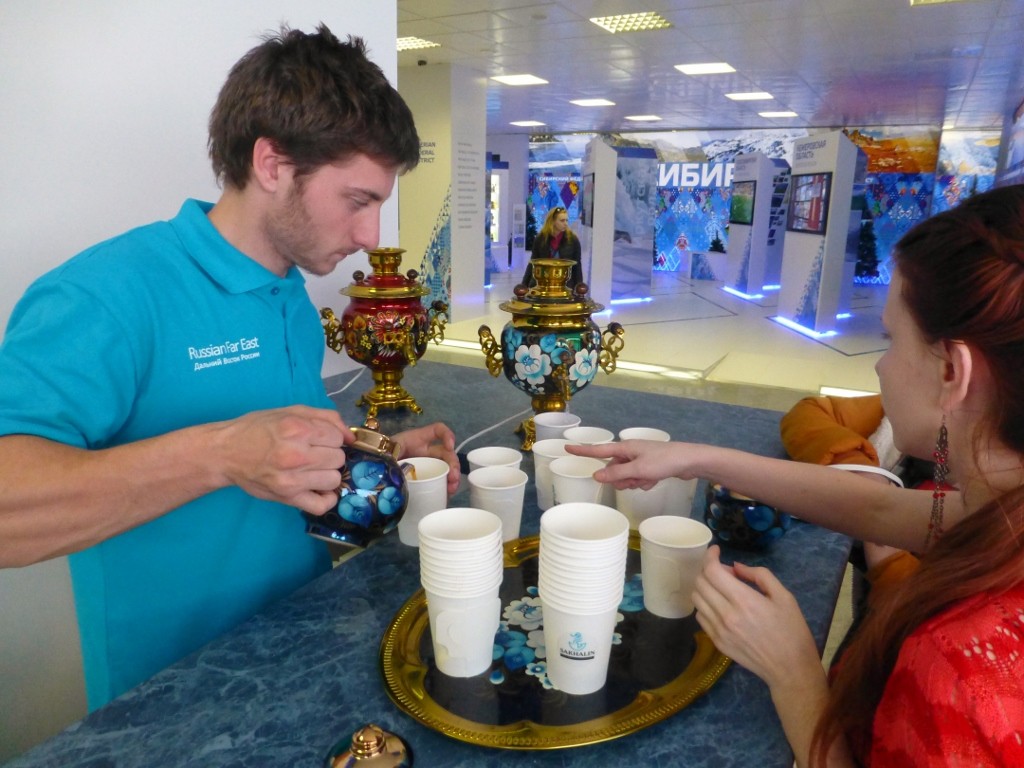 coffee shop
The coffee scene is better in Moscow, but we find a decent shop called Belle Cafe that sells nice cakes and some croissants. (It's called Lariot now).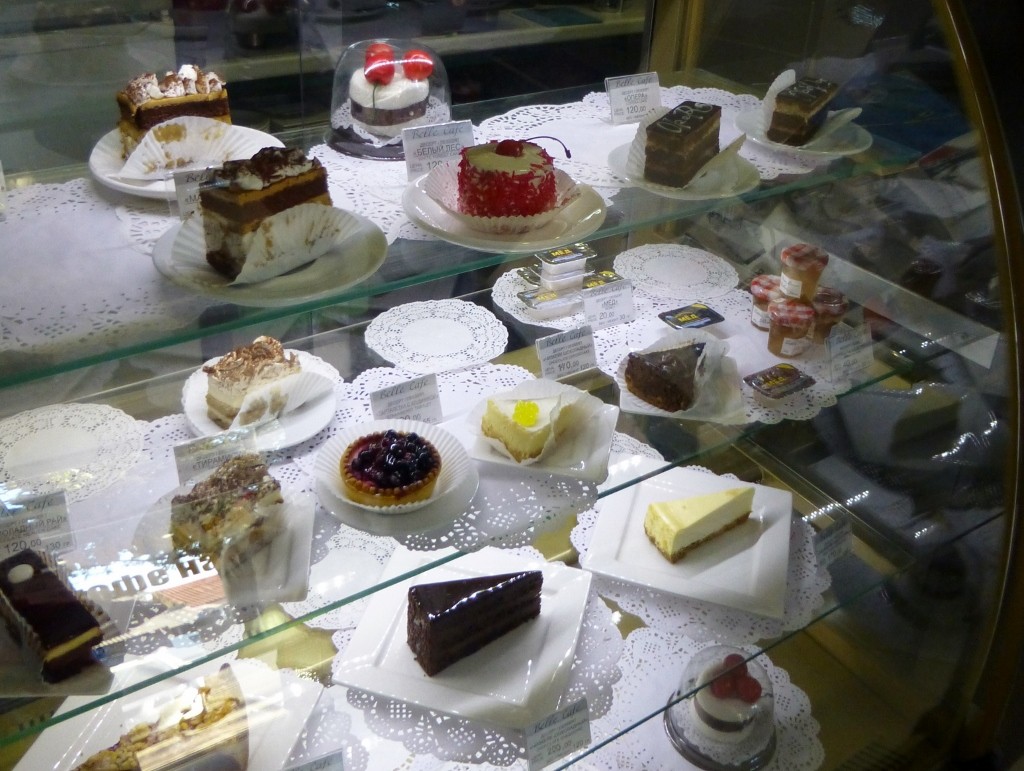 chechil
Russian string cheese, but it tastes smokey and salty and you drink it with beer.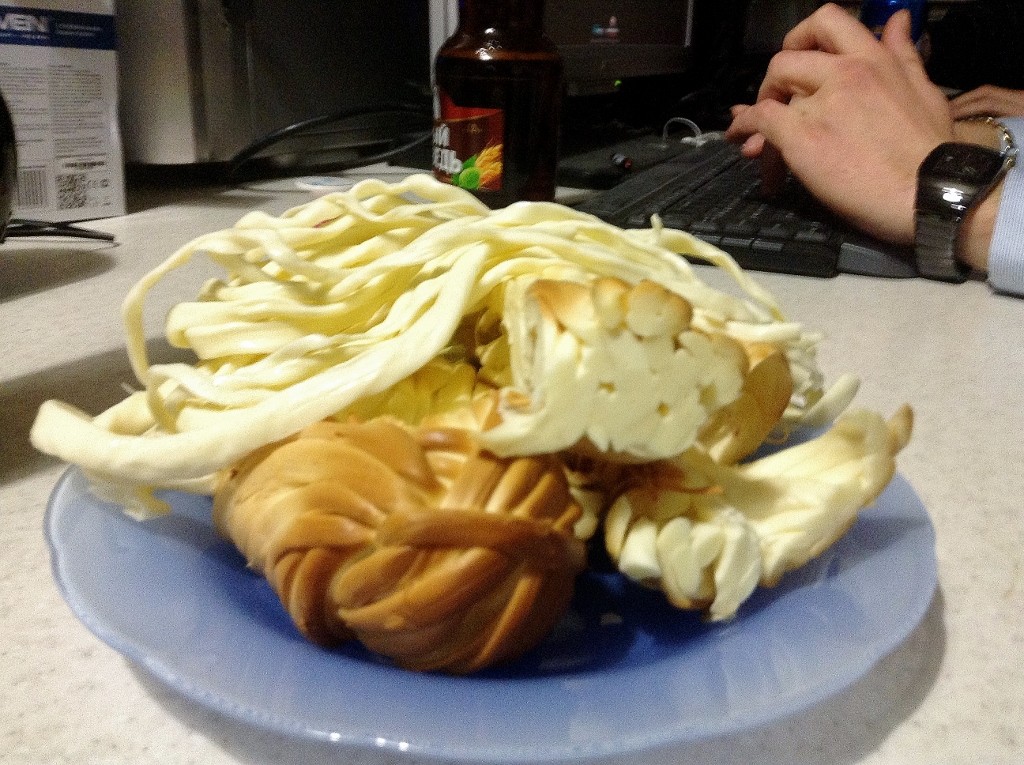 blinchiki
Rolled crêpes usually stuffed with ground meat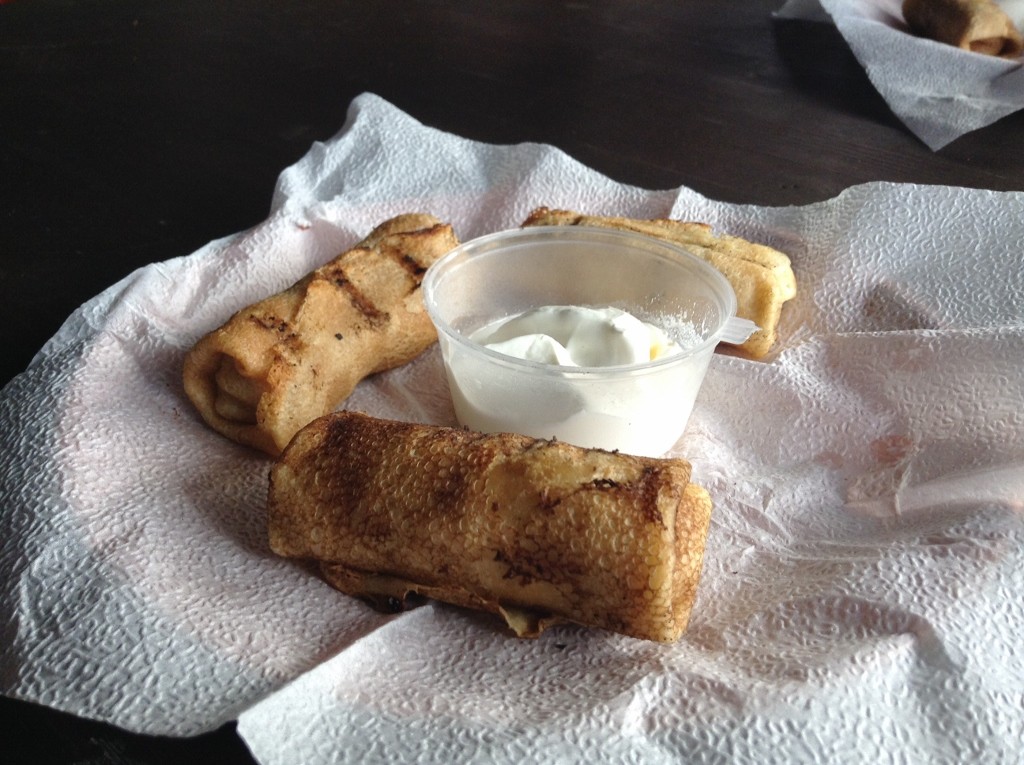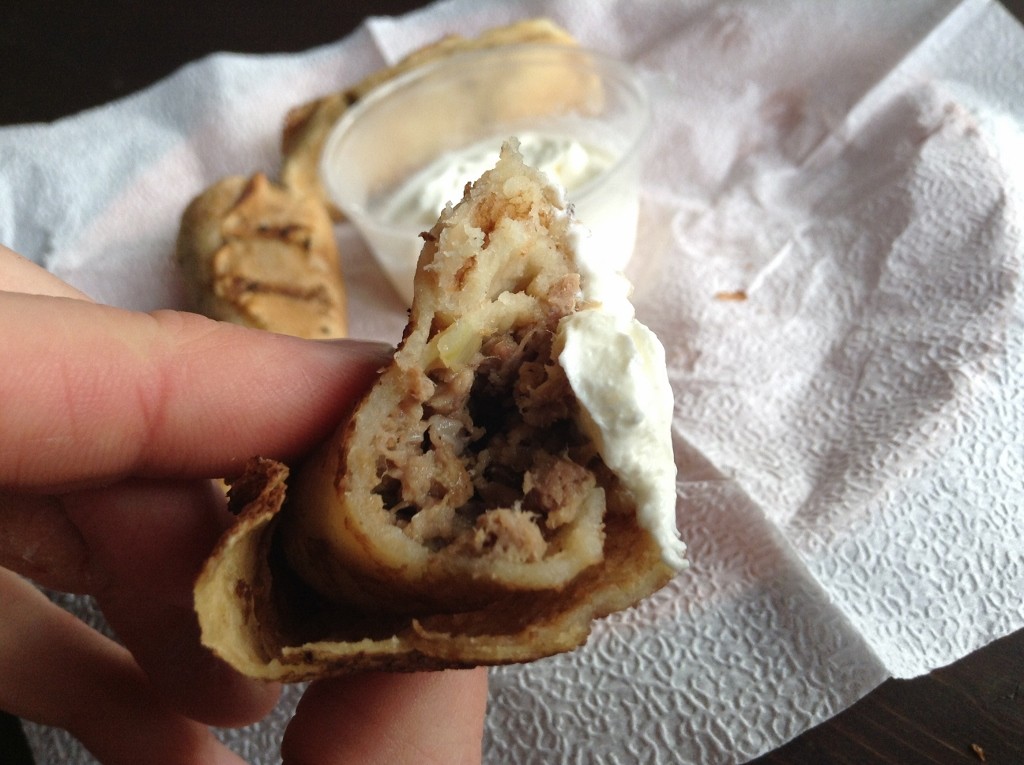 market street
We found this cool market street when we got lost the first day.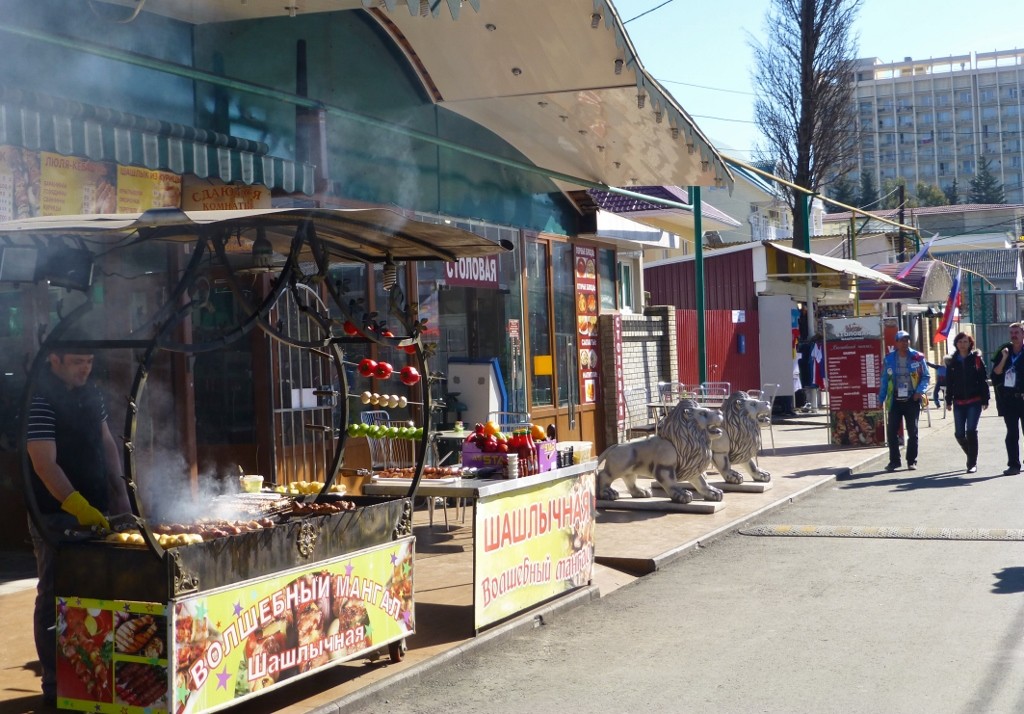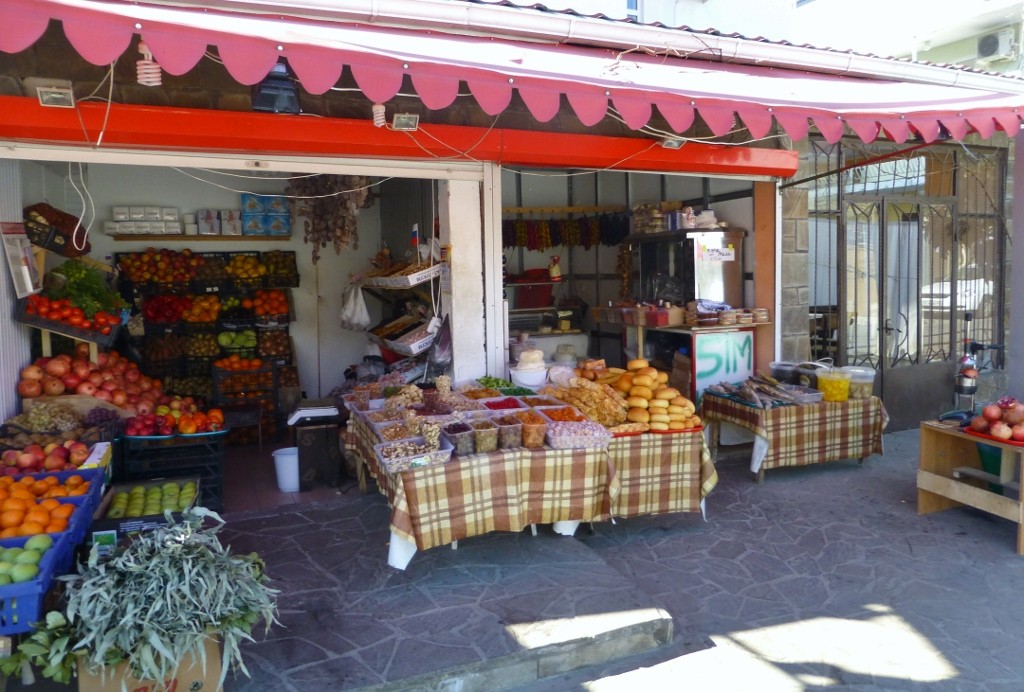 ---
Explore more of Sochi
or fly to Astrakhan

---
joey@travelto7.com