ITALY – Venice
I'd avoid the area around the Rialto Bridge to eat. That's the most touristy. Remember if there's someone outside telling you to come in, it's probably not that good. There are some famous places by San Marco…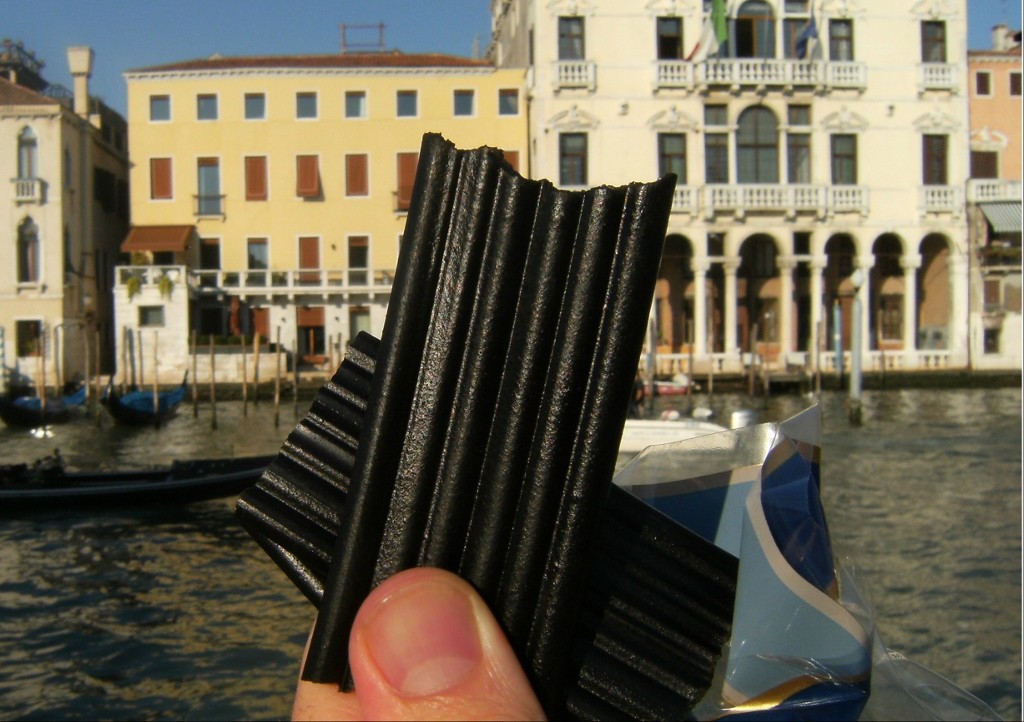 Things to eat and drink in Venice:
seafood – cuttlefish and baccalà (dried and salted cod)
tiramisu – it's argued to have been invented in Venice
Bellini – also invented here
licorice – it's way better than Red Vines
cichetti e ombre – aka tapas and wine – in Venice they refer to a glass of wine as an ombre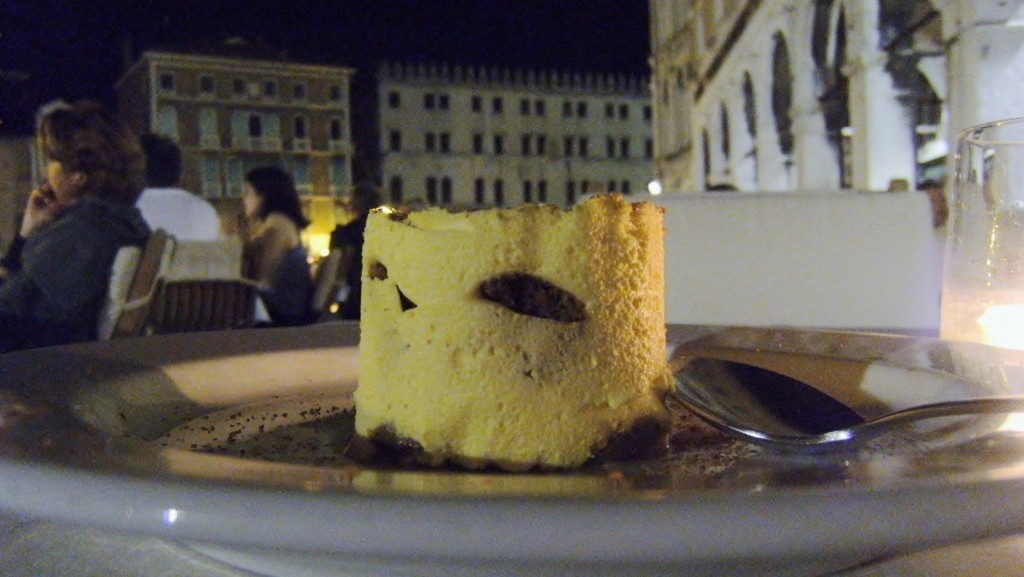 good restaurant
Al Pesador Osteria
The best part is sitting outside on the quiet, wedge-shaped piazza and watching the gondola's row by on the Grand Canal. I try some cuttlefish for dinner that's pretty good. The Aperol Spritz, a typical Venetian cocktail, is better. And the tiramisù is excellent, perfectly fluffy and balanced between the coffee and liqueur flavors.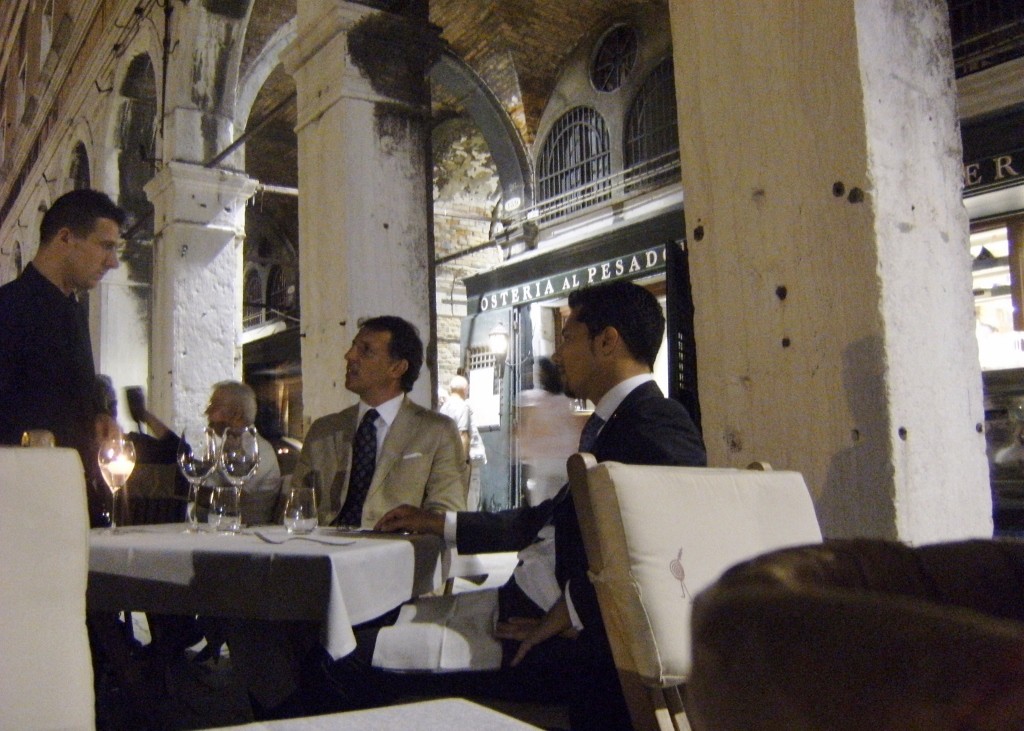 Sestiere San Polo, 125
+39 041 523 9492

old caffè
Caffè Florian
Since 1720. It feels that old, too, with its worn exterior on the south side of St. Marks Square. Inside are narrow rooms with red velvet benches and elaborate detailing. There's one in Florence, but it's not the same.




Piazza San Marco
+39 041 520 5641

good bakery/caffè
Majer
It's a sort of upscale chain in Venice where they bake on site. I visit this one on San Giacomo dell'Orio.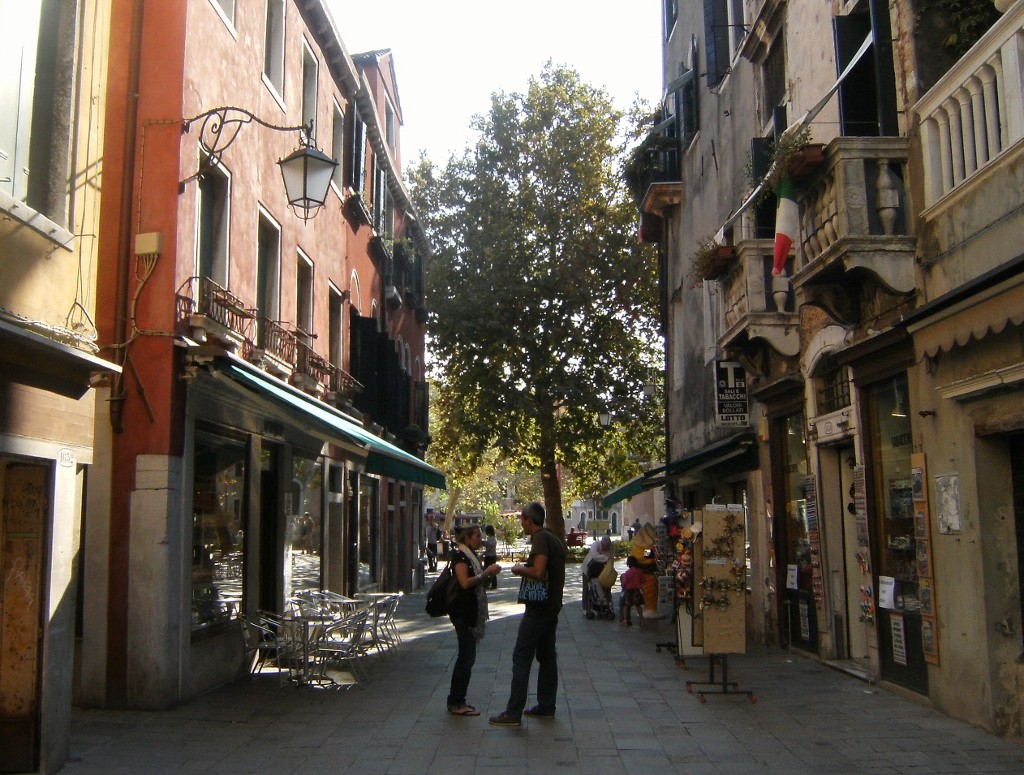 S. Giacomo dell'Orio – Santa Croce 1658
+39 041 524 0317

famous bar
Harry's Bar
Hemingway drank here, and so did Charlie Chaplin. Oh and they invited the Bellini. Is that famous enough? Their Bellini is made with white peaches, which they grate by hand using a cheese grater instead of a food processor. Um, can we go here now?

Calle Vallaresso, 1323
+39 041 528 5777
---
Explore more of Venice
or take the train to the Oktoberfest in Germany

---
joey@travelto7.com