ITALY – Catania & Reggio di Calabria
foods to eat in sicily/calabria
Sausage – The beachside vendor on Corso Vittorio Emanuele is equipped with just a grill and a beer cooler. He stuffs the sandwich with caramelized onions and fried potato strips, wraps it in a piece of butcher paper, and then pops you open a beer.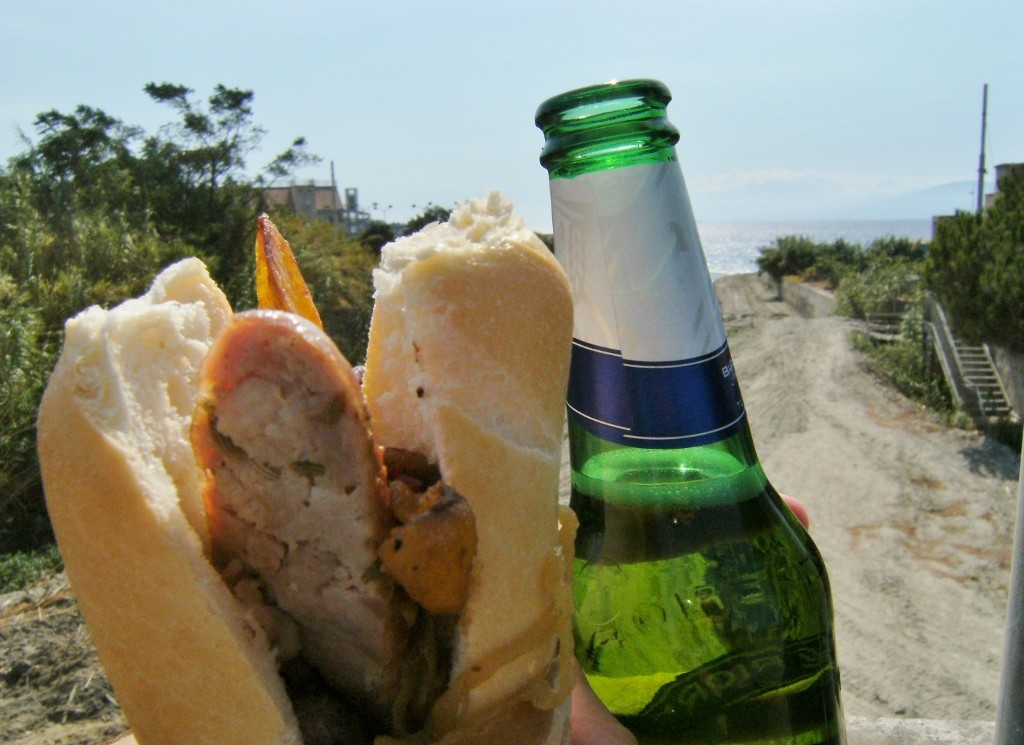 Granita – Italian ice. The coffee flavor is like a slushy form of espresso.
Cannoli – I try a place called Nonna's and go with a classic ricotta stuffed one. And then a chocolate. And then a pistachio. I hear the best cannoli is an hour or two south of me in a town called Noto, where Corrado Assenza pipes them to order.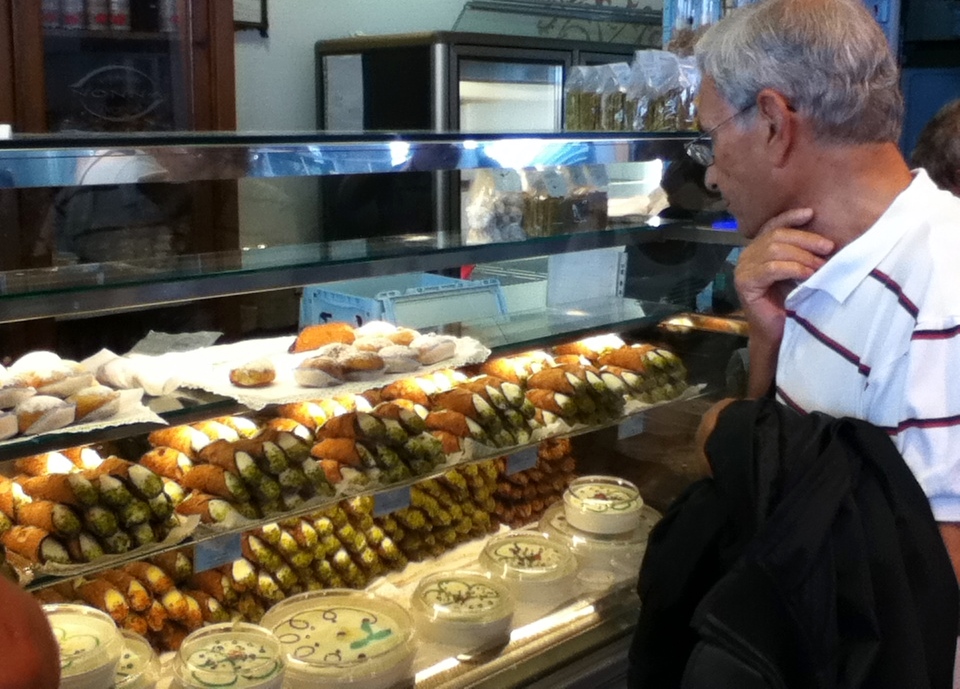 Arancini – fried risotto balls
Pasta alla Norma – a specialty of Catania, Sicily made with eggplant, tomatoes, cheese, and basil
Mini Chocolate Dipped Gelato Cones – aka the Little Dipper – You can spot them by the beach in Reggio di Calabria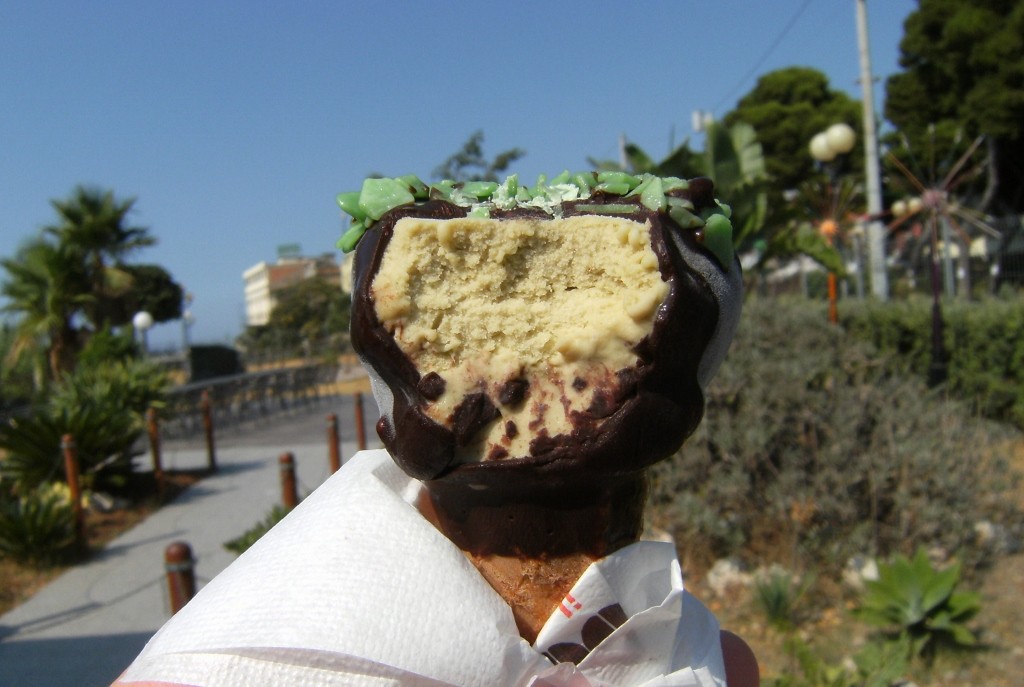 Italian Soda – A street vendor, who occupies a wood hut in the middle of a roundabout on Viale della Libertà, fills the plastic cup with lemon simple syrup, a press of fresh lemon, and some sparkling water from a tap he's got hooked up, turning the glass to rinse it before handing it to you. They say Italian soda is more of an American invention, but I don't see any Italian soda stands out on the streets back home…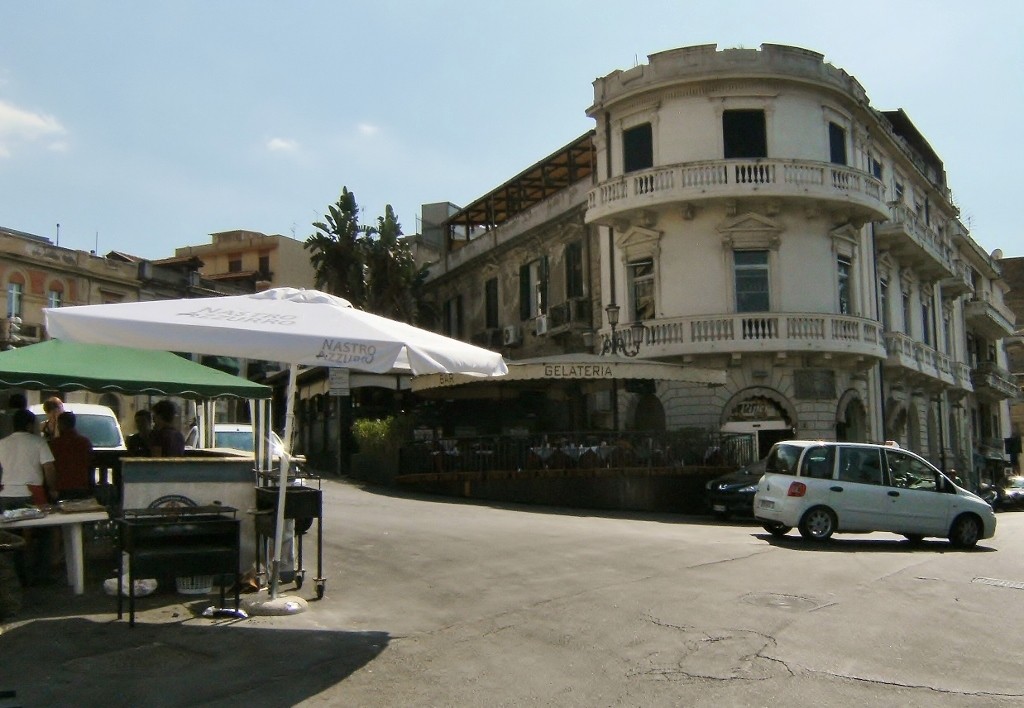 ---
Explore more of Sicily/Calabria
or fly to Naples

---
joey@travelto7.com