CHINA – Hangzhou
begger's chicken and snails
We eat this whole chicken wrapped in a lotus leaf and baked in clay called Begger's chicken. It's like a super tender roasted chicken. And they bring us little snails in the shell, which we pick out with our chopsticks.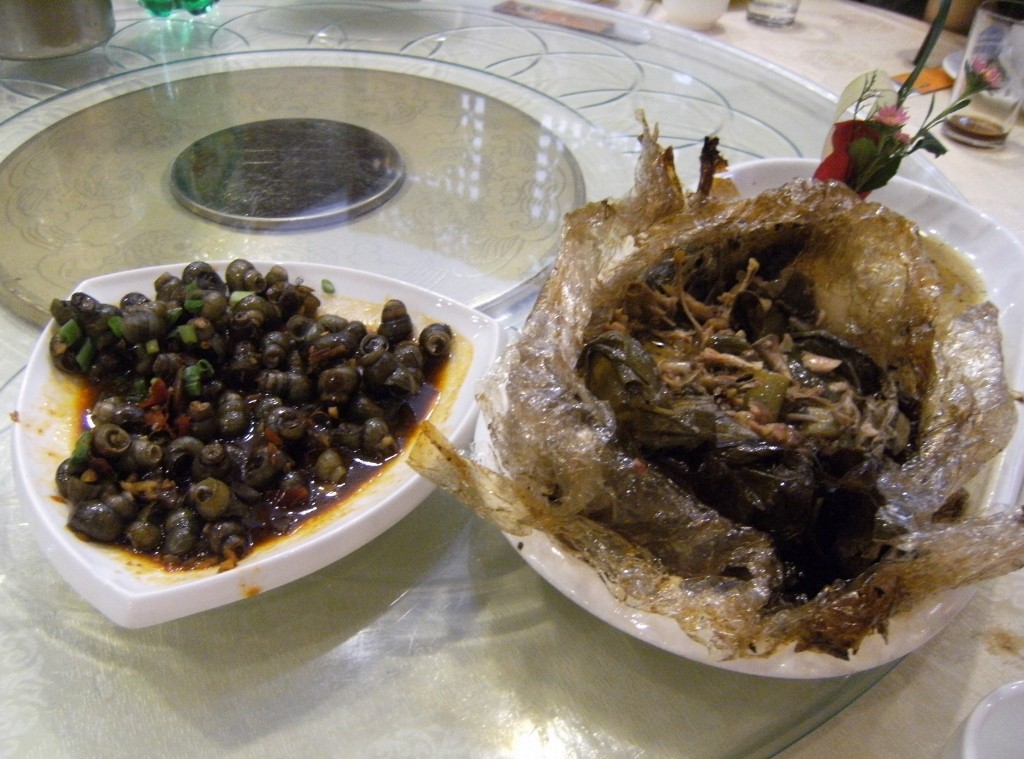 street food
Dr. Wang buys us this cornbread-type cake with green raisins from a street vendor. And after dinner, Andrew and I get this delicious stir fry.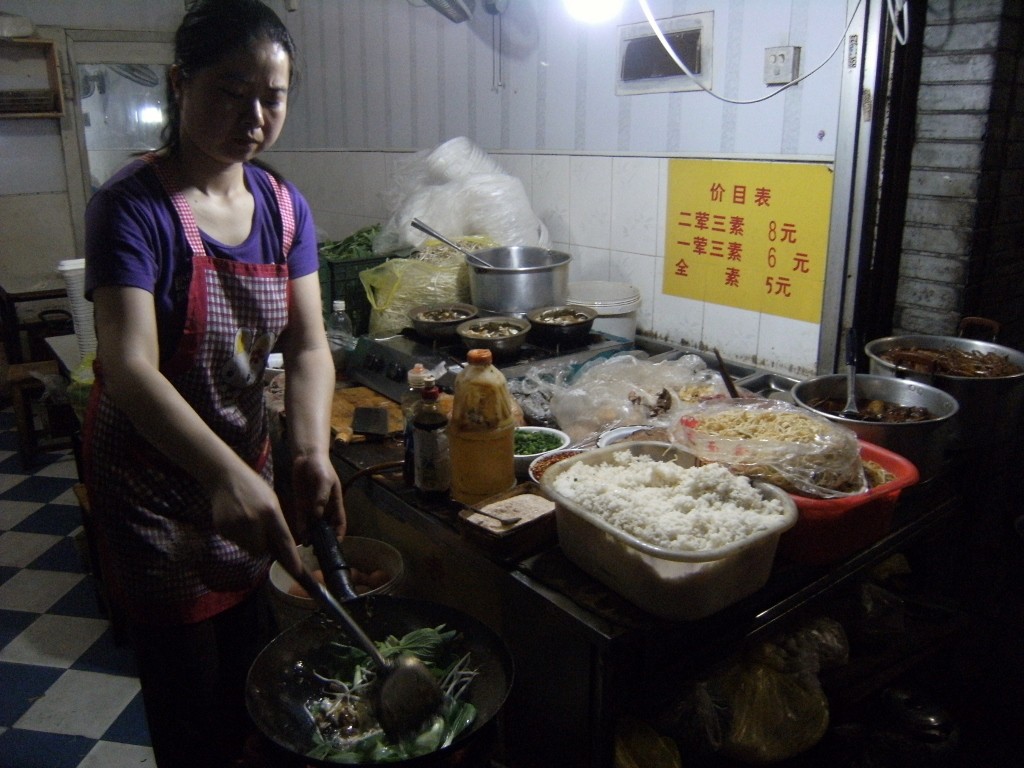 west lake fish dinner
Betty tells me of Hangzhou's specialty, West Lake Fish, which we try at dinner.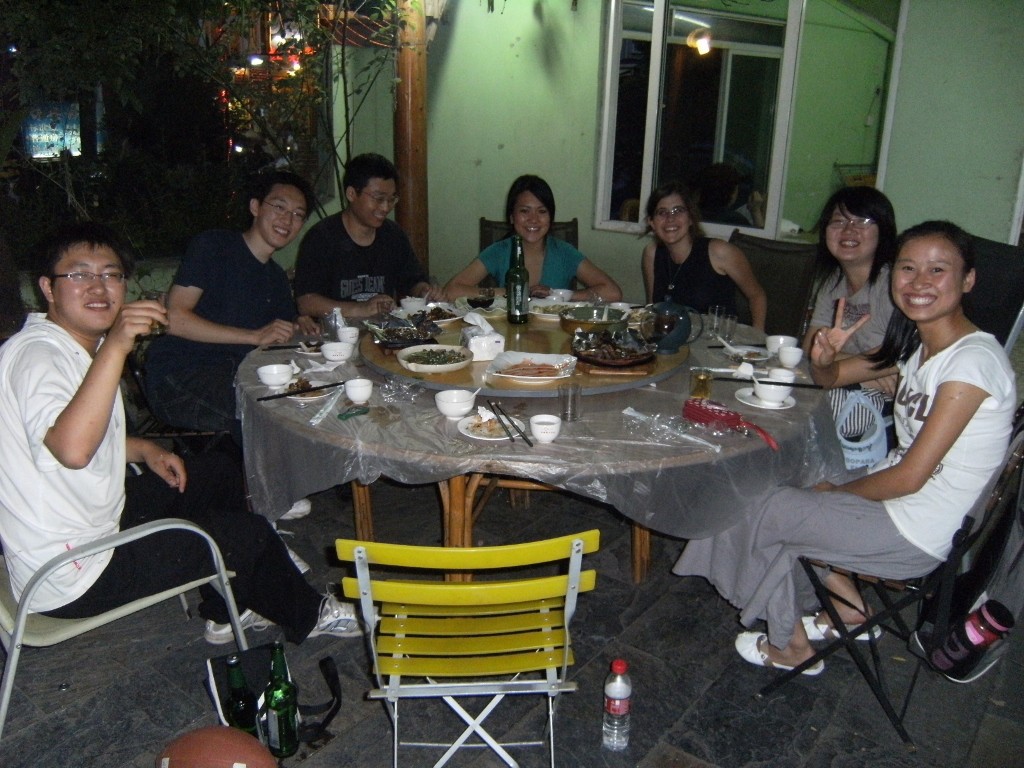 ---
Explore more of Hangzhou
or fly to Xi'an

---
joey@travelto7.com