ARGENTINA – Buenos Aires
foods and drinks to try in argentina:
Empanadas – like little hand pies stuffed with meat, chicken, vegetables…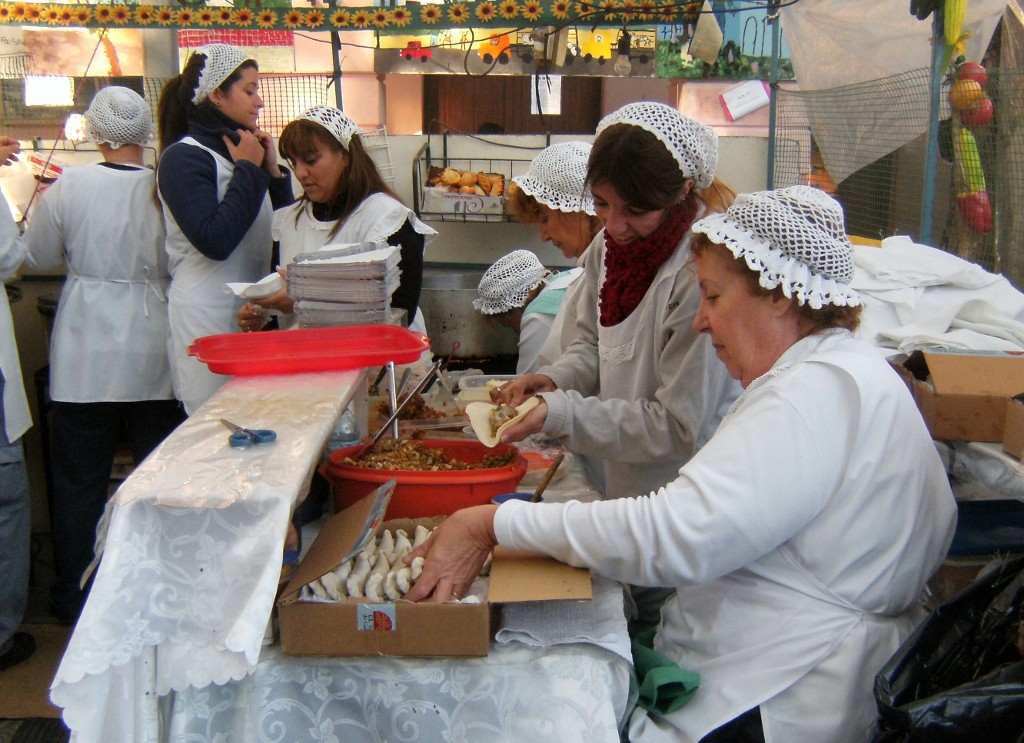 Medialunas – little croissants, usually served in groups of 3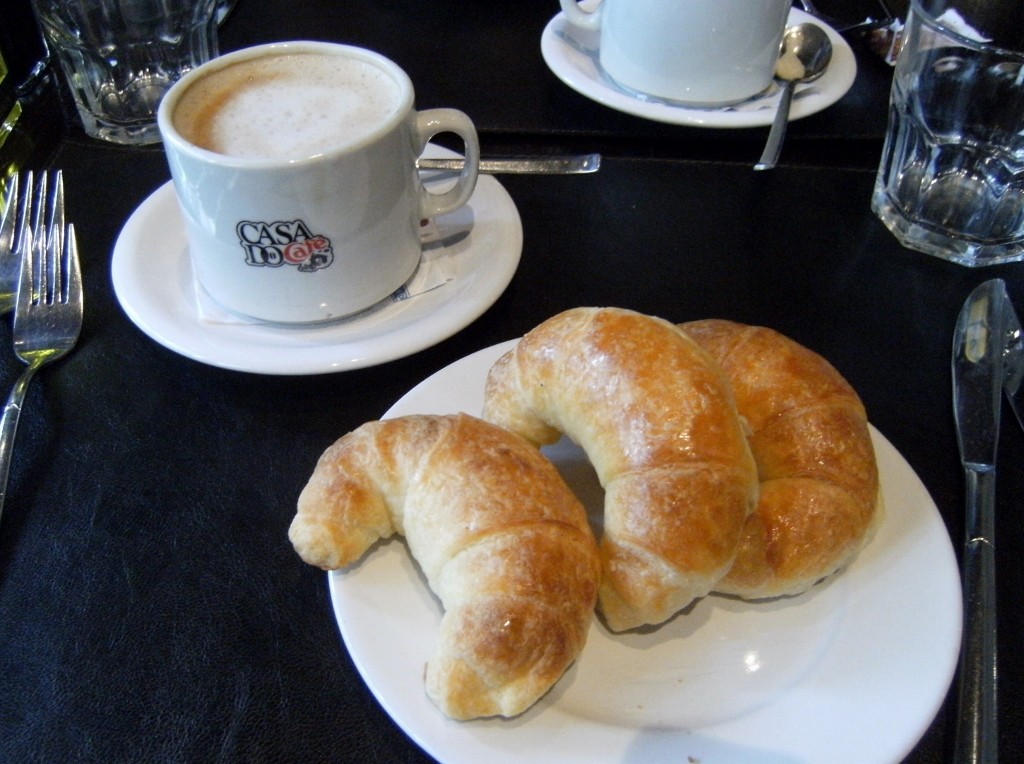 Parrilla – literally "grill" – lots of grilled meat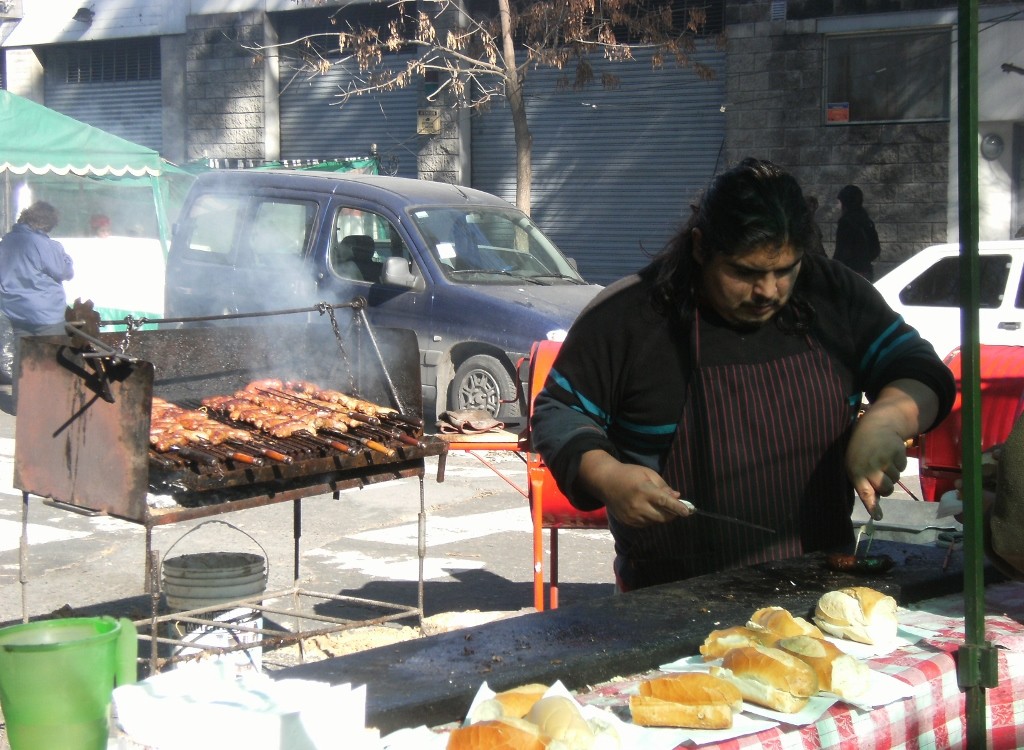 Chimichurri – dipping sauce for grilled meat made with parsley, garlic, oil, red wine vinegar, and chili flake
Asado – a social event sort of like a bbq, but a lot better – especially popular in the countryside
Flan – a custard dessert, typically round-shaped with a caramel sauce topping you get from inverting the dessert onto the plate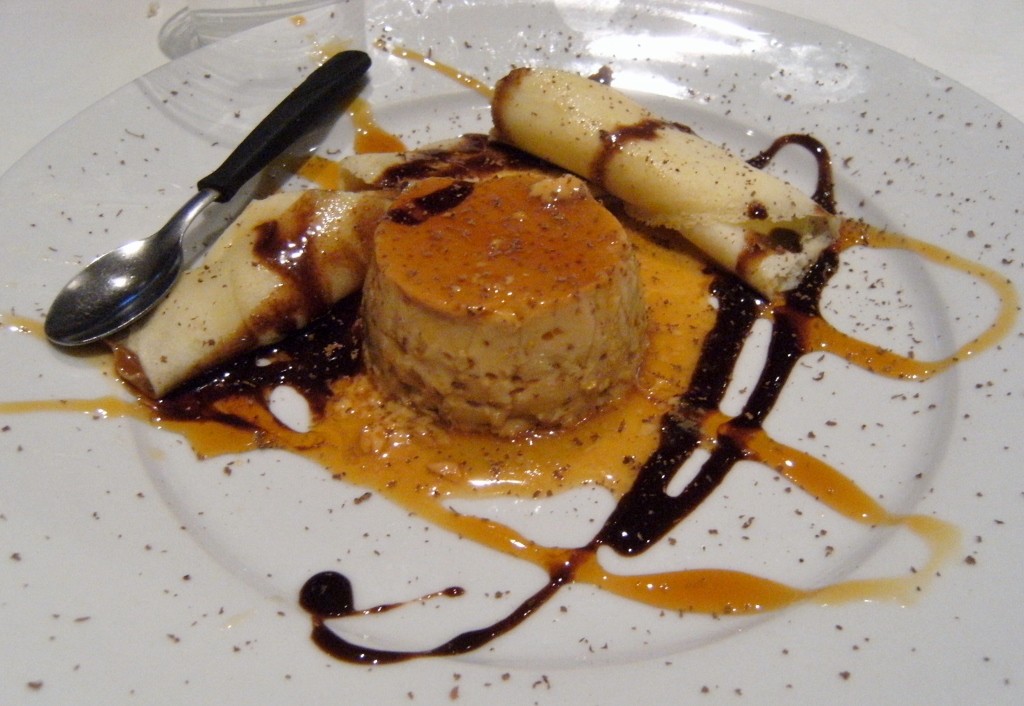 Alfajores – cookie sandwiches with dulce de leche in the middle, sometimes rolled in coconut or dipped in chocolate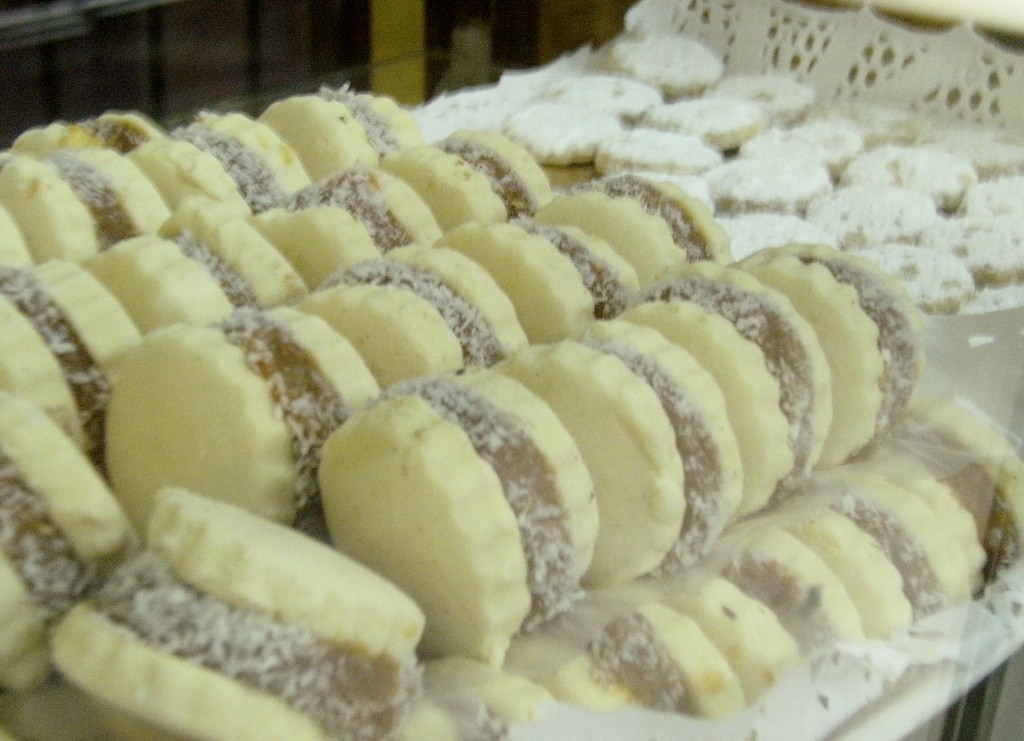 Mate – a hot drink you sip out of a filter/straw – like a super earthy green tea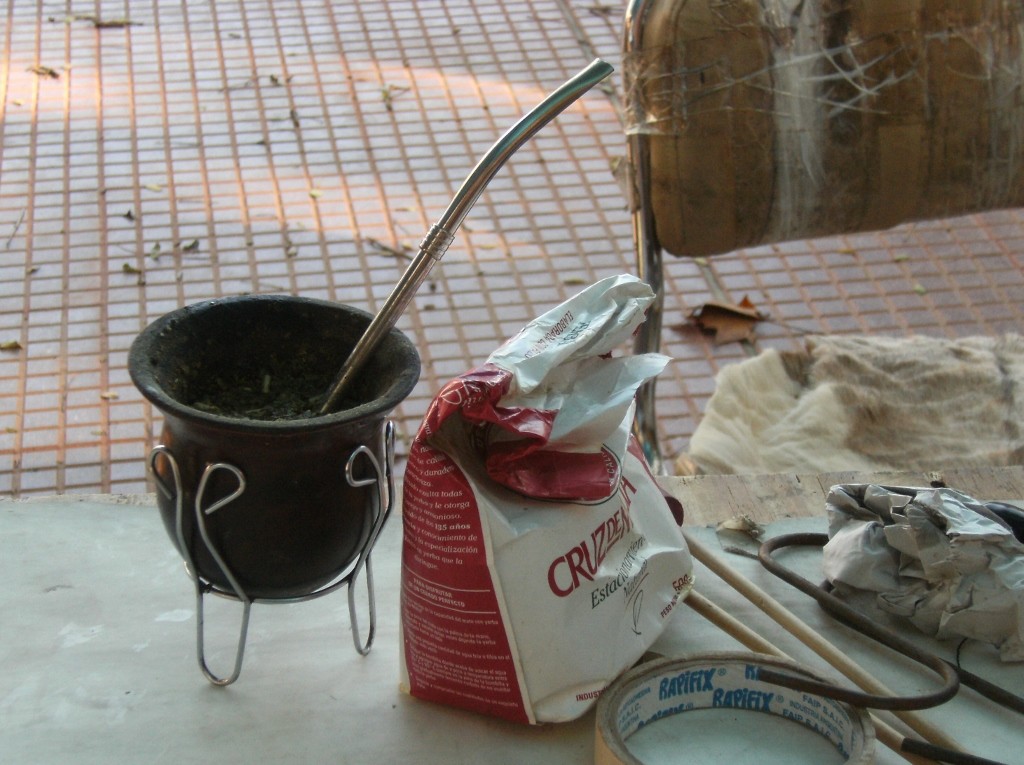 Malbec – red wine mostly from Mendoza, Argentina
farmers market
Feria de Mataderos
This one's got it all: ladies in doily hats hand-making empanadas and frying them on the spot, stalls selling leather products, candied fruit and popcorn kabobs, gauchos (cowboys) in traditional garb with miniature ponies.
Sundays 11am-8pm (March through December).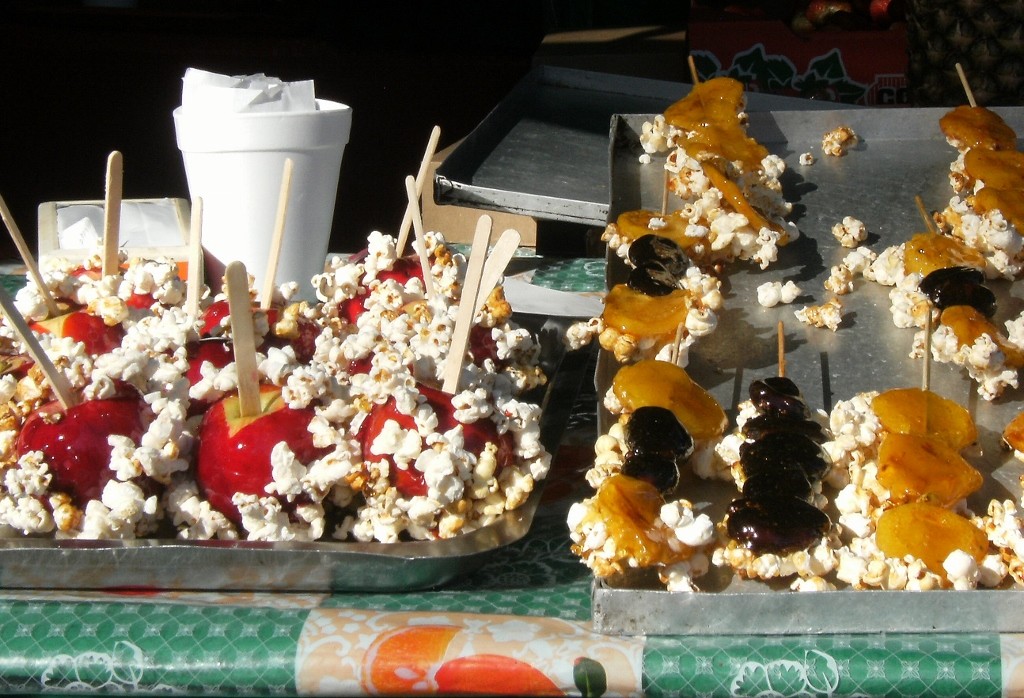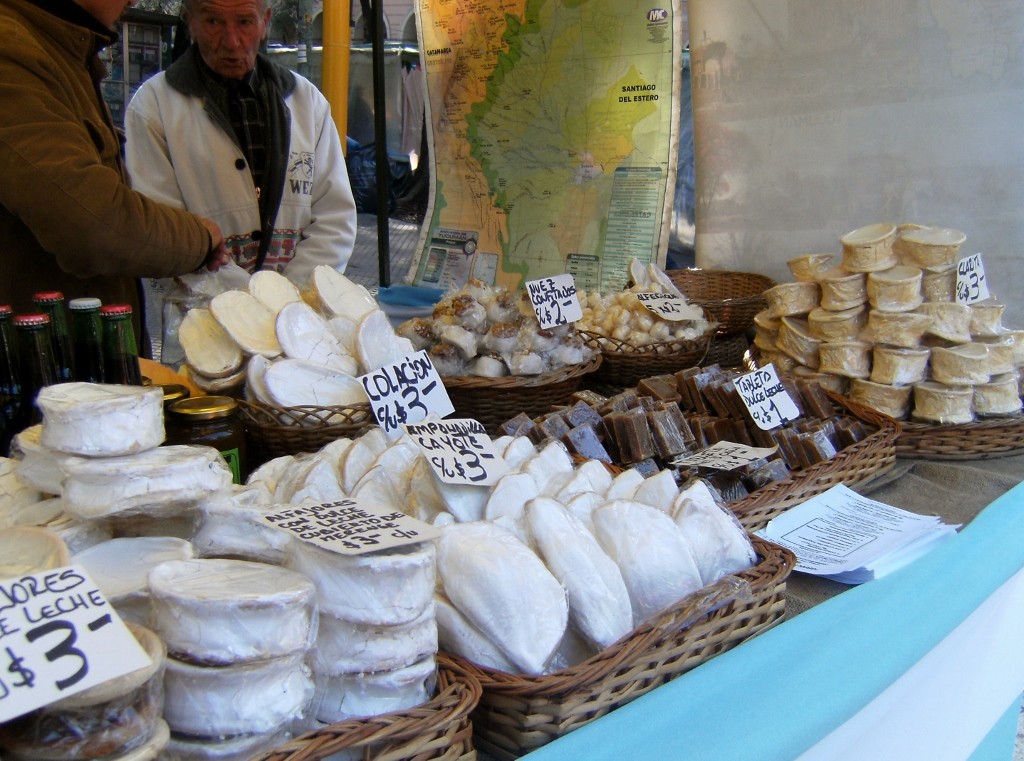 Villa Riachuelo, Av. Lisandro de la Torre and Av. de los Corrales (barrio: Mataderos)
cafés
La Poesía
My favorite café. There's a loft-style upstairs with tables and an exposed brick ceiling.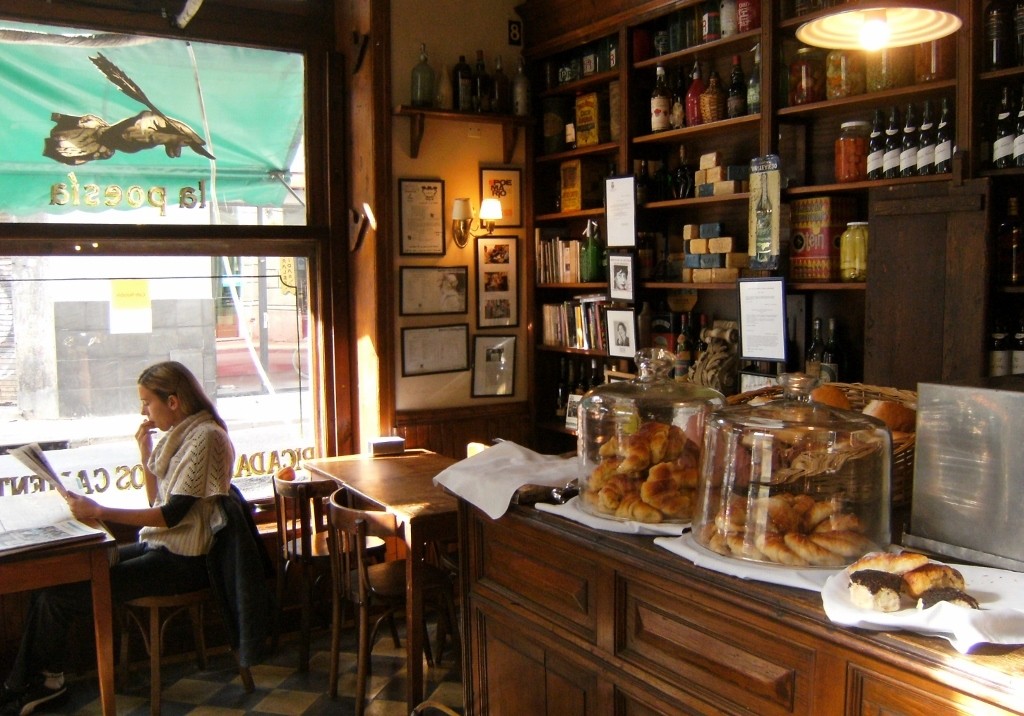 Chile 502 (barrio: San Telmo)
+54 11 4300-7340

Café Tortoni
It's been around since 1858. Servers wear tuxedos, and the china is emblazoned with the name of the café. You go here for the history.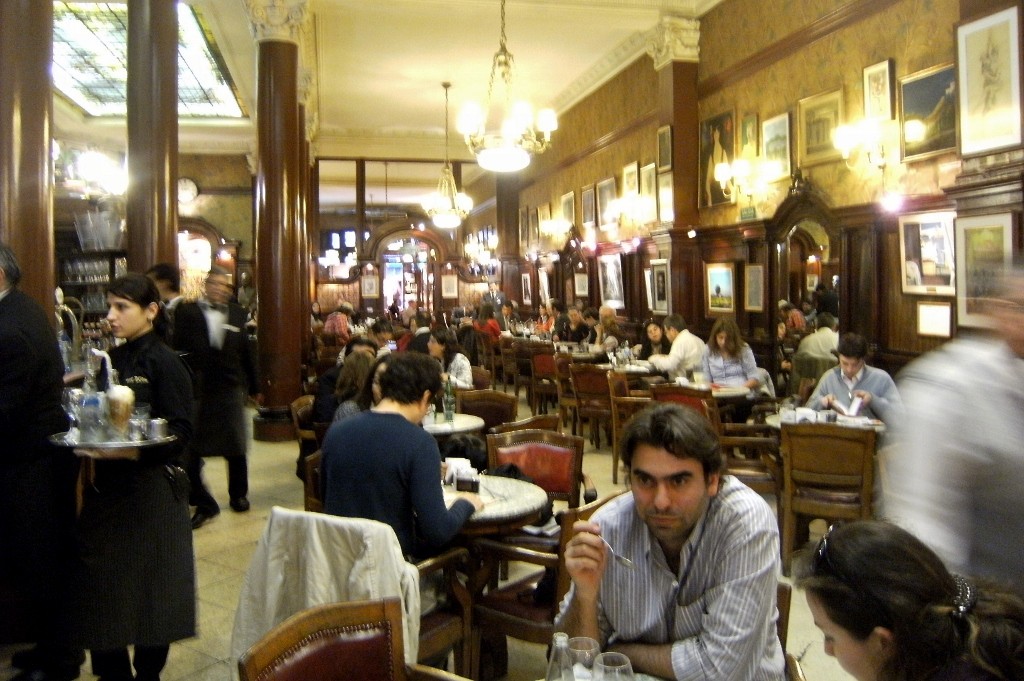 Avenida de Mayo 825 (barrio: Monserrat)
+54 11 4342-4328

La Pastalinda
A homemade pasta shop with beautiful, old pasta making machines showcased behind the counter. We eat some delicious handmade Italian ravioli here before the Bicentenario.

Chacabuco 639 (barrio: San Telmo)
+54 11 4361-0425

Origen
A corner café serving healthier fare and breakfast smoothies. A reprieve for all the grilled meat and potatoes.

Humberto Primo 599 (barrio: San Telmo)
+54 11 4362-7979

Matilda's
A little American bakery in Buenos Aires.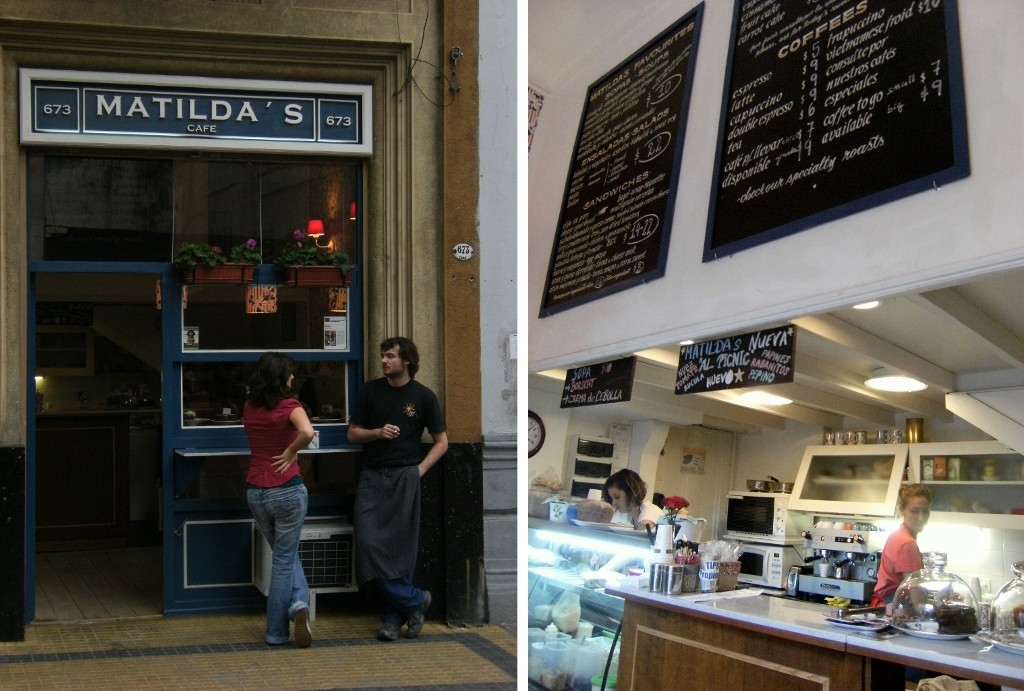 It appears that it's closed now… 🙁
restaurants
La Gran Taberna
Near the National Congress building, a classic Spanish restaurant specializing in seafood. Cured hams hang from the ceiling like chandeliers. I order the salmon topped with a tomato broth, peas, and sliced onions along with crispy, fried potato slices. And we do table side flambé for dessert.




Combate de Los Pozos 95 (barrio: Balvanera)
+54 11 4951-7586

Bar El Federal
Another place you go for the history. Since 1864. The coffee comes with a little square of cornbread.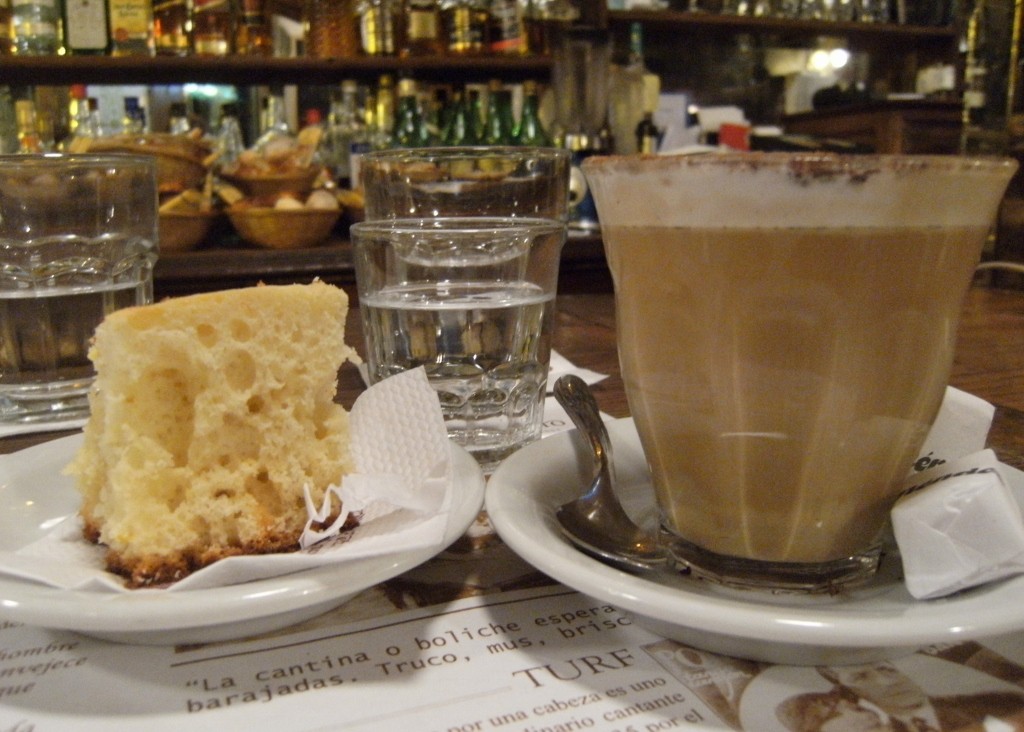 Carlos Calvo, 599 (barrio: San Telmo)
+54 11 4300-4313

l'Embruix
A Mediterranean restaurant with large open windows overlooking Chile and Piedras streets. I have a café con leche and medialunas.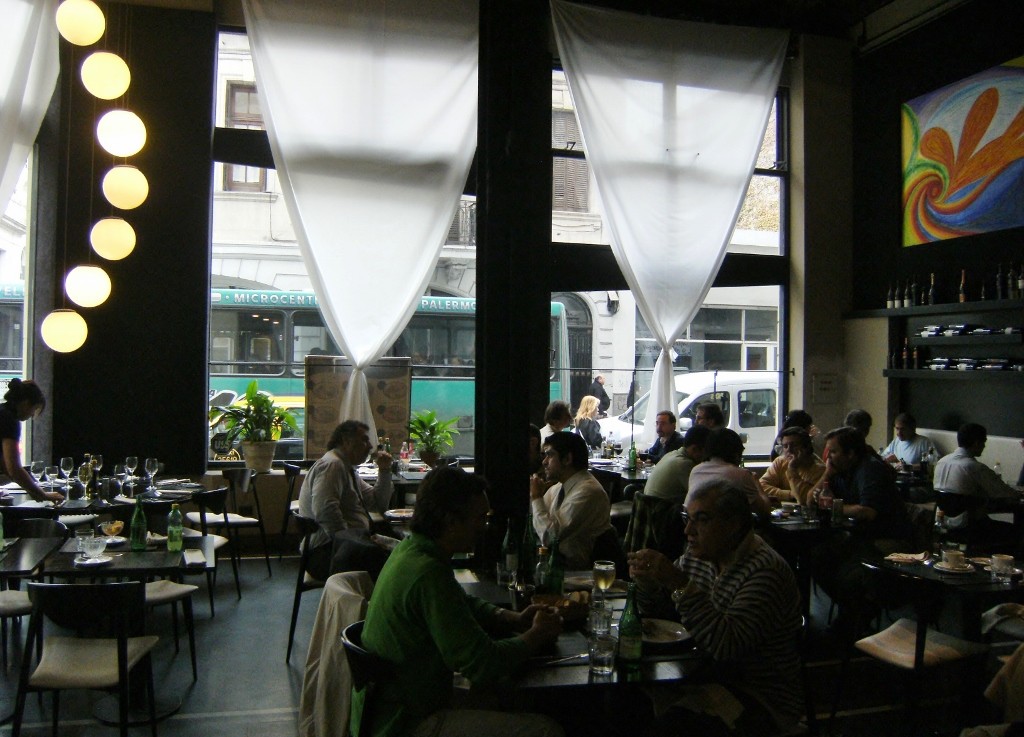 Chile 812 (barrio: San Telmo)
+54 11 4342-5687

Las Cuartetas
A good late night place for pizza by the slice and a cold mug of Quilmes beer. Although in BA, every restaurant is sort of a "late night" place, since most Argentines don't eat til 10pm or so.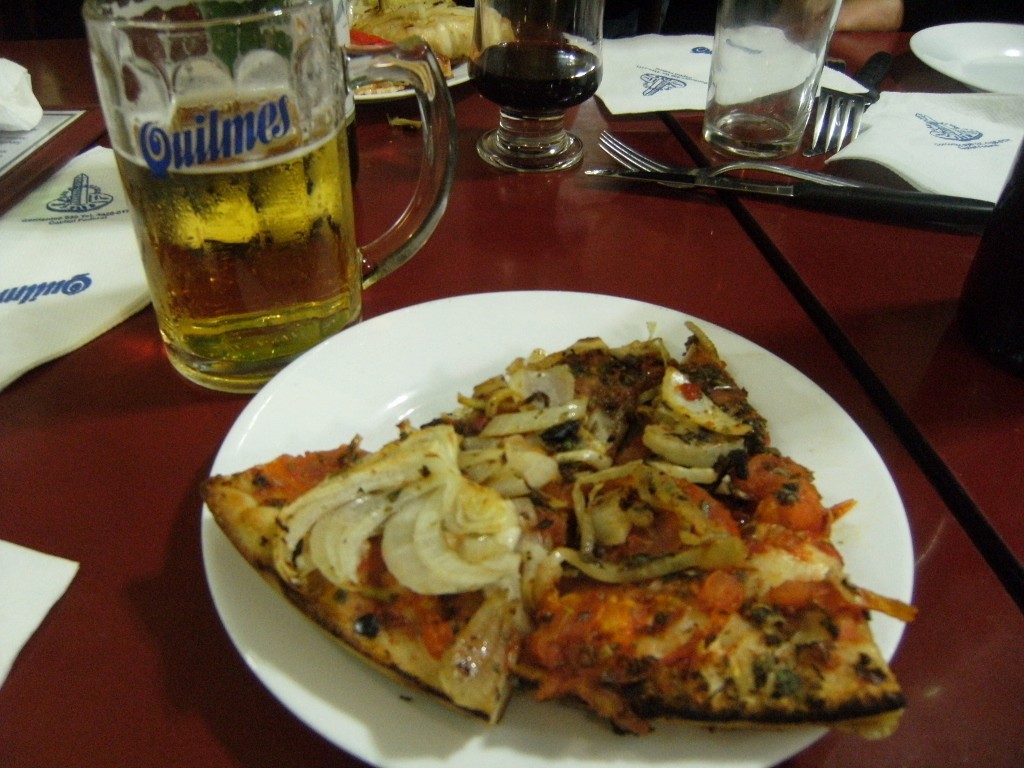 Av. Corrientes 838 (barrio: San Nicolás)
+54 11 4326-0171
ice cream
Freddo
Famous helado (ice cream) shop. We go to the one by Recoleta Cemetery. There are a few locations in BA.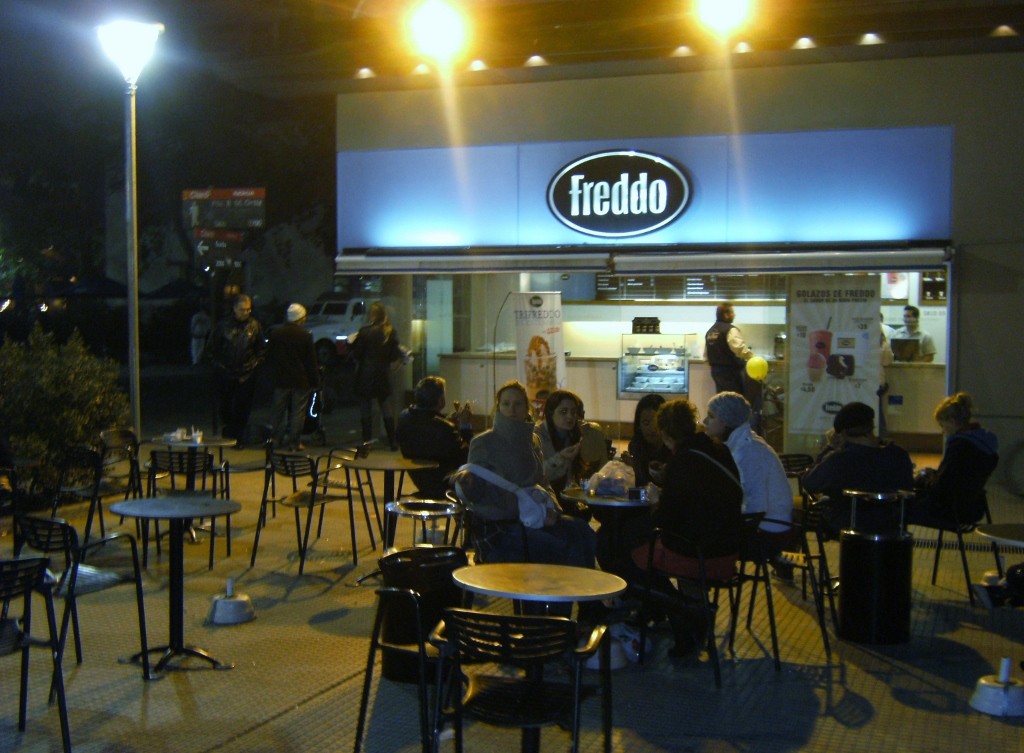 Guido 2000 (barrio: Recoleta)
bakery
Lucio Lopez Lanza (panderia + confiteria)
You have to try their alfajores! We come here so much the owner gives us a free bag to take on our plane ride home. Although I have to confess, the cookies don't make it much past Chacabuco street… The bakery also serves pretty good empanadas and some simple sandwiches.

Chacabuco 889 (barrio: San Telmo)
+54 11 4362-0647
---
Explore more of Buenos Aires
or take the ferry to Colonia, Uruguay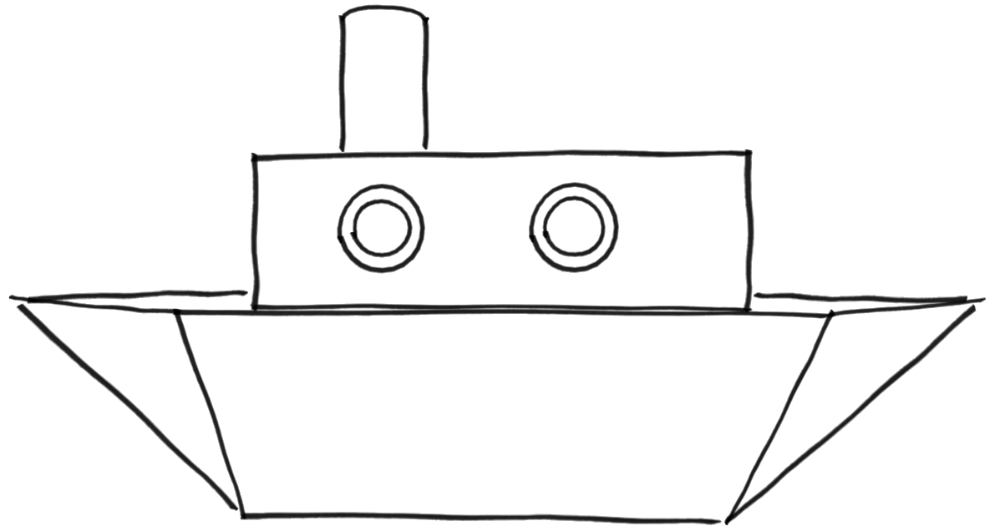 ---
joey@travelto7.com